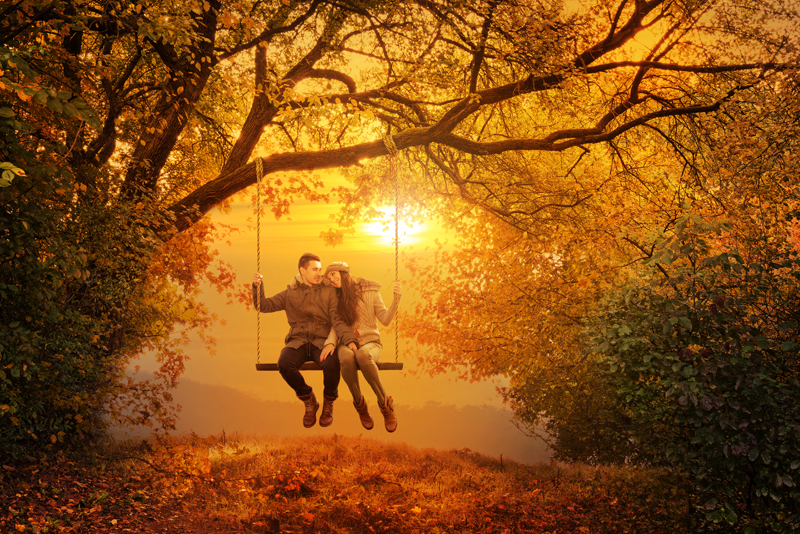 I, Michelle, take you, David, to be my lawfully wedded husband. To have and to hold, from this day forward, for better or for worse, for richer or for poorer, in sickness and in health, to love and to cherish, all the days of our lives. This I do solemnly swear.

These were the wedding vows my husband and I exchanged when we got married. Below is a sample of an older and a little more severe set of vows.

I, Michelle, take thee, David, to be my wedded husband,
to have and to hold from this day forward, for better for worse,
for richer for poorer, in sickness and in health, to love and to cherish,
'til death do us part, according to God's
ordinance; and thereto I pledge thee my troth.

Both of these sets are traditional Christian vows. If you got married here in the USA, chances are you said some version of these vows.

They say basically the same thing; that the husband and wife agree to take care of each other for the rest of their lives, no matter what gets thrown their way. Each line of those vows has a good and bad part to it.

Oh, it's easy to stand by your spouse when life is giving you the better stuff, when you're richer, when everyone is healthy. But what about the other half to those vows? When life is getting worse, when the money has disappeared, and you wife is sick? Are you going to stand by your vows then?

Many people don't. They seem to forget that they made a vow, a promise, a binding contract. Many people today don't pay attention to the words they are reciting, they just want to hurry it up and get to the kiss already.

When we look at celebrities who get divorced after 17 days, it's no wonder we're all screwed up. We treat marriage as if it were a disposable service. It's bad enough when a couple splits up, but when children are involved, it's ripping a family apart.

I'm often reminded of the lyrics of Alanis Morrissett's "You Oughta Know"
Does she know how you told me you'd hold me until you died, 'til you died, but you're still alive

That's what these wedding vows mean, that you will stay together 'til death do you part, until one of you dies, but in divorce, you're still alive. That's why divorce hurts so badly, and why it is so difficult to move on from.

Until the day comes that we start paying real attention to these vows, and say them with conviction in our hearts, marriage will continue to be a dying commodity.
You Should Also Read:
For Richer or For Poorer
In Sickness and In Health
For Better or For Worse


Related Articles
Editor's Picks Articles
Top Ten Articles
Previous Features
Site Map





Content copyright © 2023 by Michelle Taylor. All rights reserved.
This content was written by Michelle Taylor. If you wish to use this content in any manner, you need written permission. Contact Michelle Taylor for details.