In Sickness and In Health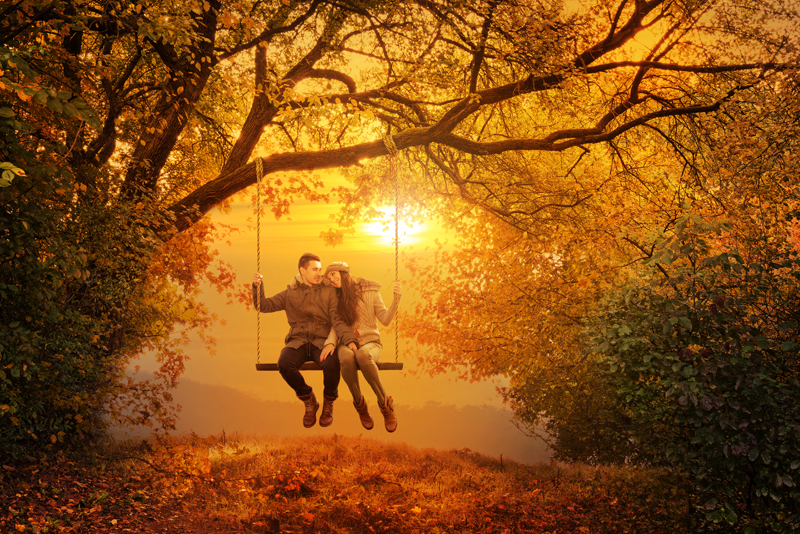 Probably the portion of the wedding vows that we push to the back of our minds the most is the In sickness and in health part.

No one wants to think about getting sick, or their spouse getting sick, especially not on their wedding day! Yet there it is, stuck front and center in the vows. Maybe that's why to love and to cherish comes immediately after. To remind us that there is joy and there is also a reason to stay by our spouse during the scariest part of the vows.

For most couples in sickness will not come until you are old and grey. For many the most trying thing you will go through is the flu every year or maybe appendicitis or a knee replacement. Things that are easily fixable in this day and age.

But these vows were written back when the flu turned into pneumonia quite easily, and no one had a name for either, and appendicitis was a death sentence. A limp knee could mean financial devastation for a husband whose farm supplied everything for his family. Yet one did not leave their spouse back then. It was expected that you would stay and nurse your beloved.

Along with medical breakthroughs, however, came different problems. You might not blink at a gall bladder being taken out (although your husband will milk it for all it is worth), but an accident that would have outright killed someone in the past, these days will leave one with their life but missing a leg, or become a paraplegic, or leave them in a coma.

There are also scary things like cancer, Cystic Fibrosis, and even things that doctors don't fully understand yet like Fibromyalgia.

That is where your vow tests your mettle.

You promised to stay by your spouse in sickness and in health.

No, you did not expect this. No, it is not fair that your husband got sick and someone whose husband smokes 3 packs a day didn't. No, that drunk driver should be the one suffering, not your spouse. But this is the hand you have been dealt, so you have to face up to it.

First off you need to realize that what you are feeling is completely normal. You are mourning the death of your envisioned marriage and how your spouse's life was supposed to be. To put it bluntly, you are in grief. So many people think that grief is only for death, but grief can be experienced for so many things, death, divorce, illness. I'm not here to do an article on grief, but I will tell you what you are going to go through; denial, anger, bargaining, depression and acceptance.

Those "no's" I listed above? That's the denial part. Then you're going to get angry. You didn't sign up for this! Your marriage was supposed to be happy and have 3 kids and a dog! This is where a lot of people cut and run. Somewhere around the middle 3 steps. Know that, realize that, and fight against that. The old saying, "Knowing is half the battle"? That applies so well here. Know that this is where you are going to be your weakest and enlist help.

Look to both of your families first. They will be grieving just as well, so support each other. If that is not enough, check out your local church, look online for support groups, possibly go into counseling – by yourself or as a couple, ask the hospital for recommendations. Remember, it is not just your life that has changed! Don't try to be the martyr and do it all alone. This is where people fall down. It is much harder to go this road alone.

And above all else, talk with your spouse. Don't shut him out. This is still the person you love and married. Things might not be as you envisioned on your wedding day, but that does not mean it cannot be just as great and fulfilling. I often think of a couple I once knew. The husband was about as big and rough and gruff as you can get, except with his wife. She had Multiple Sclerosis, and by the time I met them she only had a couple of years left to live (in hindsight of course.) She was tiny and fragile and he was so tender with her, it was obvious the love they shared. They had one daughter, and I feel that although she did not have her mother as long as she probably needed, she had the love to make up for it.

So, in sickness and in health, stand by your spouse. Love comes in all forms and yours is needed now more than ever.
You Should Also Read:
Marriage Vows
For Better or For Worse
To Love and To Cherish


Related Articles
Editor's Picks Articles
Top Ten Articles
Previous Features
Site Map





Content copyright © 2022 by Michelle Taylor. All rights reserved.
This content was written by Michelle Taylor. If you wish to use this content in any manner, you need written permission. Contact Michelle Taylor for details.