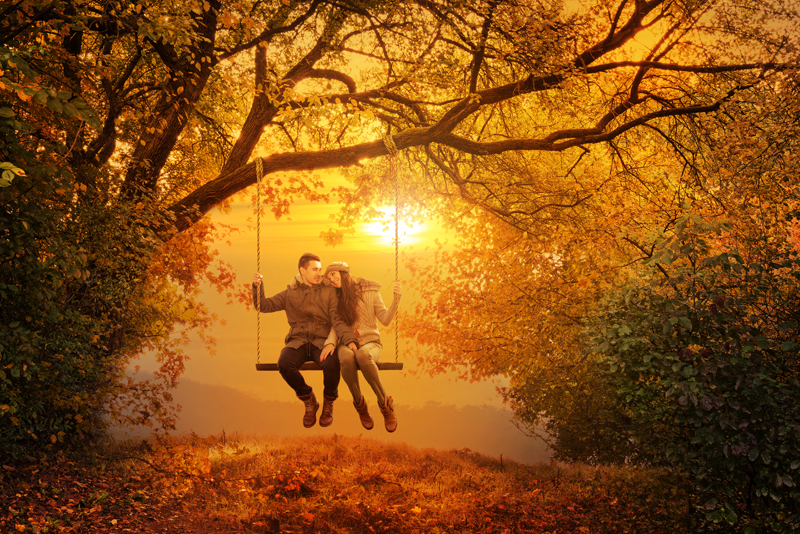 The first of the "or" statements, for better or for worse encompasses everything that might happen in a marriage, good or bad.

The vows go on to single out health and finances, because those are the two big stressors that can rock a marriage, but, unfortunately, there are other things that can cause stress in a marriage. There are even happy stressors. But the fact of the matter is, stress is stress. Most psychologists advise trying to limit yourself to 3 or less of these stressors at one time, but that is not always possible. You'll see what I mean.

Some of the happy stressors include; having a baby, getting (or building) a new home (building is much more stressful), getting a promotion or a new job, moving (this one can be good or bad), and retiring. Where the stress really starts to pile on is when you find out you are pregnant, realize your house isn't big enough, and realize you need a better job. Even if the house and job work out perfectly, you are putting your family through a lot of changes. They're not bad, and they are desperately needed, but it still tends to make you kind of crazy while everything is going on. But that baby is going to be born one day, and you will settle into your house.

The best thing to do during these "happy" stressors is just to keep your eye on the future. Things will eventually calm down. If you are retiring and you can't figure out what to do with your spare time, and your wife has threatened to kill you; this is the perfect time to pull out all that woodworking stuff that has been languishing in your basement because you haven't had time to work on it. Or go volunteer at the VA hospital, they desperately need people. Just because you're retired doesn't mean you are no longer a productive citizen.

Now for the "or worse" part. "What" you say, "Isn't sickness and poverty enough?" If we lived in a perfect world, yes, those would be our only concerns. Heck, if we lived in a perfect world, we wouldn't even have those concerns.

But as I have come to learn myself just recently, there is something much worse than having myself or my spouse be sick, and that is having my child be sick. There's nothing so heartbreaking as having a sick child and not being able to do anything about it. We are the parents and it is our job to take care of our children, but sometimes we just don't have the ability. Then there are those couples that have suffered through miscarriages, and others who have fought against infertility. Any of these put a horrid strain on a marriage, when what it should do is pull couples closer together, because there is no one in the world hurting as much as you, except for your spouse. Comfort each other.

There are things like house fires, tornadoes, hurricanes. Things that can rip your perfect house away from you and you have no way to fight back against nature. But if your family is intact, then cherish that you have them. You may have lost mementos, but you haven't lost memories, and you can go on making new ones from here.

You can lose material things. The car is totaled in a wreck, the house is foreclosed on, someone broke in and stole all your jewelry. It hurts to lose these things, and yes, it is very stressful and sometimes fearful, but celebrate the fact that your loved ones are safe. Kiss the kids on the head, squeeze them tight. Hold your husband and let him help take away the fear.

This is what for better or for worse means. Being with your family, and especially your spouse, and taking strength from them no matter what the world throws at you.

You Should Also Read:
Marriage Vows
For Richer or For Poorer
In Sickness and In Health


Related Articles
Editor's Picks Articles
Top Ten Articles
Previous Features
Site Map





Content copyright © 2023 by Michelle Taylor. All rights reserved.
This content was written by Michelle Taylor. If you wish to use this content in any manner, you need written permission. Contact Michelle Taylor for details.