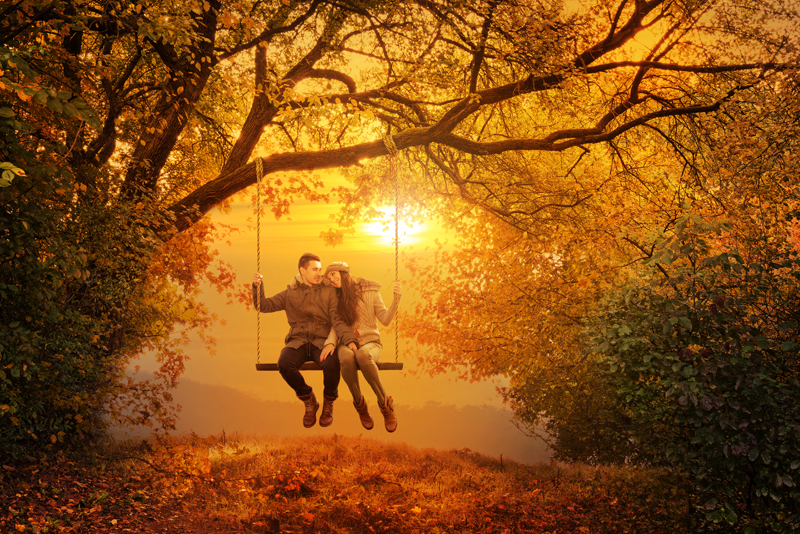 I, Michelle, take you, David, to be my lawfully wedded husband. To have and to hold, from this day forward, for better or for worse, for richer or for poorer, in sickness and in health, to love and to cherish, all the days of our lives. This I do solemnly swear.

For the next few weeks I want to pick these vows apart and look at the good and bad parts of each line that we recited and see what they really mean to us as a married couple, not just as a couple getting married.

We're going to start off with the one that tends to cause everyone the most trouble: "for richer or for poorer".

I went perusing the web to see what people said was the biggest cause of strife in their marriage and also to see what was the biggest cause of divorce. Finances did not always top these lists, but they were always near it.

It's easy to see why the "for poorer" part would cause tension in a marriage. When you are fighting every day to put food on the table for your family, you are going to be stressed out. Even little splurges like getting a mocha frappe' from Starbucks can cause a row when your husband is working extra shifts at the factory. On the other hand, having every single penny you spend being questioned (especially if you work outside the home, too) is going to cause frustration and resentment. Even if you don't work outside the home, if you're a stay at home Mom, you feel like you need a little extra something every now and again just to treat yourself to keep from going stir crazy in the house with the munchkins all day every day.

But what about the "for richer" part? That's a cakewalk, right? Not necessarily. If both spouses are working, resentment can build up over who makes the better salary. Sadly, it tends to be worse if the wife makes more. It shouldn't make a difference, but to many men, it does. Or even if the husband does make the traditional head of household salary, how are finances handled? Do you pool your resources and distribute evenly? Or do you each have your own bank account that is not held accountable to the other? What about bills? Who pays what?

The keys to both parts of this vow are communication and swallowing pride to be replaced with love.

Budgets are a necessity in both situations. This is where communication comes in. The two of you have to sit down together and map out where the money needs to go, how much is coming in, and what to do with any that is left over.

If you are in the poorer situation, brainstorm together to find ways to "splurge" that don't cost money, or at least not much. Trips to the park with PB&J sandwiches and a Frisbee, borrowing a projector and movie from the library and having an outdoor movie night with the kids, learning how to cook a new recipe together and having a special meal just for the two of you.

If you're in the richer situation, think about ways to do things simply that give more of yourself and less of money; more quality, less quantity. Actually, the above suggestions would work very well in your situation as well! Your biggest obstacle is letting your pride get in the way. Remember, pride is all about you, love is all about the other.

Everyone one of you vowed to love the other. That is what will help you combat problems with money, together.
You Should Also Read:
Marriage Vows
In Sickness and In Health
For Better or For Worse


Related Articles
Editor's Picks Articles
Top Ten Articles
Previous Features
Site Map





Content copyright © 2022 by Michelle Taylor. All rights reserved.
This content was written by Michelle Taylor. If you wish to use this content in any manner, you need written permission. Contact Michelle Taylor for details.