Animal Abuse on the Internet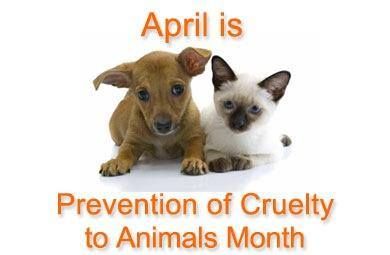 Images of animal abuse send most viewers into a state of immediate distress and fits of helplessness. This power-and-control crime manages to dominate beyond the animal victim onto to the viewing audience. Images play an immensely important role in how people formulate mental suggestions, and the briefest exposure to a tortured animal can conjure up fear, dread, hate, and instability. This is particularly true when the animal species is looked upon as a cultural family member. E.g., in America, a large number of homes embrace cats, dogs, and horses as part of their family unit, which results in an expansive definition to the meaning of a traditional household. Therefore, when citizens have their minds subjected to violent visual images involving family pets it violates deep personal feelings of love, companionship, loyalty, and obligation. Just as it would to witness a family member subjected to harm. All the while, these torturers boast that nobody can stop them.
Decades of research clearly demonstrate the connection between animal abuse/torture and domestic violence, child abuse, and a homicidal disposition. Studies also find that children who are repeatedly exposed to violent images run a higher risk of developing a psychopathology. While politicians and lawmakers tend to be slow movers on crushing animal abuse on the internet, The Animal Legal Defense Fund (ALDF) and World Events Ending Animal Cruelty (WEEAC) have made significant contributions to help legally validate research findings and implement constructive change.
ALDF has spent decades working diligently for animal reform laws. In March 2014, ALDF was pleased to announce that its legal efforts resulted in all 50 states finally enacting felony animal anti-cruelty laws. This is a tremendous accomplishment! For the first time in American history, a conviction of animal cruelty carries with it the lifelong repercussions of being marked as a violent felon.
WEEAC is an international organization that assists people with reporting acts of abuse on the internet. They provide useful global links and the proper steps that one should take to aid in the successful capture of a suspect.
WEEAC advises people to not create petitions, spam the video or photo, or contact social sites directly demanding the removal of the offensive content. The reason for this is the need for evidence. It is not sufficient to say, "I saw it. Therefore, I am a witness." Like any kind of crime, authorities need time to investigate without others corrupting the scene. Therefore, when a person comes face to face with an online animal abuse situation it is important to follow these steps:
Stay calm.
Keep quiet.
Collect data.
Report detailed findings to the proper authorities.
For some, it might be difficult to process the amount of social restraint required to be helpful in stopping animal abuse on the internet. In such circumstances, it is essential to reflect on which is more important – effectively stopping the crime or appeasing social/personal moral outrage.
For those who believe it is all about appeasing moral outrage, there are a few factors to keep in mind.
When people spam photos and videos with outcries of injustice, they play into the intended outcome of the abuser, which is attention.
The more attention the abuser receives, the faster the perception of having power over others progresses.
Rapid progression leads to reoccurring animal abuse that supercharges a sociopathic ego, which usually escalates violent behavior.
Hence, well-intended moral outrage has strengthened abusive proclivities; defeating the purpose behind the objection.
Irrespective to where you live in the world, we are an ever-evolving global community via internet access. It is important for people to act in commonality in order to banish online animal abuse. The key to success includes educating people and providing proper resources. Remember, it is important to take proper action, but it is equally important to adhere to the "Don't Feed the Trolls" mentality.
For those interested in lending their voice in support of effective protection laws for the animal kingdom, sign
ALDF's Winning the Case against Cruelty
action.
Follow these steps to
Report Animal Abuse on the Internet!
This is Deb Duxbury, for Animal Life, reminding you to please spay or neuter your pet.
You Should Also Read:
Trap Neuter and Release Programs
Volunteer to Conduct Seabird Surveys
Animal Abuse and Family Violence


Related Articles
Editor's Picks Articles
Top Ten Articles
Previous Features
Site Map



Follow @WildlifeWelfare
Tweet





Content copyright © 2023 by Deb Duxbury. All rights reserved.
This content was written by Deb Duxbury. If you wish to use this content in any manner, you need written permission. Contact Deb Duxbury for details.