Cookbooks for Ice Cream, Cool Desserts & Smoothies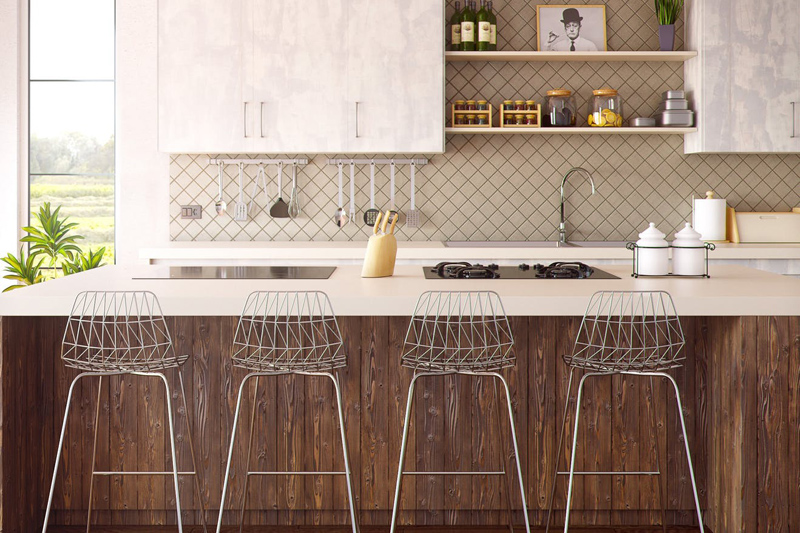 Cookbooks for Homemade Ice Cream,

Frozen Yogurt, Frozen Desserts, and Smoothies


Click on a book title or picture for more information.

The Best Ice Cream Maker Cookbook Ever
No matter what kind of ice cream maker you own, there's an extra special treat here for you. Flavors include an assortment of vanillas with varying degrees of richness, several great chocolates, Butter Pecan, Sensational Strawberry, Peaches 'n' Cream, Utterly Peanut Butter and Double Ginger to mention only a few. There's also a collection of ice creams with add-ons, swirls and twirls, sauces and toppings. There is even a chapter of reduced-fat light ice creams and nonfat frozen yogurts with names like Creamy Banana, Cappuccino, Date Rum and Maple Crunch. "Sorbets, Granitas and Other Ices" features completely fat-free frozen delights in flavors such as Kiwi-Lime, Mango Margarita, Spiced Rasberry and Strawberry Daquiri. The last chapter contains recipes for ice cream cakes, pies and other fabulous frozen desserts. .




Ben & Jerry's Homemade Ice Cream & Dessert Book
You don't have to be a pro to make incredibly delicious ice cream. With little skill, surprisingly few ingredients, and even the most basic ce-cream maker, you can make the scrumptious ice creams that have made Ben & Jerry's an American legend. In this book they share their recipes and techniques, specially adapted to make at home. There are 90 authentic recipes in all, including recipes for ice creams made with fresh fruit, with chocolate, with candies and cookies. There's recipes for sorbets, sundaes, summer slushes, giant sundaes and other ice-cream concoctions. The recipes are spiced with bright, quirky, full-color illustrations.




Perfect Scoop: Ice Creams, Sorbets, Granitas, and Sweet Accompaniments
The recipes in this guide to the pleasures of homemade ice creams, sorbets, granitas, and more transform simple ice cream into knockout desserts. Main ingredients include ripe seasonal fruits, vanilla, toasted nuts, spices. heavy cream, bright liqueurs, chocolate, chocolate, and more chocolate. This collection of frozen treats ranges from classic and comforting to contemporary and sophisticated. Recipes and ideas for scrumptious sauces, crunchy toppings, and surprising mix-ins are included. Great color photos add to the appeal of this wonderful cookbook.




Soda Fountain Classics: Ice Cream, Sundaes, Milkshakes, and More
This nostalgic collection favorite recipes includes delicious, easy-to-make, basic ice cream flavors plus recipes for sundaes and parfaits, milkshakes and frappes, waffles and sherbets. are put together with traditional flavourings such as chocolate, strawberry, caramel, pineapple and vanilla to make sundaes and parfaits, milkshakes and frappes, waffles and sherbets. Treats include Rocky Road, Chocolate Chip Cookie Ice Cream Sandwiches, American Parfait, Strawberry Ice Cream Romanoff and much more.




Everybody Loves Ice Cream: The Whole Scoop on America's Favorite Treat
This book is a travel book, a cookbook and a pop culture history book all in one, Whether you're looking for reviews of great ice cream parlors, recipes and tips for making homemade ice cream, or an explanation for what makes an ice cream "super-premium," you'll find it here. It also offers advice on how to choose the right kind of ice cream maker for you. The wonderful graphics and photos will take you back in time.




The Smoothies Bible
Smoothies are one of the easiest and most delicious ways to consume the recommended 5 to 10 servings a day of fruits and vegetable. The Smoothies Bible is the most comprehensive source of information about the health benefits of these easy-to-make drinks. It offers more than 300 recipes including fruit smoothies; vegetable smoothies; herb smoothies; dairy and dairy alternative smoothies. Watermelon Wave, Mega Melon Supreme, Strawberry Blush, Flu Fighter, C-Blitz, Green Goddess, Spa Special, Spring Celebration, Spiced Carrot, Blazing Beets, Sage Relief, Flaming Antibiotic, Cajun Cocktail, Mellow Yellow and Mango Madness are just some of the delicious smoothies featured in this book.




Slim Smoothies: Over 130 Healthy and Energizing Recipes Without All the Calories
This tasty collection of more than 130 ultra-nutritious and energizing low-cal smoothies lets you enjoy the refreshing, delicious appeal of a smoothie, but with more healthful ingredients, such as fruit juice, fresh fruit, tofu, and fat-free yogurt. Some of the simple smoothie recipes include A Beautiful Rind, Cherry Potter, Melon Rouge, Bing in 'Da Noise, Thin City, Meet the Pear-ents, What a Waist, Berry Manilow, Hawaiian De-Lite and many more. With a nutritional analysis for each recipe, they're the perfect choice for the calorie-conscious who don't want to sacrifice taste.




Ultimate Smoothies: Delicious Recipes for Over 125 of the Best Smoothies, Freezes, and Blasts
Smoothies are not simply drinks for the health conscious. These refreshing treats are also mouthwateringly delicious! In Ultimate Smoothies, you'll find easy-to-make recipes for the most delectable energy boosting smoothies, freezes, and blasts imaginable. It includes 125 smoothie recipes, including Honey, I Ate the Banana Smoothie, The Chicago Berries, Last Mango in Paris, Oh My Papaya, Peach Blanket Bingo, Shaked-Pear in Love, Peter, Peter, Pumpkin Smoothie and many more. A nutritional analysis is provided for each recipe.




Low-Carb Smoothies: More Than 50 Fabulous Recipes the Whole Family Will Love
Smoothies are one of the most popular food trends. They're healthy meal replacements and easy, on-the-go snacks. Most are high in carbs, but not so with the recipes in this cookbook. Low-carb diet guru Dana Carpender offers 50 all-new recipes for smoothies along with beautiful full-color photos in this one-of-a-kind book. Now people on low-carb diets will welcome the chance to use their blenders to make delicious milkshake alternatives. Recipes include Peaches 'n Cream Smoothie, Chocolate Drinkable Yogurt, Cantaloupe Cooler, Razzleberry Smoothie, and many more.




Cuisinart 1-1/2 Quart Ice Cream Maker
Create delicious ice cream and frozen desserts easily... any time. This Cuisinart Ice Cream Maker makes up to 1.5 quarts in just 20 minutes! It makes frozen yogurt, ice cream, sherbet, sorbet, and frozen drinks in 20 to 30 minutes. Double-insulated walls permit fast, even freezing. It's completely automatic... No salt is needed! It includes an easy-lock lid, a large ingredient spout for adding ingredients, and nonslip feet for added stability. A recipe booklet is also included.





You Should Also Read:
The Home Cooking Recipe Index and Site Map
The Home Cooking Cookbook Corner


Editor's Picks Articles
Top Ten Articles
Previous Features
Site Map





Content copyright © 2019 by Sandy Moyer. All rights reserved.
This content was written by Sandy Moyer. If you wish to use this content in any manner, you need written permission. Contact Allyson Elizabeth D´Angelo for details.