Cookbook Corner - Counter-Top Cooking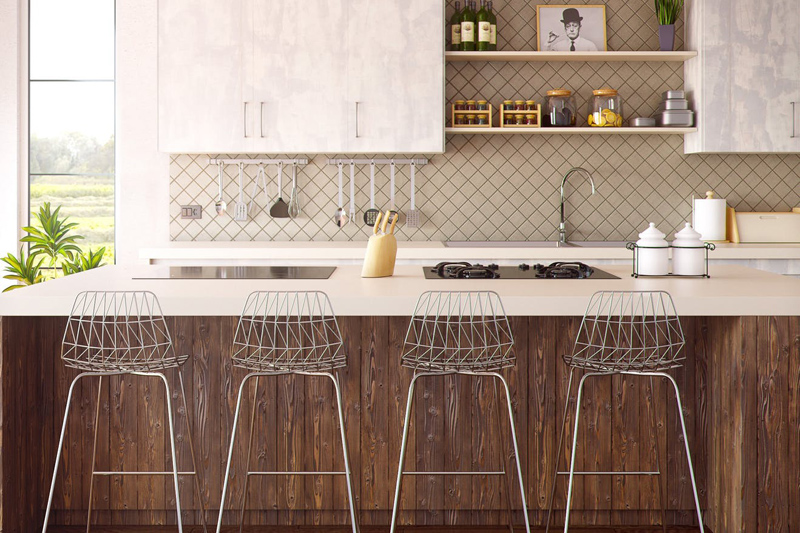 Counter-top Cooking


Recipes Designed for Slow cookers and Other Small Appliances

Microwave Oven Recipes


Click on a book title or picture for more information.




Cooking Light Slow Cooker
This is a perfect cookbook for busy home cooks who want to prepare healthy, tasty, and satisfying meals but dont have hours to spend in the kitchen. With quality recipes like those that have made Cooking Light a trusted favorite, this new edition features over 58 beautifully photographed recipes with useful, easy-to-follow directions.




Not Your Mother's Slow Cooker Recipes for Two: For the Small Slow Cooker
In this follow-up to the bestselling "Not Your Mother's Slow Cooker Cookbook", author Beth Hensperger offers 125 new recipes specifically designed for the increasingly popular 1-1/2 quart to 3-1/2 quart slow cooker. This is the perfect book for busy singles and small families who want the convenience of a small slow-cooker made meal without sacrificing wholesomeness and flavor.




The Gourmet Slow Cooker:
Simple and Sophisticated Meals from Around the World
This cookbook brings an upscale approach to slow cooker recipes.... using fresh ingredients in imaginative recipes that you can easily create. It focuses on using on traditional one-pot meals from various cultures with recipes such as Apricot Chicken from India, Molé Poblano from Mexico, Neopolitan Truffle Risotto from Italy, and Boston Baked Beans from the United States. The delicious meals are easy enough for every day, yet elegant enough to serve guests.




Biggest Book of Slow Cooker Recipes (Better Homes & Gardens)
This cookbook features more than 380 tested and perfected recipes for appetizers, beverages, soups, stews, main dishes, and desserts. It also includes plenty of timesaving and informative tips plus two bonus chapters. These chapters offer 5-ingredient recipes and one-dish meals.




Fix-It and Forget-It Cookbook: Feasting with Your Slow Cooker
This popular cookbook offers more than 800 recipes and features the kinds of recipes that slow cookers do best:... Appetizers and Snacks, Soups and Stews, Main Dishes (with and without meat), Vegetables and Go-Alongs, Desserts and Beverages. Useful tips and hints are included with many of the recipes.




Pressure Perfect:
Two Hour Taste in Twenty Minutes Using Your Pressure Cooker
Pressure Perfect provides everything you need to know about buying and using today's 100% safe pressure cookers. It features 200 recipes for preparing soups, meats, poultry, grains, beans, vegetables, and desserts in record time. Because a pressure cooker tenderizes tough cuts of meat quickly, you can prepare fall-off-the-bone roasts on week nights instead of waiting for a special occasion. A pressure cooker also allows you to make delectable one-pot meals in minutes. Among the many innovative recipes and techniques, you'll learn to cook meatloaf and potatoes simultaneously in 10 minutes, and meatballs, pasta, and sauce at the same time in only 5 minutes. Many recipes also suggest Cook-Along ideas for preparing vegetables and grains along with the entrée. Each chapter contains timing charts for quick reference.




125 Best Pressure Cooker Recipes
This cookbook features recipes specially designed to take advantage of what pressure cookers do best. Recipes include meal starters, main dishes, side dishes and desserts. It also offers comprehensive information on all aspects of pressure cooking, including guidelines for adapting your own recipes, compensating for the effects of altitude on pressure cooking, as well as a comparison of the various styles and models of cookers on the market.




The Ultimate Rice Cooker Cookbook:
250 No-Fail Recipes for Pilafs, Risottos, Polenta, Chilis, Soups, Porridges, Puddings
and More, from Start to Finish in Your Rice Cooker
This cookbook proves that the rice cooker can be used for every course... salad, soup, vegetable, entree, and even dessert.
It includes a complete buying and cooking guide for the many rice varieties, as well as other whole grains such as barley, millet, wheat berry, and quinoa. Many of the tasty, easy, and healthy recipes provide convenient alternative cooking methods for traditional dishes like Italian risotto, for hot breakfast cereals and porridges with such recipes as Hot Fruited Oatmeal. Main
courses include Steamed Ginger Salmon and Asparagus in Black Bean Sauce, and the meal is done almost exclusively within the rice cooker for simple preparation and cleanup. The dessert section has many ideas beyond Rice Pudding... Poached Pears with Grand Marnier Custard Sauce is one elegant example.




Grill Power: Everything you need to know to make delicious, healthy meals on your Indoor Electric Grill
This cookbook was created specifically for electric tabletop grills and provides everything the home cook needs to make delicious and healthy meals using their particular type of indoor grill. Beginning with the basics of all types of tabletop grills and the special techniques used for each one, Grill Power goes on to cover a broad range of dishes, from burgers and steaks to seafood and vegetables. Each menu includes grill times for each type of grill, a menu game plan, estimates of total prep and cooking time, informative and entertaining "cook's notes", nutritional breakdown, and more!




The Best Fryer Cookbook Ever
With the right technique deep-fried foods can, and should, be crisp, light, and delectably nongreasy. As electric deep fryers gain popularity, it's easy to deep-fry at home, and now this cookbook shows you how to achieve flawless frying every time. The Best Fryer Cookbook Ever explains the hows and whys of deep-frying: the best (and potentially healthiest) oils to use, correct temperatures and frying times (shorter cooking ensures less greasiness), technical tips for using your deep fryer, and safety guidelines. All the recipes for classics are included.... like Buffalo Wings, Chicken-Fried Steak, Hush Puppies, and Popcorn Shrimp. An entire chapter is devoted to making perfect doughnuts, from old-Fashioned Cake Doughnuts to Beignets, jelly Doughnuts, and Crullers. From unusual fried breads, such as sweet Churros and indian Pappadums, to fried desserts, such as Mexican Buenuelos with Anise Sugar and Chinese Candied Apples, Kohn brings the world of deep frying into your kitchen. There's recipes for French-Fried Sweet Potato Sticks, Fried Okra, various fried desserts and so much more!




103 Uses for Your Turkey Fryer
This unique cookbook offers 103 recipes and ideas for your turkey fryer! Some of the NEW ideas and recipes on the pages of this book include making maple syrup, canning fruits and vegetables, a Southern Lobster Boil and Delicious Prime Rib. These clever and useful suggestions will keep your turkey fryer heated up and out of storage, leaving you wondering why you didn't think of this before!




The Ultimate Rotisserie Cookbook: 300 Mouthwatering Recipes for Making the Most of Your Rotisserie Oven
A small rotisserie oven on the kitchen counter will conveniently transform a chicken into a gloriously crispy, moist, and delicious family dinner in an hour, but your rotisserie oven can be used for so much more than chicken. This book offer recipes for Moroccan-Style Leg of Lamb, Southwestern Pork Kabobs, Roasted Salmon with Mustard-Chive Butter, Pesto-Marinated Eggplant and even Ginger-Roasted Pears. The Ultimate Rotisserie Cookbook is the ultimate book for the rotisserie oven, with 300 recipes for every possible way to use the machine. It also includes recipes for sauces, rubs, marinades, and side dishes. .




The Mixer Bible: Over 300 Recipes For Your Stand Mixer
A stand mixer is an indispensable tool in the kitchen. Its attachments and accessories make a stand mixer the quintessential food preparation machine-for everything from grinding meat to making pasta to kneading dough. The Mixer Bible has 300 recipes designed for the stand mixer and its attachments. These outstanding recipes range from appetizers to homemade sausages to divine baked desserts and treats.




The Food Processor Bible
With over 500 revised and updated recipes and hundreds of practical tips and techniques, this cookbook will transform your food processor into your most cherished kitchen tool! The recipes feature readily available ingredients, simple enough for the beginner and sophisticated enough for the well-seasoned cook. It's also packed with practical tips and a Daily Food Use Guid. This is the essential cookbook to have with your food processor. From holiday dishes to those with an international flair, you're sure to find something to suit your taste.




Good Housekeeping Blend It!: 150 Sensational Recipes to Make in Your Blender-Frappes, Smoothies, Soups, Pancakes, Frozen Cocktails and More
You may know that Good Housekeeping recipes are triple-tested, nutritious, and tasty, but these treats are also pure, delicious fun. Mouthwatering color photos and illustrations will tempt you to get started, and there's plenty of helpful information on using a blender effectively. Try a classic Banana-Strawberry Smoothie for breakfast and whip up a Frosty Cappuccino that's better than store-bought. Serve chilled Gazpacho with Cilantro Cream for a cool summer meal. Hummus, Chicken Paté, or Roasted Eggplant Dip with Herbs make great appetizers or side dishes. Every recipe includes prep and cooking times, the number of servings, and key nutritional details.




Microwave Gourmet
Learn to use your microwave oven to do everything you hoped it would and more with new techniques and recipes. Microwave Gourmet clarifies which dishes are at their best when made in the microwave, which are the worst, and why. There are over six hundred delicious recipes for everything you can conceivably want... classics like Filet of Sole with Almonds and Turkey with Cranberry Sauce... old-fashioned favorites such as Baked Macaroni and Cheese and Chocolate Layer Cake that cook up in five to ten minutes. Microwave Gourmet lets you eat good, homemade food in no time at all. Microwave Gourmet is an indispensable reference that could change your mind about using the microwave forever.




A Man, a Can, a Microwave: 50 Tasty Meals You Can Nuke in No Time
David Joachim and the editors of Men's Health magazine bring you 50 guy-friendly, nuke-able meals using canned and packaged ingredients. They're fun to make and great to eat... and include such tasty dishes as "Italian One-Dish Fish," "Teriyaki Beef with Broccoli," and "Painless Paella." With step-by-step recipes and full-color photos, A Man, a Can, a Microwave, like the previous books in the series, is a perfect gift for anyone learning to cope in the kitchen.