Cookbook Corner - North, South, East , West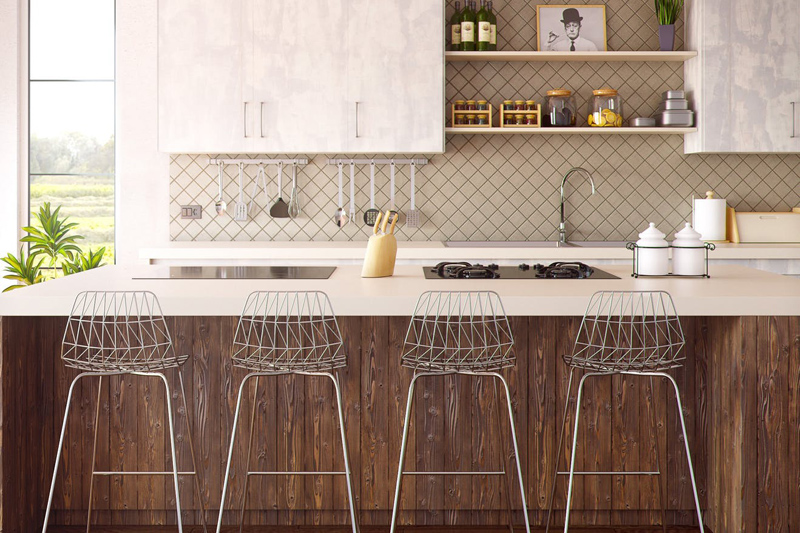 America's Regional Cookbooks


Recipes from the North, South, East & West


Click on a book title or picture for more information.

Pennsylvania Dutch Cooking: A Mennonite Community Cookbook
This cookbook contains over 1,100 mouth-watering recipes which were contributed by Mennonite families from all over the United States and Canada. All the recipes have been brought up-to-date for today's ingredients, techniques and measurements. Whether it's oyster chowder or apple fritters, or any of the many dishes and desserts that make Mennonite cooking so delicious, they can all of them can be used and enjoyed by today's home cooks.




The Beverly Lewis Amish Heritage Cookbook
Beverly Lewis was born in Pennsylvania Amish country and was both a schoolteacher and an accomplished musician before becoming an award-winning, bestselling author. This homespun, authentic collection of Amish recipes were gathered over the years by Beverly Lewis. Many are from her grandmother and other family members as well as friends from the Amish world. The additional Amish sayings and line drawingsadd to this book's appeal.




The Foxfire Book of Appalachian Cookery
This wonderful cookbook offers over 500 recipes from America's Appalachian area. It also inlcudes black and white photography of the people of the area. The food is nutritious, easy to prepare, and totally unpretentious, including recipes for potato candy, cry-baby cookies, lime pickles, and much more.




The Reading Terminal Market Cookbook
Quality, variety, and freshness have been hallmarks of Philadelphia's Reading Terminal Market for over a century. Now everyone can enjoy the tastes of the market in their own homes and, at the same time, learn the remarkable history of one of America's premier farmer's markets. Each section of the book presents a different aspect of the market, and all of the merchants share special recipes that can be created easily with ingredients that are readily available at the market. This is a special cookbook that also celebrates the dedication of merchants, the loyalty of customers, and the diversity of cultures and neighborhoods that this historic Pennsylvania market serves.




New York Cookbook: From Pelham Bay to Park Avenue, Firehouses to Four-Star Restaurants
Collected from all five boroughs by New York Times food writer Molly O'Neill, here are over 400 recipes and hundreds of photos that celebrate food and eating in New York. This cookbook has a great variety of excellent recipes. It also provides tidbits and stories about the background of the recipes and the people behind the recipes. It includes useful shopping guides, cooking hints, and walking tours.




The New England Cookbook: 350 Recipies from Town and Country, Land and Sea, Hearth and Home
The New England Cookbook offers more than 350 recipes, including traditional favorites such as Boston Clam Chowder. Many recipes come from the immigrants who have made New England their home over the years. The book is a comprehensive collection of Northeast cooking for those seeking simple recipes for good food.... from plain to reasonably fancy... from old-fashioned to contemporary. A chapter on sandwiches and pizzas includes such savory temptations as Portuguese Chourico, Peppers, and Onion Grinder and Famous New Haven White Clam Pizza. Bread-baking chapters offer breakfast specialties such as Berkshire Puffed Apple Skillet-Baked Pancake. Dessert recipes are include treats like Sour Lemon Pudding Cake, Hungarian Crêpes, and Maine Blueberry Pie. It includes anecdotal sidebars and a list of sources for the down-home ingredients.




A Taste of Maryland History: A Guide To Historic Eateries And Their Recipes
Over 75 restaurants are featured in this combination travel guide/cookbook. The book highlights restaurants located in buildings of historic interest, many of which are more than 100 years old. Old train stations; historic hotels, homes, and vacation retreats; as well as sites along the National Road are examples of some of the locales that are featured. In addition to historical background and anecdotal information, there are two or three recipes chosen by the restaurant's chef for each entry. The recipe selection is evidence that there's so much more than crab in Maryland!




The Coastal Living Cookbook: The Ultimate Recipe Collection for People Who Love the Coast
From the pages of Coastal Living magazine here's a cookbook that caters to life on the coast. It has over 500 recipes just right for spontaneous beach outings, impressive entertaining, and everyday dining. It captures the attitude, taste, and lifestyle of those lucky enough to call the coast their home (or those who wish it was). Menus showcase the hottest cooking trends, the freshest ingredients, and well-informed wine choices. There are lots of recipes for quick, healthy meals plus loads of ideas for casually elegant gatherings. It also features a seafood primer, grilling section, and dozens of 'surf and turf' recipes. 250 photos capture the upscale but easy style that epitomizes life on the coast.




Paula Deen & Friends: Living It Up, Southern Style
With the trademark Southern charm that has made her beloved by fans everywhere, this cookbook by Paula Deen features delicious, down-home entertaining menus, with over 150 recipes that are guaranteed to be instant crowd-pleasers. Whether you're planning an intimate family dinner, hosting an elegant cocktail party, or feeding a hungry crowd for lunch, these mouthwatering meals are the perfect way to share any occasion with friends and have fun doing it! From a tailgate picnic to a bridge supper, a christening to a camping trip, or a family dinner to an ice cream social, there are recipes to delight any gathering. Each chapter includes helpful tips and time-saving techniques, as well as the memorable cooking stories that inspired Paula and her friends to create these recipes.




The Lady & Sons Savannah Country Cookbook Collection
The Lady and Sons Box Set contains Paula Deen's first two spiral-bound cookbooks, The Lady and Sons Savannah Country Cookbook and The Lady and Sons, Too!, packaged together in one attractive box. Together, the cookbooks contain over 550 of Paula's classic, down home, Southern recipes. This boxed set makes a tempting addition to any cookbook collection, and a great gift for friends!




Southern Country Cooking from the Loveless Cafe: Fried Chicken, Hams, and Jams from Nashville's Favorite Cafe
The Loveless Cafe remains unchanged in the quaint country charm and good cooking that has made it a landmark in the South for nearly 50 years. Frequented by celebrities, world travelers and local appetites alike, the Loveless Cafe serves award-winning country ham and red eye gravy, real Southern-fried chicken, and Nashville's favorite scratch biscuits with homemade preserves cooked right in the kitchen. This cookbook captures the laid-back down-home feel of a Nashville legend. It includes over 150 recipes that have made the Loveless Cafe one of Nashville's most beloved restaurants.




Emeril's New New Orleans
Emeril Lagasse fuses the rich traditions of Creole cookery with the best of America's regional cuisines and adds a vibrant new palette of tastes, ingredients, and styles. The heavy sauces, the long-cooked roux, and the smothered foods that were the heart of old-style New Orleans cooking have been replaced by simple fresh ingredients and easy cooking techniques with a light touch. Emeril offers not only hundred of easy-to-prepare recipes, but plenty of professional tips, shortcuts, and useful information about stocking your own New Orleans pantry and making your own seasonings.




The Florida Keys Cookbook: Recipes and Foodways of Paradise
The Florida Keys Cookbook is a combination of food history, local lore, and mouthwatering recipes from restaurant chefs and home cooks. With more than 175 recipes, fun archival photos, and lots of engaging anecdotes, this cookbook lets you capture a taste of the Keys and celebrate its flavors in your own kitchen. Recipes include Crab Claw Bisque, Wasabi Grilled Grouper, Jerked Pork Chops, Bourbon Barbecued Baby Backs, Classic Arroz con Pollo, Bahamian Bread Pudding, Key Lime Cheesecake, and many more.




The Tex-Mex Cookbook: A History in Recipes and Photos
Here is the history of Tex-Mex in more than 100 recipes and 150 photos. Rolled, folded, and stacked enchiladas, old-fashioned puffy tacos, sizzling fajitas, truck-stop chili, frozen margaritas, Frito™ Pie, and much, much more, are all here in easy-to-follow recipes for home cooks.




The Route 66 Cookbook: Comfort Food from the Mother Road
The Route 66 Cookbook features over 250 delicious, time-tested recipes from places like the U Drop Inn, the Covered Wagon Trading Post, the Pig Hip, and the Bungalow Inn. It's a nostalgic recreation of the Route 66 of the past, with stories from the waitresses and cooks who poured the coffee and baked the pie. It also includes 105 b & w illustrations, as well as a 16-page color section.




The Art of American Indian Cooking
The Art of American Indian Cooking is a journey of color, scent, and flavor through five North American regions. Using the bounty in ingredients available... such as avocados, sweet or Idaho potatoes, pineapples, pumpkins, wild game, and seafood, the American Indian combined these gifts into what many consider to be traditional American cooking. Offering such delicacies as Zuni green chili stew and roast pheasant stuffed with grapes and nuts, plus simple favorites such as baked acorn squash with honey, The Art of American Indian Cooking presents some of the best-loved Native American dishes adapted for modern kitchens.




The San Francisco Ferry Plaza Farmer's Market Cookbook: A Comprehensive Guide to Impeccable Produce Plus Seasonal Recipes
Internationally known as one of the most magnificent farmers' markets in the world, the San Francisco Ferry Plaza Farmers' Market has inspired this illustrated market companion. Each page celebrates the abundant seasonal produce grown by local organic and specialty-crop farmers along with more than 100 fresh, remarkably easy-to-assemble recipes. Organized by season, the book details the availability of products at the market and offers advice on choosing, storing, preparing, and freezing items.




Pike Place Market Cookbook: Recipes, Anecdotes, and Personalities from Seattle's Renowned Public Market
With more than 150 recipes (including 65 new ones), profiles of farms and businesses, and anecdotes about the market, the best-selling Pike Place Market Cookbook is a lively showcase for the ethnic diversity, seasonal Northwest produce, and fine dining. This revised edition reflects the increasing popularity of the market and its wide range of eating possibilities. Some of the new recipes include Chilled Yellow Taxi Tomato Soup, Dungeness Crab Piquillo Peppers, and Lamb Burgers with Balsamic Glazed Onions. It includes dozens of illustrations and more.




Savoring The Seasons Of The Northern Heartland
Here are more than 200 delicious seasonal recipes from the upper Midwest -- from the lakes, the forest, and farmlands, as well as from the small towns and cities of Minnesota, Wisconsin in, Iowa, Michigan, and North Dakota. The wonderful variety of dishes tells the story of the Scandinavian, German, East European, Scottish, and Welsh farmers who first settled here.




The New Alaska Cookbook: Recipes from the Last Frontier's Best Chefs
With an emphasis on fresh ingredients and culinary style, this cookbook is a collection of recipes from Alaska's best chefs. From the fat diver scallops of Kodiak Island to the prized salmon from the Copper River, here are 120 recipes that will conjure up the wonder of the Alaskan experience for home cooks everywhere. Many of the recipes emphasize the freshness of Alaskan wildlife, seafood and wild berries.




Hawaiian Cookbook
This cookbook features nearly 300 easy-to-prepare exotic recipes with tips on shortcuts, preparing ahead, substitutions, more. Recipes include: sea bass with pine nuts, Lomi Lomi salmon, passion fruit soup, watercress soup, stuffed chicken breasts in pineapple sauce, chestnut duck, island shrimp salad, Maui tangy sauce, Polynesian meatloaf, ko ko nut balls, much more.