Yoga for Respiratory Issues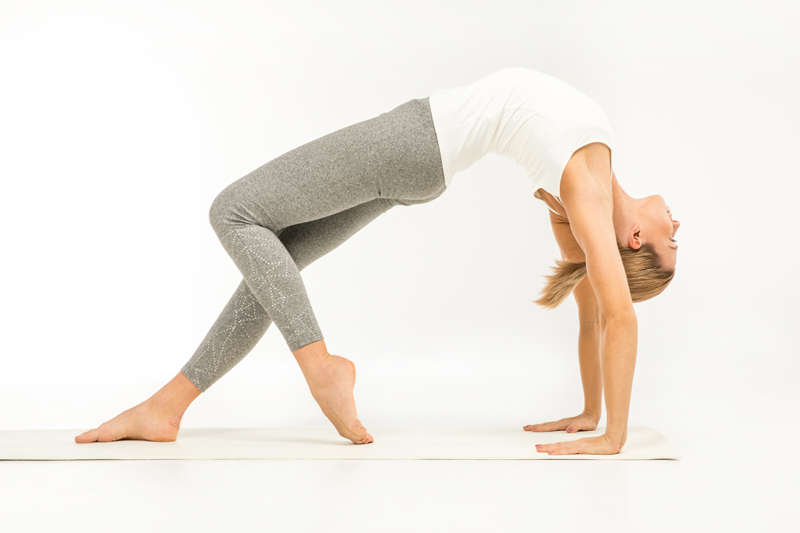 Because of the complexity of the respiratory system, there are many ways in which breathing can become dysfunctional. Yoga provides many ways to help improve both lung function and the ways in which surrounding muscles and neurons provide support. A regular yoga practice can be the entryway into the world of exercise; it can also continue to ensure that one's breathing difficulties do not prohibit movement.

Often, those with breathing difficulties want to exercise but can't because they simply don't have the breath to do so on a given day. One of the great things about yoga is that it can be either aerobic or non-aerobic, depending on the style practiced. On a bad day, a slow, gentle class will help to strengthen muscular systems, and a low-impact, slow vinyasa practice will help in developing aerobic strength. On good days, one can take a class that provides an aerobic challenge equal to that of more traditional activities such as swimming or water aerobics. As movement is aligned with breathing, the yogi/ni with breathing difficulties will be able to focus on moving in a way that works for one's lungs at the present moment.

When attending a studio or gym class, be sure to let the teacher know about any breathing difficulties. When properly informed, a good teacher can help to customize the class for different students. It's possible, for example, in a vinyasa class to move at a gentle or vigorous pace, eliminating some or all of the connecting poses as needed. It's always OK for a practitioner to take a break during class by moving into Down Dog or Child's Pose for as long as needed. Poses can be modified so that they are accessible whether one has full lung capacity or not.

Certain poses are very helpful in stretching out the areas of the body which become stiff during asthma attacks or because of other breathing issues. Trikonasana, or Triangle Pose, for example, is great for extending the intercostal muscles, which are located between the ribs and chest wall. Backbends such as Bhujangasana, or Cobra Pose, also help to expand the chest, freeing the diaphragm as well. Additionally, time spent in Savasana or Corpse Pose, with its deep relaxation, can be beneficial in reducing the anxiety caused by breathing disorders.

Beyond specific asanas which help free up the chest area, yoga is excellent for those with respiratory disorders because of the emphasis on pranayama, or breathing exercises. It is very important to let the teacher know that one has asthma or another problem, so as to avoid contraindicated sequences and to focus on those with benefits. Once the appropriate exercises are identified, regular practice can help one's breathing immensely.

Restorative yoga is a specific type of practice which can also make a difference in one's ability to breathe. Any interference with the breath causes anxiety, with its attendant muscle tightness and stress. Restorative yoga is a passive practice, with the focus on breathing into one static, supported asana at a time. Continued work with restorative yoga can help to relieve the body of built-up carbon dioxide thus calm the brain. It can also help one to learn how to recognize areas of chronic tightness and relieve them.

Yoga is a healing modality, and regular practice can make a difference in one's life. Chronic respiratory issues are a challenge, but yoga can help. Try one of the suggestions above, and see what happens.

You Should Also Read:
Yoga for Colds and Flu


Related Articles
Editor's Picks Articles
Top Ten Articles
Previous Features
Site Map





Content copyright © 2022 by Korie Beth Brown. All rights reserved.
This content was written by Korie Beth Brown. If you wish to use this content in any manner, you need written permission. Contact Korie Beth Brown for details.