Peanut and Food Allergies or Sensitivities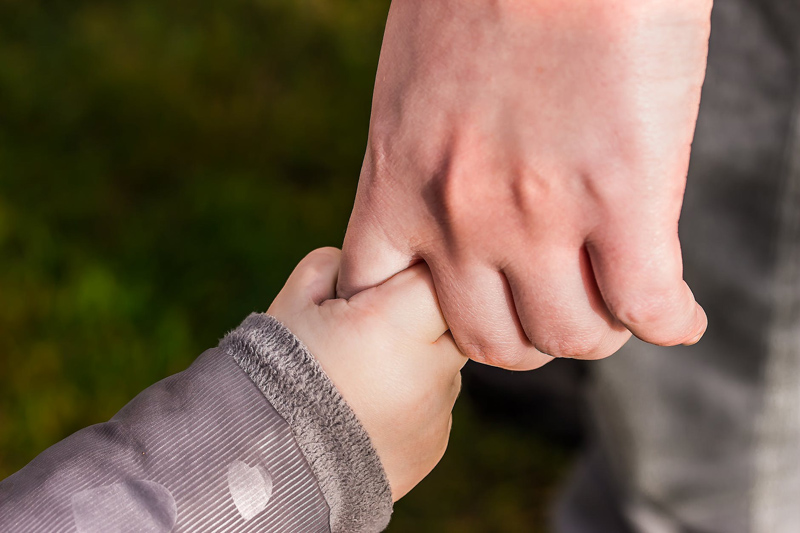 The Food Allergy and Anaphylaxis Network (FAAN) reports that peanut allergies are on the rise in children, and many suffer reactions to foods that are not generally known to contain peanuts or peanut oil. Some children are so sensitive, they react to food that has been contaminated just by being prepared in the same area or with the same machines that process peanut products. The FANN group educates parents and professionals about other foods like milk, eggs, tree nuts, fish, shellfish, wheat and soy.
Anyone who has a severe food allergy should keep an up to date EpiPen on hand at home, at school, in the car and at work, just as people with type one diabetes should keep an emergency glucagon kit by their bedside and multiples to keep everywhere they visit.
My son has (insulin dependent) juvenile diabetes and carries a can of apple juice and a peanut butter sandwich with him wherever he goes in case he has unexpected low blood sugar, to avoid an incident where he needs a glucagon injection.
I double wrap the sandwich and he keeps it in an insulated lunch bag with juice and a bottle of water (in case of a high B/G reading).
I do worry that someone nearby with a peanut allergy could be affected by his sandwich but it is the only effective snack that keeps well in all temperatures that he will eat if he is feeling confused or otherwise disoriented due to low B/G. As careful as we are, I know it is not enough for me to be aware. Families, caregivers, and all other adults in the community need to know how dangerous food allergies can be for vulnerable children.
In elementary school there were 'peanut free' tables for susceptible children, but I recall one student who was so sensitive they had to set up a table away from the others; they also had to wipe that table down with a different clean cloth so it would not be contaminated. We have found that educating classmates and peer buddies is often more effective than training only adults in charge, because students can remind substitutes as well as regular school staff that prevention strategies need to be followed and emergency treatment is required in a crisis situation.
As a school community we were glad to make the small accommodations needed to make every student safe. Laws safeguard our children are not enough to guarantee their safety. Please be aware of symptoms and treatment of peanut and other allergies, especially if you have contact with children. Do not discourage, criticize, or make light of the efforts of mothers who go to great lengths to educate the general public, extended family, and caregivers about these life-threatening conditions. Children pay a heavy price for those of us who only seem to learn through experiencing a crisis.
No matter what the cause(s), children and adults with food allergies deserve our support and encouragement. They have the potential to make great contributions to society, and to be great friends, classmates, neighbors, and employers.
Creating safer environments for people with disabilities or chronic health conditions exercises our creativity and ingenuity, giving us greater opportunities to achieve our own individual potential. We cannot congratulate ourselves yet for how far we have come in protecting those who are living with food allergies at school, work, and public venues. Prevention is a much better option than emergency treatment. It takes only a moment of inattention for a crisis situation to develop, and very few people respond quickly and calmly enough to make a difference.
Browse at your local bookstore, public library or online retailer for books and products about
Peanut Allergies
or other
Food Sensitivities
WrightsLaw Allergies / Anaphylaxis Resource and Information page
https://www.wrightslaw.com/info/allergy.index.htm
See more at:
https://www.wrightslaw.com/blog/?p=11609
A Northwest Project To Curb Allergies, One Peanut At A Time
https://kuow.org/post/northwest-project-curb-allergies-one-peanut-time
Asthma and Allergies in Early Childhood
https://www.bellaonline.com/articles/art176591.asp
You Should Also Read:
Medical ID Bracelets for Children and Teens
Managing Emergencies at School
Preparing for Emergencies with Children


Related Articles
Editor's Picks Articles
Top Ten Articles
Previous Features
Site Map



Follow @DownSynAdvocacy
Tweet





Content copyright © 2021 by Pamela Wilson. All rights reserved.
This content was written by Pamela Wilson. If you wish to use this content in any manner, you need written permission. Contact Pamela Wilson for details.