Negotiating an Inclusive Kindergarten Placement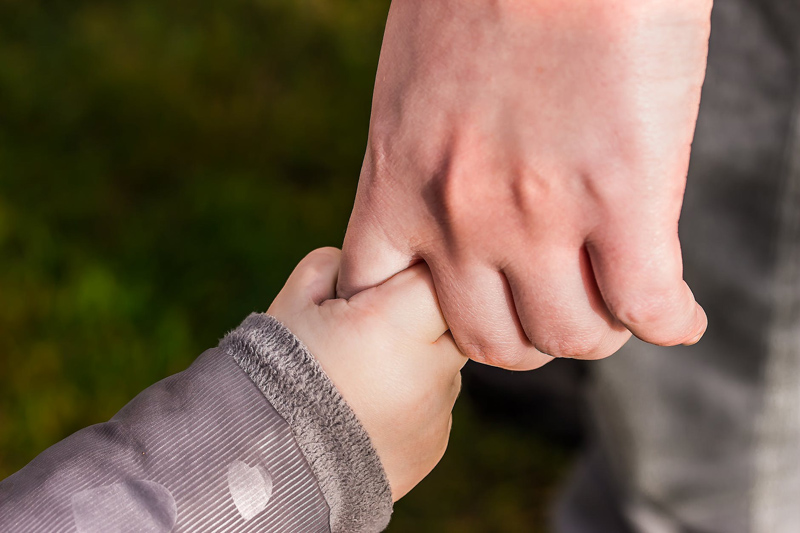 When my son was in elementary school, a newly hired administrator kept referring to him as "she" at an IEP meeting. At first I thought I had misheard, but then everyone else emphasized "HE" when they spoke, so I was was left trying to figure out how to comment gracefully. So much was going wrong at that meeting I was trying to put out little fires every time I spoke. I turned to my son to ask him what he thought about one of the other issues that had been sprung out of left field and he chose to address the gender issue. He quietly but firmly stated, "I am not my sister."
I had previously experienced administrator tactics meant to confuse and disorient me after my son had shown remarkable academic progress and social skills in his neighborhood preschool program. Trying to set up his mainstream kindergarten support in preparation for the next school year, an administrator told me the request was so unexpected they could not possibly put an adequate plan in place before school started, even though I had already interviewed every kindergarten teacher in our area and found a gem at our neighborhood school.
I was told in no uncertain terms that there was no 'mind reader' in the district who could predict that I would request such a placement. Of course I brought copies of the letters I had sent to the district and SpEd preschool principal, but was told they had never been received. I had a my school district call log and showed them the dates, times and notes about when I had talked about his kindergarten placement, but there were no corresponding notes in his file about those calls made by anyone in the district. I knew that any attorney would recognize the validity of my evidence, but calling one in, even if I could afford it, would still mean unnecessary delays.
I glanced down at the thick folder on the table, my son's complete file, and noticed a newspaper clipping. It was a guest column from the Seattle Times I wrote about my plan to have my attend mainstream kindergarten with friends from his mainstream preschool class. I had left it for the secretaries at the admin bldg SpEd office (who happened to be his biggest fans), and it had found its way into the file.
That was a pretty good moment, sliding the corner of the article out and onto the table, saying the phone calls and letters had the same information as the newspaper article. Everyone else at that table had seen the article shortly after it was published. No one had spoken up. Of course, their careers were on the line. The headline mentioned mainstream kindergarten.
The administrator shifted gears and immediately slipped into "Plan B" as if it was me who was hesitating over the 'integrated' placement. In about five minutes everyone knew what they were supposed to do for Evan to be in the mainstream class from Day One, and the meeting was over. It still gives me chills to remember that part; almost creepier than the obstacles that had been invented.
Access to a mainstream classroom was as easy as pie after negotiating the mine field. There seemed to be a plan ready in case I could produce evidence that I had spoken to every administrator up the chain of command; it was just by luck that the newspaper article confirmed what we all knew was true. Because he was successful against all expectations during his kindergarten year, his subsequent years in mainstream placements were not as difficult to continue. The students with intellectual disabilities in his college program had been included since kindergarten in more supportive school districts, but for him it all started with the exhaustive preparation and my hopes for his future, described in that newspaper story.
At the end of the year, I was told that although my son had experienced amazing success in his mainstream classroom, he should be enrolled in a segregated special education 1st-3rd grade classroom across town the next year, and no other child with Down syndrome would ever be enrolled in a mainstream kindergarten. They said they would not even schedule an IEP meeting to discuss a mainstream first grade placement.
That Sunday at church during the 'Cares and Concerns' period of the service, I stood up and asked members of the congregation to please sign and send letters to the editor of the Seattle newspapers and members of our local school board asking them to allow me to have a meeting to discuss my son's first grade placement. The next week, I heard from the Special Ed director that an IEP meeting for my son was scheduled that week. I already knew that several five year olds with Down syndrome in the district had already enrolled in mainstream kindergarten classes in their neighborhood schools so I did not have to ask for help for them.
I was amazed at how well my son did in his mainstream first grade class. He developed Type One diabetes just before second grade and it was wonderful to have the support and encouragement of his mainstream classmates from kindergarten and first grade ready, willing and able to help him deal with diabetes when the new school year started.
Many school districts now offer a 'kindergarten jump start' program ALL kindergarteners can attend for a few days before the school year starts. Families of children with disabilities may not be notified of this session to prepare incoming five year olds for the routines of their kindergarten year. Most districts have a 'kindergarten roundup day' for families to introduce their children to the school, and to give the district a way to estimate how many five year olds will be showing up on the first day. Children with disabilities should be included in these events.
Browse at your public library, local bookstore or online retailer for books like:
WrightsLaw: From Emotions to Advocacy: The Special Education Survival Guide
or
Brain Quest Workbook: Pre-K and Kindergarten
Choosing Sides on School Inclusion
by Jillian Benfield, Communications Director, Down Syndrome Diagnosis Network
https://www.huffingtonpost.com/entry/choosing-sides-on-school-inclusion_us_57ba1a52e4b007f18198d771
All Born (In) Cross-Disability Inclusion
https://allbornin.org/
Kindergarten Cohort Updates - Inclusion in the Classroom: Tips and Resources
https://allbornin.org/resources/
We All Belong
https://www.youtube.com/watch?v=AFoLsYDQzzY
Kindergarten Inclusion Cohort - What It's About
https://allbornin.org/kindergarten-cohort/what-is-kindergarten-inclusion-cohort/
Reality 101: Ann-Bailey: What students teach us about community & differences
https://ht.ly/2BNikJ
KIndergarten Update
Amy Julia Becker
https://www.patheos.com/blogs/thinplaces/2011/11/measuring-a-life-or-kindergarten-update/
Sometimes You Have to Punt
https://sassysoutherngal.posterous.com/sometimes-you-have-to-punt
You Should Also Read:
Kindergarten Transition
Thoughts from the Middle of the Night
Inclusive Education and the Culture of Down Syndrome


Related Articles
Editor's Picks Articles
Top Ten Articles
Previous Features
Site Map



Follow @DownSynAdvocacy
Tweet





Content copyright © 2021 by Pamela Wilson. All rights reserved.
This content was written by Pamela Wilson. If you wish to use this content in any manner, you need written permission. Contact Pamela Wilson for details.