Bacterial and Viral Pneumonia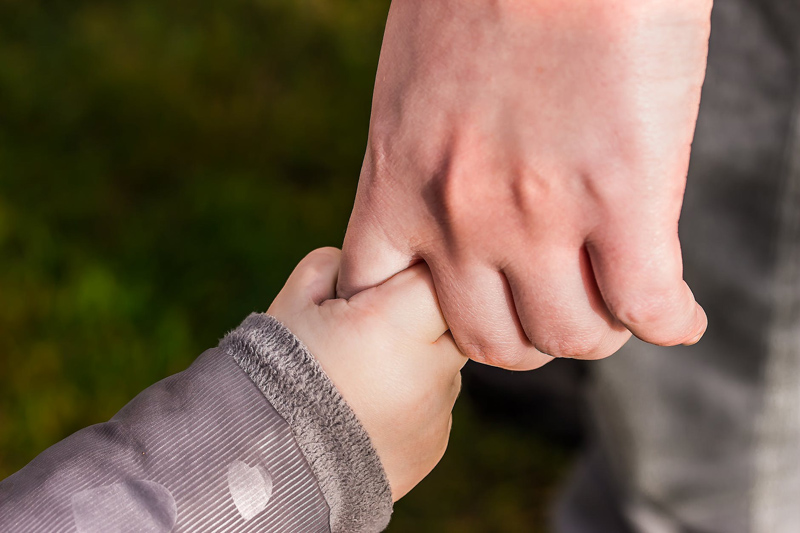 Many parents and alternate caregivers are unaware that there are two types of pneumonia that are serious illnesses for children and teens with disabilities. Pneumonia is an inflammation or infection of the lungs caused by viruses, bacteria, fungus or other tiny organisms, and breathing certain chemical fumes. It can develop in parts of one or both lungs, and especially if untreated, can be fatal in vulnerable children.
Bacterial pneumonia can develop suddenly when a child or teen has been sick with a cold or flu. Because the symptoms are rather dramatic and the child is being closely watched because of the upper respiratory infection, it is more likely that the need for further medical attention is recognized.
Non-bacterial pneumonia often develops gradually, with few symptoms, and those are likely to be very mild. Most adults with viral pneumonia do not realize they are sick and delay seeking medical treatment. Viral pneumonia may be caused by RSV (dangerous for babies and young children), a flu or cold virus, or a virus responsible for chicken pox or herpes infections.
Symptoms of pneumonia in very young babies may be difficult for a new parent to recognize, including fever; and in babies with disabilities the symptoms of difficulties or disinterest in nursing, having low energy, grunting, panting or odd breathing may be attributed to their diagnosis. Children and teens with pneumonia may have the same symptoms (or lack of symptoms) as the average adult.
Fever, coughing with mucous, stomach ache, tiredness and muscle aches may indicate viral pneumonia, and although it may last only two weeks, those infected may feel tired and have low-energy for a month afterwards. Symptoms of bacterial pneumonia include chills and high fever, coughing with yellow or brown secretions, chest pain, and shortness of breath.
It is always an emergency situation if any child or teen experiences severe shortness of breath with little or no exertion, severe chest pain or weakness, coughing up blood, or dehydration from vomiting. Children who are taking more than 30 breaths per minute are very likely heading to an emergency situation that requires a 911 call. The usual standard for emergency intervention is 35 breaths per minute for a toddler, especially if blueness is noticed around their mouth.
All types of pneumonia in children with compromised immune systems or other disabilities require diagnosis, medical intervention and treatment to avoid serious consequences. A medical professional will want to listen to your child's heart and lungs, and check your child's temperature, heart rate, blood oxygen level and blood pressure. Sometimes the doctor will order a chest X-ray.
There are two types of vaccines against pneumonia available for babies and children, pneumococcal conjugate vaccine (PCV13) and pneumococcal polysaccharide vaccine (PPSV). Children and teens with compromised immune systems and certain medical conditions are also recommended for yearly flu vaccine. Preventive measures such as regularly washing toys, play tables and other surfaces, teaching children to wash hands regularly, cough into their elbows, and other recommendations may reduce the risk of your child developing illnesses that lead to pneumonia. Even the most careful and attentive parents have babies and children who develop pneumonia, and no matter how rarely, too often are left to deal with tragic consequences. Don't let anyone dissuade you from taking every possible precaution to protect and find the best care for your child.
Browse at your public library, local bookstore or online retailer for books like:
How to Know if Your Child's Injury or Illness Is Really an Emergency
or products like
pulse oximeters
Vaccines and Preventable Diseases:
Pneumococcal Disease
https://www.cdc.gov/vaccines/vpd-vac/pneumo/in-short-both.htm#who
January 2012: Hospital 'water wall' fountain linked to Legionnaires' disease outbreak
https://tinyurl.com/WtrWllLgnrsDsOutbrk
You Should Also Read:
Diabetes Information for Classmates
Symptoms of Childhood Onset Diabetes
Reflux - Pediatric GERD, Infant GER and EER


Related Articles
Editor's Picks Articles
Top Ten Articles
Previous Features
Site Map



Follow @DownSynAdvocacy
Tweet





Content copyright © 2022 by Pamela Wilson. All rights reserved.
This content was written by Pamela Wilson. If you wish to use this content in any manner, you need written permission. Contact Pamela Wilson for details.