Reflux - Pediatric GERD, Infant GER and EER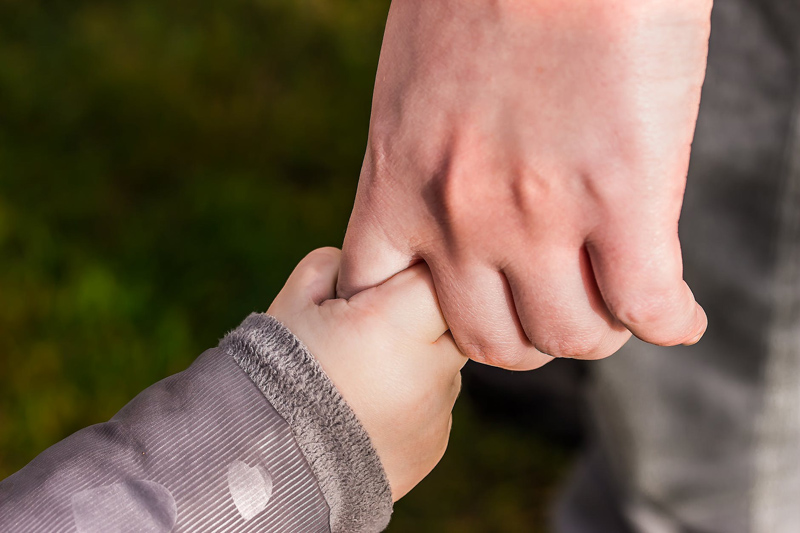 Parents are hearing more about the dangers of reflux difficulties in babies and young children and many discover that there are not always obvious symptoms of Infant Gastroesophageal Reflux (GER), Extraesophageal Reflux (EER), Silent Reflux, or pediatric Gastro-Esophageal Reflux Disease (GERD).
Spitting up is common in newborns, and it is estimated that five out of ten of our beautiful, sweet babies has a problem with reflux in the first few weeks of life. The website at InfantRefluxDisease.com refers to the majority of these as 'happy spitters.'
Simple techniques in positioning, dressing, feeding, and soothing these little ones can help most babies be more comfortable and spit up less, and some strategies may decrease the need for medication in most children. Many babies outgrow reflux in a few weeks or months, and most who do not, have outgrown it by 18 months.
Because reflux among infants and children with special needs is more common, especially in babies born prematurely, and among children with Down syndrome, it important to remember that some children may not have obvious symptoms, and may have serious medical problems due to untreated reflux disease. Reflux is often listed as a contributing cause of sleep apnea and other sleep disturbances.
Doctors may not be familiar with all the symptoms of reflux or GERD in children and infants, or may believe that a parent is overconcerned by simple colic, spitting up, gagging, hiccups, slow growth, food refusal, hoarseness, or general unhappiness. Symptoms may be attributed to your child's original diagnosis or condition, medications or temporary situations, allergies or hay fever.
If your child is diagnosed with reflux or has an exceptional case, there are preferred nursing and sleep positions, medications, dietary changes and other efforts made to accommodate their special needs, and options to treat children diagnosed with GERD and other reflux problems, including surgery.
Families of children diagnosed with one of these conditions do reach out with information, resources and support for parents of newly diagnosed babies and children. It's good to learn from their experiences to take advantage of their successes, avoid their mistakes, and take action sooner, so your child can be as comfortable and healthy as possible no matter how long or how serious the struggle, or how briefly your child experiences the condition.
14 Steps to Reducing Your Infant's Reflux
Infant Reflux and Pediatric GERD
Gastroesophageal Reflux - GER - and Down Syndrome
Silent Reflux, or Silent GER
Lifestyle Adustments and Medications for Reflux
The Reflux - Asthma Connection
Gastroesophageal reflux, apnea and respiratory phenomena in infants
BellaOnline Twin Site
Some Effects of Mild Prematurity
https://www.bellaonline.com/articles/art41153.asp
Gastric ulcer presenting as gastroesophageal reflux and apnea in a term neonate
Sleep Disorders and Disturbances
https://www.bellaonline.com/articles/art33877.asp
Reducing the Risk of SIDS
Reduced or Free Prescription Programs for Families
Clothing for medically fragile infants
- created to reduce likelihood of babies pulling out NG tubes
https://www.bundiebaby.com
You may find these books at your local library, bookstore or doctor's office, as well as amazon.com, below:
Life on the Reflux Roller Coaster
Reflux Information on Amazon.com
Celiac Disease in Children
https://www.bellaonline.com/articles/art21075.asp
Celiac Disease and Juvenile Diabetes
https://www.bellaonline.com/articles/art48740.asp
Celiac Disease and Down Syndrome
https://www.bellaonline.com/articles/art48740.asp
You Should Also Read:
Celiac Disease in Children
Celiac Disease and Juvenile Diabetes
Celiac Disease and Down Syndrome


Related Articles
Editor's Picks Articles
Top Ten Articles
Previous Features
Site Map



Follow @DownSynAdvocacy
Tweet





Content copyright © 2022 by Pamela Wilson. All rights reserved.
This content was written by Pamela Wilson. If you wish to use this content in any manner, you need written permission. Contact Pamela Wilson for details.