Shoe Shopping and Children with Special Needs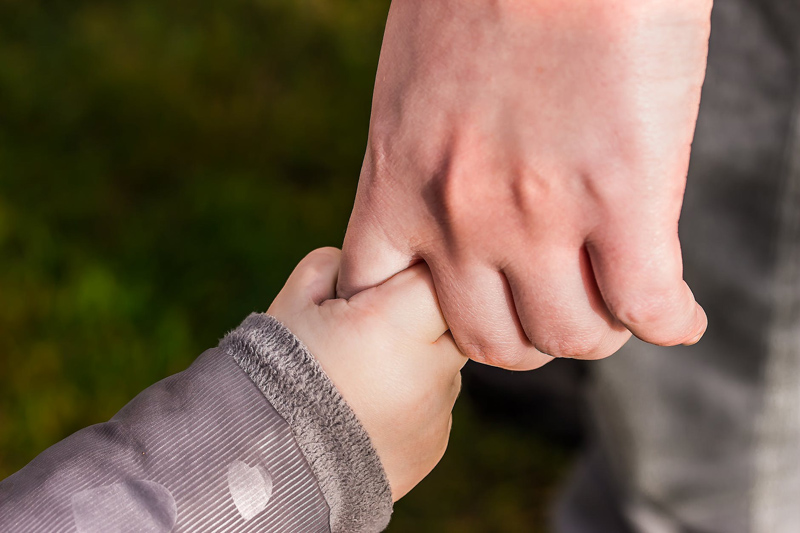 Shopping for shoes, getting them on the correct foot, and keeping them on to take advantage of orthotics inside can all be great and terrible adventures as a child with special needs is growing up. Because individuals with Down syndrome (like my son) often have small joint and skeletal differences, and many children with developmental disabilities may have balance, motor planning or sensory issues, being properly fitted for shoes from their earliest years is quite important.
Our children deserve to interact with sales staff who are helpful, patient, charming and attractive despite having to deal with the public all day. No matter what behavioral challenges or habits your child with demonstrates while shopping for shoes, odds are that he or she will be among the nicer customers the sales person will meet that day.
Unfortunately, that is true because shoe shopping often brings out the worst in both children and adults, and about 80% of the public exhibit bizarre or slightly disturbing behavior while trying on shoes. Unfortunately, it may be that your child with a developmental delay or intellectual disability demonstrates just how much more alike than different they are than their mainstream peers while you are hoping for their best behavior. Unlike your mainstream peers, we may refer to incentives as 'positive reinforcement' rather than bribes on shopping trips.
We discovered that the staff in the shoe department of our local Nordstrom store seemed to be the best trained as well as the most compassionate and patient with all customers. Even there, I searched out the shoe salesperson who seemed the most welcoming to our family. Since we shopped the sales with the most dramatic mark-downs, there were often crowds and weary salespeople interacting within the sensory circus of that department.
As my son grew up I was glad that I had encouraged him to develop a relationship with his favorite salesperson, including those he had just met that day. We also found that our local Sears and Penney's stores hired great people for their shoe departments. I believe early on that I made a mental note that any time I found tennis shoes that light up at the Sear's clearance sale for 75% off, I should buy a pari even if my soun would not grow into that size for six months or a year, and let him wear them out of the store, leaving his 'old' shoes in the box. The technology inspired him to move in ways his physical therapist stopped hoping he could accomplish.
A year or two later I made another rule, that If I ever again found hiking boots that are just what the podiatrist suggested, even if the gorgeous shoe saleslady assures us that are a perfect fit; if the boy insists on putting on his 'old shoes' to leave the store, check the trash *every day* and be sure to retrieve both boots. He never wore them. They would have made darling planters, especially as a pair. The OT suggested that something about them was uncomfortable, that only his foot could feel.
Another warning I might make, especially if your family and/or your child's speech therapist is from the southern USA: communicating by note is helpful. If she has encouraged your child to write 'Left' and 'Right' inside his shoes when he arrives home, you may find that your child has taken it upon himself to write "RAT" on the toe of one shoe. He may refer to his 'rat foot' for quite some time. Because some children with Down syndrome have auditory processing disorder, they may mis-hear the word 'right' as 'rat' whether there is a delightful accent or not.
Not surprisingly, words that elicit strong reactions are remembered with greater clarity than ordinary words. This can be both helpful and disturbing depending on the word and the place the word is spoken. It is a fun brag to tell other mothers of preschoolers or kindergartners that your child knows his right from his left - more easily demonstrated because 'left' must be the other one, and most moms don't realize your child is saying "not rat." At some point your child will have 'gh' words on a weekly spelling test. There is no real need to confuse the matter in early childhood when your child knowing left from right means you are an unusually good mother.
Browse online for current styles of
Children's Shoes
, and at your public library, local bookstore or online retailer for books about
orthotics and shoe inserts for children
.
Foot Problems in Children with Down Syndrome
https://www.downsyndromecentre.ie/news/2009/mar/11/foot-problems-children-down-syndrome/
Musculoskeletal Disorders in Down Syndrome
Len Leshin, MD FAAP
https://www.ds-health.com/ortho.htm
The Big Store with Lots of Heart
https://www.jjslist.com/blog/a-big-store-with-lots-of-heart
"... Nordstrom has a wonderful policy. If someone has a discrepancy in their shoe sizes of at least one full size, they will split the two different-sized pairs to make the pair needed and charge for only one pair. Fantastic! ..."
You Should Also Read:
Shoes and Children with Down Syndrome
Orthotics and Shoe Inserts for Children
Down Syndrome and Spinal Concerns


Related Articles
Editor's Picks Articles
Top Ten Articles
Previous Features
Site Map



Follow @DownSynAdvocacy
Tweet





Content copyright © 2021 by Pamela Wilson. All rights reserved.
This content was written by Pamela Wilson. If you wish to use this content in any manner, you need written permission. Contact Pamela Wilson for details.