Shoes for Children and Teens with Down Syndrome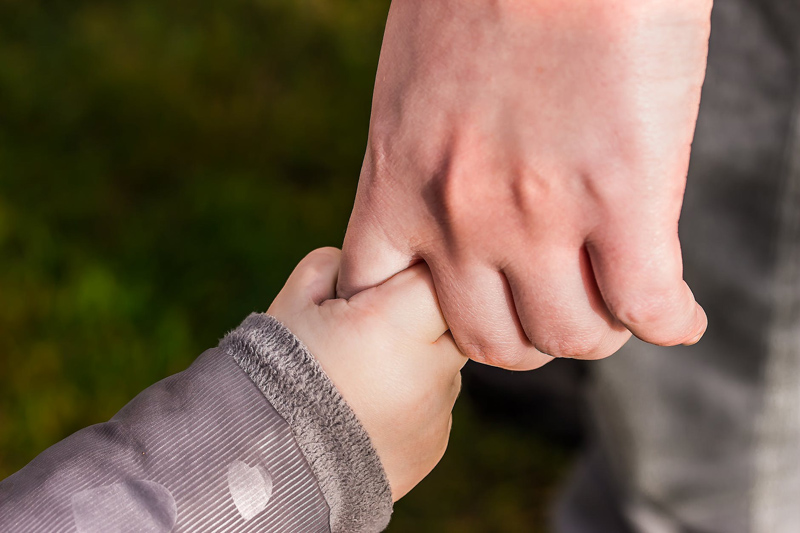 Something I learned at a parent group meeting when my son was small (that I had not heard or read anywhere else) is that it is even more important for children with DS to be properly fitted for shoes and have regular visits to a podiatrist as they grow.
Some children do not feel comfortable in shoes, and it is important to consider whether there are sensory issues, discomfort due to poorly fitted shoes, or behavioral habits that may develop from those or other reasons. Wide or narrow feet, flat arches, injury or disease should be ruled out before assuming that a child is misbehaving by kicking them off at every opportunity. Sometimes a shoe that has been tried on many times will stretch bigger. Many children have one foot half a size bigger than the other so it is important that both shoes in the box are tried on before they are bought. I discovered that my son could curl his toes under while outgrowing his old shoes, and he would curl them under if he was trying on a new pair he liked that were actually too small.
Learning to tie shoelaces is a skill that may be learned at school, at home, or from a grandparent. Some children learn from stories about rabbits running around a tree and down through a hole, and others may tie two bunny ears to make a knot. Some shoelaces are too short to tie easily, and some are too slippery to stay tied. There are some that maintain a curly shape that do not need to be tied. Some children use special clips as a fashion statement instead of tying bows in their shoelaces.
We are very fortunate when mainstream styles provide an accommodation that benefits children who have difficulties with motor planning, fine motor movements, and/or low tolerance for frustration. Of course the mainstream peers and siblings of children with Down syndrome may have similar difficulties, and accommodations just naturally flow from their brief developmental challenges.
In my opinion, Velcro is a gift from the the scientific community that we should celebrate every day. Untied shoelaces are a safety hazard. Some children with sensory sensitivities are uncomfortable with the sound of Velcro fasteners being pulled apart, and others may be fascinated by the sound, to the regret of sensitive adults. But most children with Down syndrome are happy to take charge of putting on and removing their own shoes because Velcro is easier to manage than shoelaces. Babysitters considered reliable by their doting aunts have never been found tied up because children who are happy to demonstrate that they can tie knots may never consider the consequences of not also learning how to untie them.
My son wears orthotics that required shoes half a size bigger. Sometimes the orthotics were not comfortable even with the bigger size, because the height or width of the shoe did not work well with the orthotic. There are professionals at many early intervention centers who fit children with custom orthotics and some podiatrists who have experience with children who have Down syndrome and 'family feet' or feet that are different due to issues related to Down syndrome. It can be difficult to have strong fashion preferences and challenges finding comfortable shoes. Shoes for different kinds of sports or special occasions introduce of whole raft of new issues.
My son loves the shoes that are provided with tuxedo rentals and I did forget once to put orthotics in at the fitting, so they did not fit in the shoes we picked up the day of the dance. Although several of the young women in dressy shoes did kick them off and dance barefoot, he soldiered on. Young women with Down syndrome may have greater difficulties with their shoes, in casual or formal wear, just like their mainstream peers. Forgetting to ask for a bigger shoe for inserts when he was fitted for formal clothes restricted his choice of dance moves that night. Regret!
Browse online for current styles of
Children's Shoes
, and at your public library, local bookstore or online retailer for books about
orthotics and shoe inserts for children
.
Foot Problems in Children with Down Syndrome
https://www.downsyndromecentre.ie/news/2009/mar/11/foot-problems-children-down-syndrome/
Musculoskeletal Disorders in Down Syndrome
Len Leshin, MD FAAP
End the R-Word
https://www.ds-health.com/ortho.htm
The Big Store with Lots of Heart
https://www.jjslist.com/blog/a-big-store-with-lots-of-heart
"... Nordstrom has a wonderful policy. If someone has a discrepancy in their shoe sizes of at least one full size, they will split the two different-sized pairs to make the pair needed and charge for only one pair. Fantastic! ..."
You Should Also Read:
Orthotics and Shoe Inserts for Children
Printing and Cursive Handwriting
Adaptive Dance Classes and Down Syndrome


Related Articles
Editor's Picks Articles
Top Ten Articles
Previous Features
Site Map



Follow @DownSynAdvocacy
Tweet





Content copyright © 2021 by Pamela Wilson. All rights reserved.
This content was written by Pamela Wilson. If you wish to use this content in any manner, you need written permission. Contact Pamela Wilson for details.