Reasons Not to Buy Drugstore Cosmetics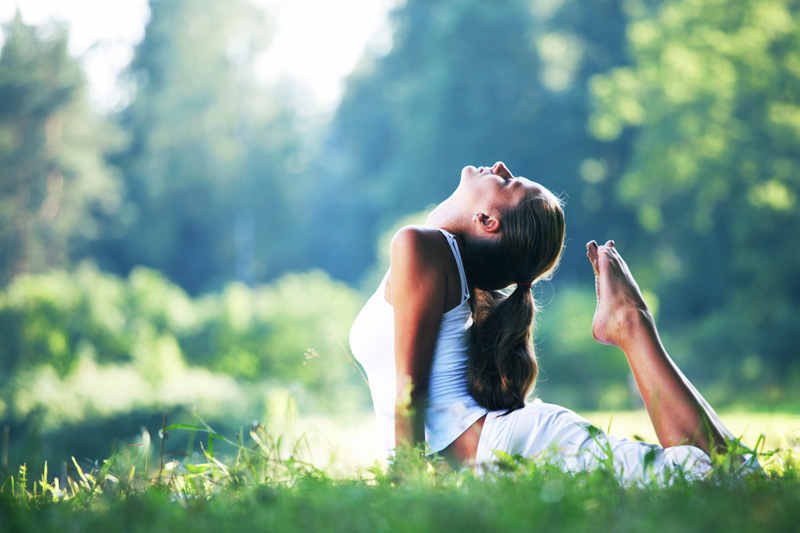 I'm sure at some point or another, you've been in the local dollar store and you've seen an eyeshadow compact for a dollar. "What a great deal!", you might say to yourself and drop it in your buggy. Transfer this scene to the local grocery store in front of the Cover Girl display. You pick up a foundation on sale and think, "I'm saving so much money."
In saving that money today though, what are you sacrificing tomorrow? Did you know that the cosmetics we generally buy in local discount stores, department stores, and even some high end boutiques are often the direct cause of premature aging and blemished skin? This is because cosmetic companies like the big brands sold at Walmart, Target, and Walgreens all use synthetic chemicals for short term effect, disregarding long term issues.
Below are a few things to know about drugstore cosmetics. These should make you pause and choose a natural alternative whenever you can.
Drugstore cosmetics cause breakouts and blemishes.
Drugstore cosmetics have many components in them that clog the pores, hindering your skin's ability to "breathe". Your skin absolutely needs to "breathe" in order to push toxins out and keep good moisture and nutrients in. These components don't allow this, which results in those toxins (i.e. oil, bacteria) festering underneath the skin. This eventually causes breakouts; that bacteria and oil has nowhere to go and eventually pushes through the skin in the form of whiteheads and/or blackheads.
Drugstore cosmetics need to be thrown out and replaced often.
Drugstore cosmetics are usually made with ingredients that promote bacterial growth. Bacteria growing in your eyeshadow is no good. Imagine what problems that bacteria could cause if introduced to your eye. Itchy eyes, red and inflamed eyes, and even eyesight problems can all be caused by bacteria growing in your drugstore eyeshadow. This is why it's advised to throw out cosmetics after so many months regardless of how much you've used.
Drugstore cosmetics prematurely age the skin.
Because drugstore cosmetics are made with many ingredients that are of questionable safety and gentleness, drugstore cosmetics do in general contribute to premature aging of the skin. Skin ages through the breakdown of collagen and elastin as well as by the reduction in production of both of these key skin components. Drugstore cosmetic ingredients can interfere with the production of these components over long term exposure and can even breakdown existing collagen and elastin. That coupled with clogged pores from the synthetic ingredients coupled with ingredients that have been shown to be precursors to cancer all lead to premature skin aging.
In the next article, I'll write about natural alternatives to drugstore cosmetics.
************************
Leah Patterson is the owner of an all-natural cosmetics line
Etniq Mineral Cosmetics
in addition to being the Wellness Editor here at Bellaonline!
You Should Also Read:
A Basic Natural Skin Care Routine
Benefits of Mineral Makeup
Nutrients for Healthy Skin


Related Articles
Editor's Picks Articles
Top Ten Articles
Previous Features
Site Map



Follow @etniqminerals
Tweet



Content copyright © 2022 by Leah R. Patterson. All rights reserved.
This content was written by Leah R. Patterson. If you wish to use this content in any manner, you need written permission. Contact Leah R. Patterson for details.