Down Syndrome and Heart Issues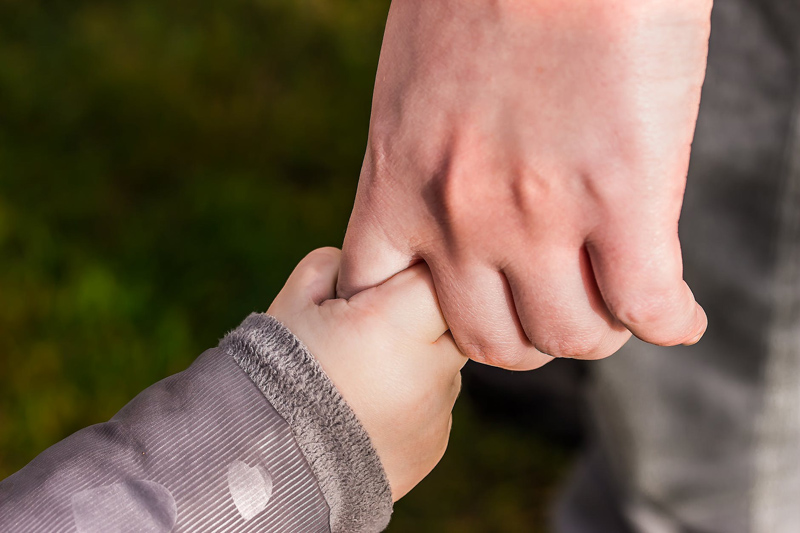 Because babies with Down syndrome have a much higher incidence of heart issues, most doctors sharing a diagnosis with new parents advise a comprehensive heart evaluation in their first few weeks of life. Some heart malformations that do occur can be heard or produce symptoms immediately. Many parents report that a newborn diagnosis of a heart problem eliminates the biggest concerns about their child having Down syndrome because it is such an immediate and overwhelming threat that their other worries are pushed aside. We have always been grateful for the great strides in surgical techniques and medical support that mean most children's heart issues can be resolved with a quicker recovery than seems possible to families.
A great benefit in having contact with other families whose newborns or young babies with Down syndrome have had successful heart surgeries is seeing photographs of them in later years on the playground or on sports teams, having fun with their families, and participating in mainstream school events. Not only do parents of newly diagnosed babies see that other children have grown up healthy and strong, but they have new images of the full potential of any baby with Down syndrome.
Local parent groups and national advocacy organizations are good resources for support and encouragement while waiting for a baby's surgery date. This is an anxious time when a baby may have symptoms that signal declining health or emergencies situations, and they may be affected by medications in ways that are distressing to parents and extended family. Keeping family and friends updated through online resources like Caring Bridge or scheduling help for families through sites like LotsaHelpingHands has been very helpful for many families whose children are awaiting or recovering from surgery.
Not all children with Down syndrome who have heart problems are diagnosed early enough to have surgery or other medical interventions before their general health is affected. Getting together with other families raising children with Down syndrome has resulted in some children whose symptoms were missed being identified by moms who have seen those indicators in their own son or daughter. Every baby and child with Down syndrome should be evaluated for heart issues. Some that are found require only careful monitoring and some children have a minor hole in the heart that closes on its own before the child's first birthday, but no problem should be discounted or ignored.
If you have concerns about your baby, toddler, or older child and your doctor is not concerned, it is a good idea to consult a different doctor for a second opinion. There is a great deal that can be done no matter how late a child is diagnosed. We have learned from Sandra Jensen's story that being told to do nothing or that nothing can be done can result in damage that can only be resolved by a heart/lung transplant. There is no guarantee that physicians today are educated well enough about Down syndrome that opinions and remarks like these have been eradicated. We are grateful that amazing strides have been made in medical advocacy for our sons and daughters and raising awareness in the medical profession, but we must continue to be voices for families who do not have access to information that can improve the quality of or actually save a child's life.
Browse at your public library, local bookstore, or online retailer for books like:
The Heart of a Child: What Families Need to Know about Heart Disorders in Children (Johns Hopkins Press Health Book)
,
Walk on Water: The Miracle of Saving Children's Lives
, Medical & Surgical Care for Children with Down Syndrome: A Guide for Parents (Topics in Down Syndrome), It's My Heart; The Parent's Guide to Children's Congenital Heart Defects: What They Are, How to Treat Them, How to Cope with Them; My Heart vs. the Real World: Children with Heart Disease, In Photographs & Interviews; In a Heartbeat: A Baby's Heart, A Surgeon's Hands, A Life of Miracles.
A dose of happiness
https://www.massgeneral.org/heartcenter/news/newsarticle.aspx
Managing heart conditions in adults with Down syndrome
https://www.massgeneral.org/heartcenter/services/treatmentprograms.aspx?id=1003
Congenital Heart Disease in Children with Down Syndrome
https://downsyndrome.nacd.org/heart_disease.php
Children with Down Syndrome Have Better Heart Surgery Outcomes
https://bit.ly/1fmulhD
https://www.healthnewsdigest.com/news/Children_s_Health_200/Children-with-Down-Syndrome-Have-Better-Heart-Surgery-Outcomes.shtml
Never Missed A Beat: Karley's Open Heart Surgery
https://butterflyburch.blogspot.com/2012/11/never-missed-beat-karleys-open-heart.html
My broken heart…
https://www.dontbesorry.net/wp/?p=84
1-year-old born with Down syndrome, health problems is thriving
https://www.news-leader.com/article/20121129/NEWS01/311290022/Hudson-Heinz-Rachel-and-Jordan-Heinz-Down-syndrome
or
https://tinyurl.com/bb7zzsx
I'm Just Like You
https://www.youtube.com/watch?v=g6NQ8WSowoI
High school Script to Screen class documentary on
having Down syndrome, by Samantha Westcott, 18.
Sandra Jensen's story
Scroll down to "Powerful and Deadly Negative Attitudes"
https://www.mnddc.org/news/newsitems/transplant.html
You Should Also Read:
Babies Born Early - Prematurity and Childbirth
Babies with Hydrocephalus
Children Who are Diagnosed Deaf and Blind


Related Articles
Editor's Picks Articles
Top Ten Articles
Previous Features
Site Map



Follow @DownSynAdvocacy
Tweet





Content copyright © 2021 by Pamela Wilson. All rights reserved.
This content was written by Pamela Wilson. If you wish to use this content in any manner, you need written permission. Contact Pamela Wilson for details.