Children Who are Diagnosed Deaf and Blind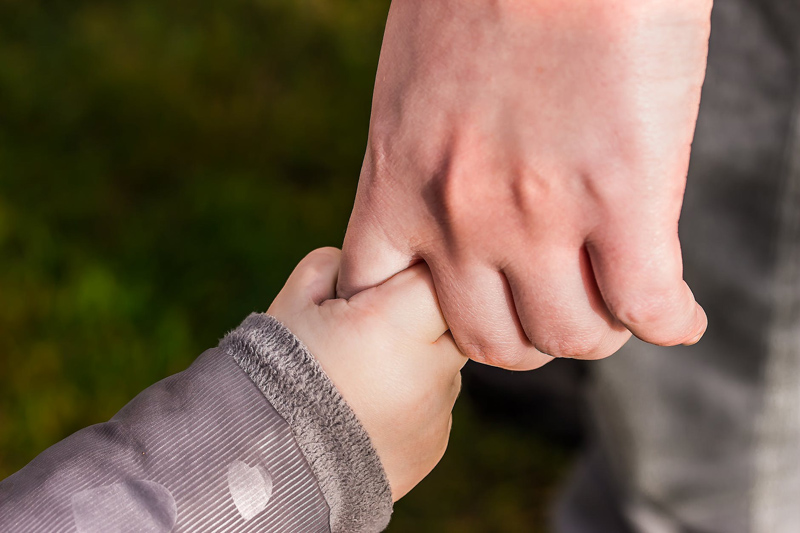 Children who are diagnosed as deaf and blind, or who have significant hearing and visual impairment, most often have parents who have grown up never knowing individuals in their community who face the same challenges as their son or daughter. It would be helpful for the whole family to meet adults who are living with similar challenges, and to hear their own stories about growing up in a hearing and sighted world. They might warn parents that although children who have this dual diagnosis may experience the world quite differently than their mainstream peers, they are capable of great accomplishments and great mischief, unimagined by families who may initially feel overwhelmed by this dual diagnosis.
Unfortunately, early diagnosis of hearing or vision loss may be missed in babies who would benefit most from immediate intervention and support. Each child may respond differently to standard therapies and options available in their community, but outcomes are also influenced by the education, training, experience, personality and ambition of support staff, medical professionals, and family members. Every community would benefit from mentors who have grown up deaf/blind, or with diminishing hearing and sight. Professionals who work with children of various age ranges may still be ignorant of the possible achievements, goals or dreams of their students because they have never met educated or gainfully employed adults.
Children, teens and adults who have the same vision and hearing loss as one another are as different and unique from one another as their mainstream peers. Personality, talents and interests vary no matter the diagnosis a child is given by medical or educational professionals. Families are more likely to invent or find accommodations for their child by learning what is most productive for their child out of the options that are available for everyone. Advances in technology and updated tools based on simple low-tech methods of communication and experiencing the world make as big a difference today as the techniques that allowed Helen Keller to explore her enormous potential.
Successful, educated and talented adults who happen to be deaf and blind, and those who have significant hearing and visual impairment, can be found in neighborhoods throughout the country. Planning a child's education and coordinating support services with specialists and therapists without considering the perspective and experience of those who are living out active and social adult lives may affect parent expectations and reduce opportunities for the child, teen, or whole family.
Some adults with the combination of vision and hearing impairment grew up with neither, or had only one condition as a child. Some individuals have a genetic condition such as Usher Syndrome, where a child may be born deaf and experience vision loss early; one or both may develop with no relation to the other. Some children are born with serious vision impairment and develop hearing loss due to illness, accident or injury.
There are several regions in the USA where individuals who are deaf and blind have built productive, satisfying and vibrant communities with others who benefit from the same resources and accommodations. These simple and practical supports allow them to live life to the fullest; providing choices to express character flaws and idiosyncrasies along with possibly great abilities and talents; developing new interests throughout their ordinary lives.
Browse at your local bookstore, public library, art store or online retailer for books like
She Touched the World: Laura Bridgman, Deaf-Blind Pioneer,
Welcoming Students Who Are Deaf-Blind into Typical Classrooms: Facilitating School Participation, Learning, and Friendship; or Words in My Hands - A Teacher, a Deaf-Blind Man, an Unforgettable Journey
Lex Grandia - On the difficulties of people who are deafblind
https://www.youtube.com/watch?v=PlaGHiwhtT8
Spanish captions:
https://www.youtube.com/watch?v=1o0fZylbbto&feature=relmfu
How do Deaf-Blind People Communicate?
https://www.aadb.org/factsheets/db_communications.html
FAQ about DeafBlindness
https://www.aadb.org/FAQ/faq_DeafBlindness.html
deafREVIEW.com Launches in Seattle
https://www.sfgate.com/cgi-bin/article.cgi?f=%2Fg%2Fa%2F2012%2F03%2F27%2Fprweb9334313.DTL
A Role for Sign Language Interpreters: Preserving the Linguistic Human Rights of Deaf People
https://www.streetleverage.com/2012/09/a-role-for-sign-language-interpreters-preserving-the-linguistic-human-rights-of-deaf-people/
Is a Cochlear Implant Right for Our Son?
https://sunshinepraises.com/2014/01/is-a-cochlear-implant-right-for-our-son.html
Disability Advocacy and Awareness
https://www.bellaonline.com/articles/art35878.asp
The Independent Airport Traveler
https://www.tsbvi.edu/Education/airport-travel%20.htm
Sun Sense and Summer Fun
https://www.tsbvi.edu/Outreach/seehear/summer97/sunsense.html
Childhood Hearing Problems
Hearing, Vision and Scoliosis Screening at School
You Should Also Read:
Children and Sign Language
Braille for Children Who Have Vision Impairments
Wearing Glasses in Early Childhood


Related Articles
Editor's Picks Articles
Top Ten Articles
Previous Features
Site Map



Follow @DownSynAdvocacy
Tweet





Content copyright © 2022 by Pamela Wilson. All rights reserved.
This content was written by Pamela Wilson. If you wish to use this content in any manner, you need written permission. Contact Pamela Wilson for details.