Top Remedy for Hot Flashes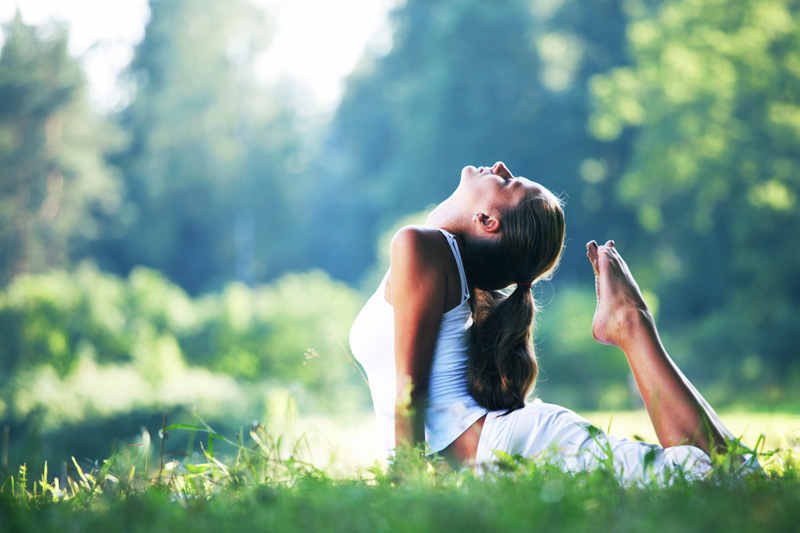 Though I'm not menopausal age yet, I've been doing some research on ways to deal with some of its symptoms. At the bequest of my mother, I decided to create a list of hot flash remedies, things to do to lessen her symptoms and possibly rid herself of hot flashes all together.

The most substantial remedy I've found has to do with food. Food is truly a healer and death dealer! That may sound grim but it's that important to make overall healthier choices within your diet. It can often be THE thing that tips life's scales in your favor. (Incidentally, I think that is why changing your diet can be one the hardest things to master.)

There are many foods that make hot flashes more prevalent and difficult to deal with. Some of them make clear sense, like spicy foods.

Spicy foods trigger your blood cells to dilate, which causes your body temperature to rise, thereby triggering a hot flash.

Refined (white) carbohydrates are another culprit, i.e. white bread, white rice, and the simple (white) sugars in candy and other sweets as well. All of these trigger sugar spikes in our blood vessels which then cause the body to overheat in response.

Caffeine is the next big bad guy. If you are a serial coffee drinker (more than one cup a day), that coffee is more than likely contributing to your hot flashes because of its stimulating effect on blood pressure and heart rate.

If you know right off the bat that you are eating a lot of any or all of these foods, cutting back and replacing will do wonders. You will be amazed at what a drastic change you see in your hot flash frequency. The added benefit is that you'll probably notice an overall change in your well-being also. These foods in excess aren't just problems for hot flashes. They can cause a multitude of issues in our body's health balance and when they are gone (or drastically reduced) our body is a lot happier.

If you do not happen to know off the top exactly what you are eating every day, an easy way to find out is to start a food journal. I actually use a program on my phone called NOOM. A simple notebook however will suffice :-). Getting an idea of what you are eating will make it that much easier to start replacing the 'not so great' things for foods that will not only NOT trigger hot flashes, but will even help prevent them from occurring at all.

Next, I'll look into what foods can prevent and reduce the frequency of hot flashes. I hope this helps you!

You Should Also Read:
Using Food to Control Acid Reflux
Red Raspberry for Menstrual Cramps
Why Good Feelings are Worth It


Related Articles
Editor's Picks Articles
Top Ten Articles
Previous Features
Site Map



Follow @etniqminerals
Tweet



Content copyright © 2022 by Leah R. Patterson. All rights reserved.
This content was written by Leah R. Patterson. If you wish to use this content in any manner, you need written permission. Contact Leah R. Patterson for details.