Surgery Waiting Rooms and Single Moms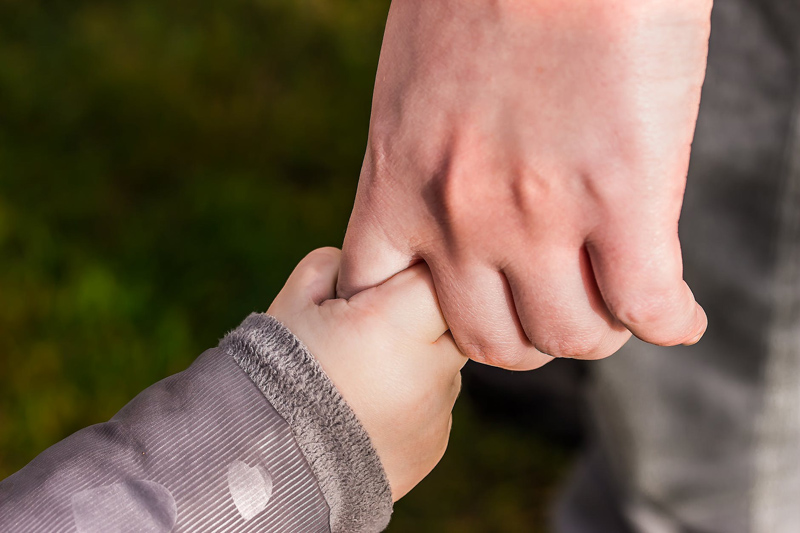 Having a child or teenager who needs surgery or hospitalization for treatment is tremendously stressful for any mother, but may be even more so for single mothers who have little or no support in their communities. Advocacy groups may be so caught up in raising awareness and funding research that they don't realize how important a service it could be to provide a circle of support for moms in temporary or chronic crisis situations.

Of course any mother can have a problem finding a friend or relative to accompany them while her son or daughter is undergoing a procedure, whether due to school and work schedules or other responsibilities. Very often it does not occur to the mother of a child with a chronic illness or other ongoing disability that she should ask for or accept support when it is offered.

Recently a young mother I met through Facebook posted a snapshot of the surgery waiting room tracking screen with patient PIN numbers showing the transition from check-in, to treatment or surgery, and then recovery. It has been a little over a year since I have stared at one of those screens but her photo brought me right back to that day. I took snapshots of the screen in our local hospital. I was so grateful for that innovation. The least bit of information connecting us to our children when we cannot be with them during medical procedures is something to hold onto while we wait.

I had been calm and encouraging as I waited with my son and spoke with the anesthesiologist in pre-op, but when the surgery staff wheeled him into the elevator I felt completely overwhelmed. Of course I pulled myself together so I did not distress the staff, and walked out to the lobby so I could stare at that screen. Everyone else waited in pairs or trios except me. It struck me that I now understood the discomfort of single diners at restaurants asking for and sitting at a table for one. It was not just that there was no one there for me, but that I was the only one there for my son.

I was determined to act like a strong and confident person would act, if only to reduce the stress on other people going through their particular hell in the surgery waiting room. I would find his number on the board, pace a bit, return to casually glance at the screen; walk away to send a text message update to friends who had no idea he was in surgery; strolled back to study the screen. Not one time could I remember and find my son's PIN number as I first walked up.

I bought something from the gift shop I found on the other side of the lobby waterwall, and then hurried back to the screen. He was still in surgery. For the extra half hour past the estimate I was told his procedure would take I stood right there within five yards of the display willing the screen to change. When it changed I could not find his PIN on the board at all. I hurried over to the information desk, where they told me he was just in the first recovery room.

They gave me a pager to let me know when he was in the second recovery room where I could stay with him. So I stood my post and stared at the screen and checked the pager five or six times a minute. I have no idea how long my time in that level of purgatory happened to be. At some point the surgeon came out and told me things that were frightening and might have been meant to be reassuring. I remember the scary parts but the rest sounded like adults talking in a Peanuts TV special. Wah wah wah. Wah wah wah wah. I might have said "You are an excellent surgeon and you did a very good job. Thank you." Or I might have just said, "Hmmmm. Mmm. Oh. Uh huh."

I don't know what other mothers do to prepare for surgery or hospital procedures that strand them in waiting rooms watching that screen. I have been packing and replenishing hospital ready bags since my son developed diabetes when he was seven. Over the years the contents have changed through experience. My son used to have a heartier level of support from individuals who were there for one or both of us. Some walked away and several relocated, and with more experience I had greater expectations of taking care of everything myself.

But when I saw that waiting room screen in a photo on another mother's Facebook wall I realized there are more events we should not withstand alone than I ever expected. In a surgery waiting room, maybe every mother is a single mom. It is so important for us to support one another and be there for every single mom, especially when there is nothing for us to do but wait. Even when nothing goes terribly wrong, the strongest and most resilient mothers should have someone standing by.
You Should Also Read:
Surgery and Children with Diabetes
Asking More from Medical Professionals
Patient Advocacy for Children in Hospitals


Related Articles
Editor's Picks Articles
Top Ten Articles
Previous Features
Site Map



Follow @DownSynAdvocacy
Tweet





Content copyright © 2021 by Pamela Wilson. All rights reserved.
This content was written by Pamela Wilson. If you wish to use this content in any manner, you need written permission. Contact Pamela Wilson for details.