Surgery and Children with Diabetes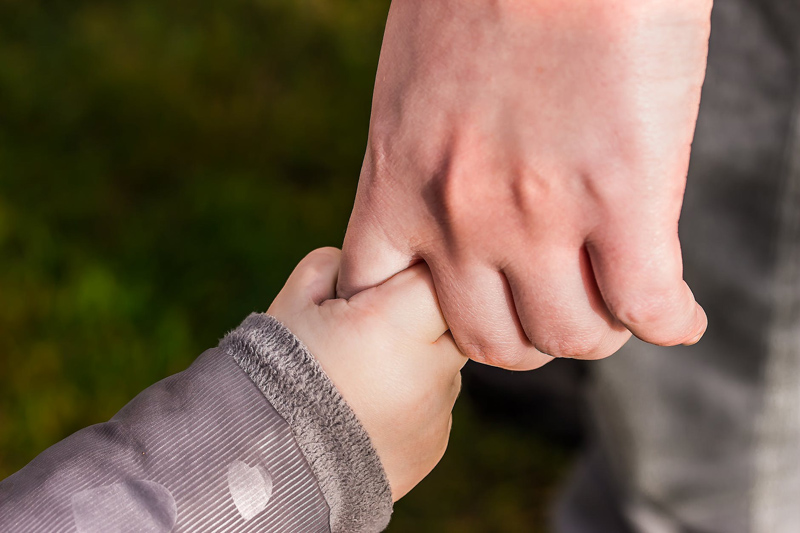 Children who have insulin dependent diabetes have special needs while hospitalized and especially during emergencies and when scheduled for surgery. Many parents keep copies of a letter from their child's pediatric endocrinologist in their child's diabetes emergency kit, in case emergency room physicians are unaware of the particulars of type one diabetes or have not been brought up to date about the relatively new insulins in use, different types of pumps, or the importance of following an individual's diabetes care plan.
For children who are scheduled for surgery, clinical guidelines have been developed by pediatric endocrinologists that inform medical professionals and reassure families concerned about their children's care.
This information has increased awareness of precautions to take before, during and after surgery to avoid immediate dangers like hypoglycemia or ketoacidosis, as well as taking into account how the side effects of pre-operative fasting, anesthesia, and that particular surgery will affect the child's diabetes and recovery.
Guidelines on monitoring and treating type one diabetes before, during and after surgery may be more intensive than well trained and highly educated medical professionals expect. Parents are an important part of the hospital team when a child is scheduled for surgery or emergency treatment. It's always a good idea to prepare in advance by collecting doctor's letters supporting best practices and individual care plans.
Connecting with other parents whose children with diabetes have needed surgery can be done through organizations like the American Diabetes Association (ADA), Juvenile Diabetes Foundation (JDF), or online resources like the Children with Diabetes community at www.ChildrenwithDiabetes.com (CWD).
Overall care can be improved by providing specific information about your child as well as what we might believe is general information, including gently informing those who are working hour-to-hour with our children, especially after shift changes. It is reassuring to meet medical professionals and other staff who have personal experience with type one diabetes in children, although we may not take anyone's expertise for granted.
Surgery for children with diabetes is most often required to save their lives or improve their quality of life, just as for their mainstream peers. Parents should surround themselves with support and encouragement and remember that they are role models for their children during stressful times. Distraction, friendship, and special care can help us as much as our sons and daughters as we bring them through their medical problems, surgery and recovery. Keeping in touch through a webpage like those offered at Caring Bridge can be helpful for extended family and friends.
Let your children know that they can be looking forward to the time that they will again feel strong and energetic, and that you will be there for them all the way. Sometimes it's difficult for a child to understand that even the longest days do pass and better days are ahead.
Browse at your local bookstore, public library or online retailer for books on
managing children's diabetes
and preparing them for a hospital stay.
Many health professionals ignorant about Diabetes care in the hospital, outpatient and inpatient surgery
https://www.youtube.com/watch?v=ed8qpMVw0Oo
Diabetic children undergoing surgery - Clinical Guidelines
https://www.ich.ucl.ac.uk/clinical_information/clinical_guidelines/cmg_guideline_00000/
Surgery management protocol helps children with diabetes prepare for surgery
(see also: Children's Hospital Boston)
https://www.ahrq.gov/research/feb06/0206RA14.htm
Parents Place at Children with Diabetes
https://www.childrenwithdiabetes.com/parents/
Items to consider for a Diabetes Emergency Kit
https://www.childrenwithdiabetes.com/d_0n_910.htm
What To Do When You Give the
Wrong Insulin Dose
https://www.childrenwithdiabetes.com/d_0n_116.htm
Caring Bridge
provides "free, personalized websites that support and connect loved ones during critical illness, treatment and recovery"
https://www.caringbridge.org
Trends and Disparities in U.S. Emergency Department Visits for Hypoglycemia, 1993–2005
https://care.diabetesjournals.org/cgi/content/abstract/31/3/511
Life and Death: Thoughts on Jahi McMath
https://kimchilatkes.com/2014/01/08/life-and-death-thoughts-on-jahi-mcmath/
Preparing for Emergencies - Children with Special Needs
https://www.bellaonline.com/articles/art50320.asp
Pain Relief for Childhood Blood Draws, Injections or IV Lines
https://www.bellaonline.com/articles/art51944.asp
Parenting Children With Health Issues
https://www.bellaonline.com/articles/art56840.asp
You Should Also Read:
Asking More from Medical Professionals
Diabetes Information for Classmates
Back to School with Diabetes


Related Articles
Editor's Picks Articles
Top Ten Articles
Previous Features
Site Map



Follow @DownSynAdvocacy
Tweet





Content copyright © 2021 by Pamela Wilson. All rights reserved.
This content was written by Pamela Wilson. If you wish to use this content in any manner, you need written permission. Contact Pamela Wilson for details.