Body-Focused Repetitive Behaviors - Skin, Cheeks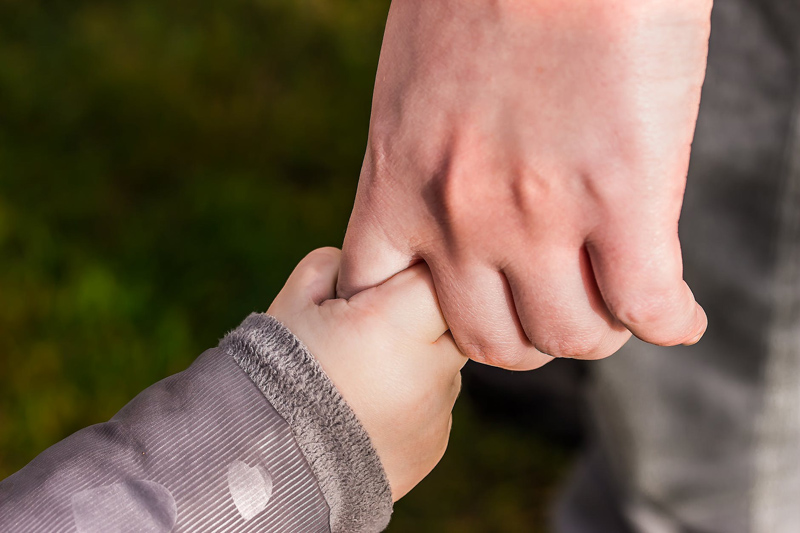 Some children and teens with developmental disabilities or sensory processing challenges are more likely to develop habits like skin-picking (Dermatillomania) and cheek biting than their mainstream peers. I became aware of these issues chatting with mothers who were concerned with the effects these habits had on their children's health and socialization.
It surprised me that these "Body-Focused Repetitive Behaviors" were as common as they are in the mainstream population, and how difficult adults found it to change what they recognize as troublesome habits. Other BFRBs like hair-pulling and nail-biting may be as common as cheek-biting and skin picking.
One doctor suggests that although these habits are destructive, they may be ways for individuals under stress to normalize the sensory imbalance caused by periods of sensory overload as well as boredom and inactivity, using their own bodies to meet a need for self-regularion; natural grooming behaviors taken to extremes. Many seem to focus on irregularities - misaligned teeth or TMJ; tenderness or a callous in the cheek; a dry skin patch or scab; a hangnail, loose cuticle or broken nail.
Mainstream adults may resort to hypnosis, cognitive-behavioral therapy; finding substitute behaviors or sensations to break the habit; or use of objects to block access to the areas most likely to be damaged. For individuals who bite the inside of their cheeks, chewing sugar-free gum as a substitute behavior, or using acrylic mouth guards to allow cheeks to heal may be temporary solutions.
Children with disabilities may find fidgets or items developed to chew or bite on to be helpful where gum is difficult or inappropriate. Redirecting habits or behaviors may be more difficult when we don't understand that a child craves an interesting sensation that is part of the habit that is unhealthy.
Reading reports from mainstream adults about the satisfaction felt in using their teeth and tongue to pull strips of skin from the insides of their cheeks made me cringe, but a child with communication challenges might understand completely without being able to tell us. Having accidentally bit my cheek on a few occasions, I remember how difficult it was to ignore the swollen area as it healed.
I also have had chapped lips and bitten off small pieces of chapped skin - painfully attached at the other end. That might be an interesting feeling for a child that develops into a habit. Many applications of lip balm may help, but some children have chronically chapped lips that are hard to ignore, too.
Reading mainstream adult reports of their challenges in stopping these behaviors, often habits developed during childhood, can help us understand how difficult it may be for children with disabilities to manage or abandon their Body-Focused Repetitive Behaviors.
Browse at your public library, local bookstore, or online retailer for items like:
Trichotillomania, Skin Picking, and Other Body-Focused Repetitive Behaviors
,
A Parent Guide to Hair Pulling Disorder: Effective Parenting Strategies for Children with Trichotillomania (Formerly "Stay Out of My Hair")
or The Super Chewnoodle https://tinyurl.com/m9lbkpc
160C Clinical Workshop: Clinical Treatment of Children and Adolescents with Trichotillomania and Other Body Focused Repetitive Behaviors; Golomb, Mouton-Odum
194C Clinical Workshop: Beating Body-Focused Repetitive Behaviors: A Two-Pronged Approach; Rego
https://www.adaa.org/resources-professionals/32nd-annual-conference/handouts
Trichotillomania Learning Center.
Skin Picking Disorder: Frequently Asked Questions
https://www.trich.org/about/skin-faqs.html
A Stimulus Regulation Model of Trichotillomania
https://www.trich.org/treatment/article-stimulus-penzel.html
Dr. Oz answers: Is chewing the inside of my cheek dangerous to my health?
(A callous forms; might get infected - try chewing gum)
https://www.sharecare.com/health/healthy-teeth-and-mouth/chewing-inside-of-cheek
Cheek Biting: Why You Bite Your Cheek and How to Stop
Thomas P. Connelly, D.D.S. on careless chewing; misalignment in your teeth/TMJ; the nervous habit
https://www.huffingtonpost.com/thomas-p-connelly-dds/cheek-biting-_b_818047.html
Mental Wellness in Adults with Down Syndrome - A Guide to Emotional and Behavioral Strengths and Challenges
Chapter 9 excerpt: THE GROOVE AND FLEXIBILITY Dennis McGuire, Ph.D. & Brian Chicoine, M.D.
https://www.woodbinehouse.com/excerpt.asp_Q_product_id_E_1-890627-65-8
You Should Also Read:
Down Syndrome and Autism Dual Diagnosis
Sensory Integration and Children
Sensory Processing Disorder in Children


Related Articles
Editor's Picks Articles
Top Ten Articles
Previous Features
Site Map



Follow @DownSynAdvocacy
Tweet





Content copyright © 2022 by Pamela Wilson. All rights reserved.
This content was written by Pamela Wilson. If you wish to use this content in any manner, you need written permission. Contact Pamela Wilson for details.