Sensory Processing Disorder in Children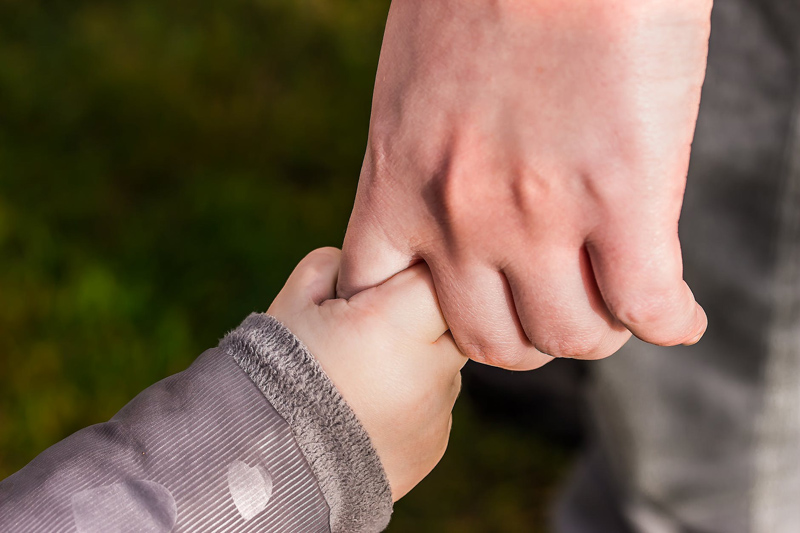 When a consulting pediatric neurologist presented information on sensory integration dysfunction to our local parent group, he briefly touched on the topic of sensory defensiveness. He explained that although most children go through periods of sensory defensiveness due to neurological immaturity in normal development, some of our young children who have developmental disabilities or other diagnoses can have long term problems due to the condition.
Those who have complex issues with sensory integration while moving through and interacting with the world may be diagnosed with sensory processing disorder. Most people can not imagine the way a young person with SPD experiences the world, and most children do not have the capacity to understand or describe it.
Physical therapists and occupational therapists who have sensory integration training can be helpful in getting children and their families through difficult times due to sensory defensiveness and the behavior problems that result from it. Therapeutic horseback riding, simple park swings or therapy hammocks, and what is sometimes called vestibular stimulation, can be soothing for certain children.
Just as each child may have a different sort sensory defensiveness, or a different experiences or sensations that cause them discomfort, there is no 'one size fits all' response that soothes everyone. Some activities a therapist might suggest that comforts one child might result in a new aversion in the next.
Sometimes children who are otherwise charming, alert and attentive develop behaviors that seem unexplainable. They may have little quirks about certain foods, sounds, clothing, grooming, or even the weather.
A young girl may experience an unusual aversion to fried chicken due to texture issues; an active little boy might feel miserable in the wind. To say that either child with sensory issues is merely uncomfortable is quite an understatement, considering what they probably communicate through their particular reactions and behaviors. Some children have meltdowns, some shutdown, and others way distract themselves in dangerous or painful ways.
I remember my mom carefully cutting out the tags from my clothes as a cmild, and how good it felt when I was no longer made uncomfortable by them. Removing an unbearable irritant is the best way to reduce a child's sensitivity to it.
Like many children, sensitivity to my particular discomfort diminished relatively quickly during childhood.
I also remember laughing when my mother asked if I wanted her to cut a tag out of a party dress when I was in high school - and then wishing she had done so when it became uncomfortable later that evening. Her thoughtfulness gave me permission to be a kinder mother to my children. Sometimes we get bad advice and forget to listen to our own best instincts, and may not be as considerate of our children as they need us to be. My mom removing the distracting obstacle of clothing tags freed up my focus for play, learning, and friendship.
One of the best resources for families and professionals to learn about sensory issues that distress young children and children with disabilities can be found in the Winter 2005
Disability Solutions
newsletter. If a child who is dear to you has difficulties that you find hard to understand, you may recognize him or her in that issue.
Our children deserve our kindness and all our best instincts to help them grow up to be who they are meant to be. It is important to find role models, mentors and friends who inform and support us along the way.
Browse at your local bookstore, public library or online retailer for books about
Sensory Processing Disorder, like
The Everything Parent's Guide To Sensory Integration Disorder
Autism Spectrum Disorder And Sensory Integration - A Closer Look
https://www.autismunited.org/blog/autism-spectrum-disorder-and-sensory-integration-801062.html
Older Children, Teens and Adults Benefit from Sensory Integration Therapy PDF
https://www.ateachabout.com/pdf/NotTooOldforSensoryIntegration.pdf
Disability Solutions Newsletter - Joan Medlen, editor
Positive Behavior Support
https://www.kennedykrieger.org/patient-care/outpatient-programs/disability_solutions_articles
Washington Post Online Chat Archives Friday, Aug. 18, 2006
Understanding Your Child's Learning Style
by Dr. Brock Eide, M.D., and Dr. Fernette Eide, M.D., Founders of Neurolearning Clinic
Events, Appearances and Presentations
by Dr. Brock Eide, M.D., and Dr. Fernette Eide, M.D.
https://mislabeledchild.com
You Should Also Read:
Raising a Sensory Smart Child - Book Review
Sensory Integration and Children
Feeding Therapy for Children


Related Articles
Editor's Picks Articles
Top Ten Articles
Previous Features
Site Map



Follow @DownSynAdvocacy
Tweet





Content copyright © 2022 by Pamela Wilson. All rights reserved.
This content was written by Pamela Wilson. If you wish to use this content in any manner, you need written permission. Contact Pamela Wilson for details.