Incessantly Crying Babies: Colic and Purple Crying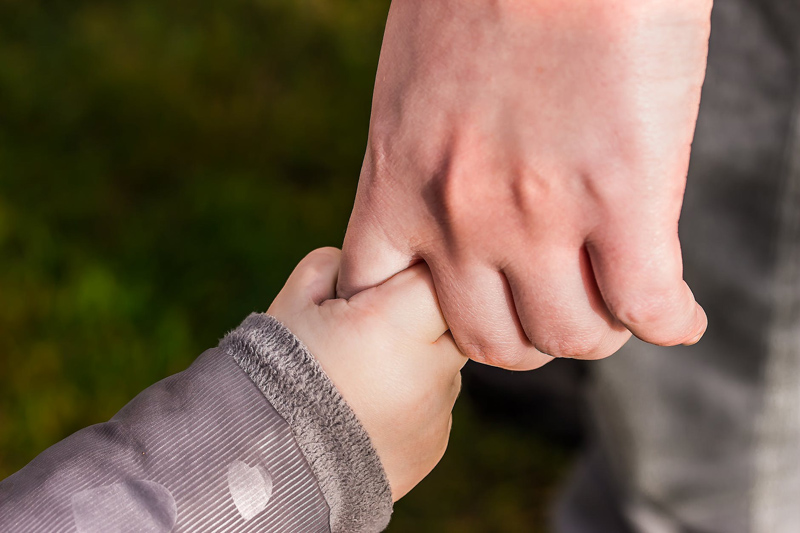 Babies are delightfully greedy, needy and self-centered and do not arrive with even a basic understanding of good manners. They have one way to communicate hunger and any other physical or emotional discomfort they feel. Infants who cry longer and louder without stopping, or who are restless and fussy at night, are usually in a stage when they can not self-soothe.
They rely on weary parents who have tried everything they can find to help their baby calm down, without knowing that there are concerned adults nearby who want them to feel safe, comfortable and satisfied. It is not just the noise and disruption of our baby's crying that is distressing - loving parents often identify so closely with their child's distress that instead of providing calm and reassurance, their distress is reflected back to them. Pediatricians and other child experts may dismiss the interludes as 'colic' or urge parents to 'wait it out' without providing clear information.
It can be both frustrating and shocking when periods of crying increase in the first months of a baby's life, because in most other situations, situations improve with good parenting. Most newborns and young babies experience this period due to natural development, when they are completely dependent on others to meet their basic needs and can provide little positive incentive to continue except the love and connection we feel for them. By tending to them carefully around the clock, we teach them that their needs will be met, and free their minds to focus on interacting with and learning about their new world.
Even in the best possible circumstances, one or both parents can feel overwhelmed by a baby during periods of incessant crying, sometimes called the 'period of purple crying', that is a natural period of development in each young life. It is critical that information is shared during pregnancy and through a child's first half-year to provide support for parents and other caregivers, information on strategies to manage these trying times, and to reduce terrible incidents of shaken baby syndrome.
Babies diagnosed with developmental or physical disabilities or chronic health conditions may have a slightly higher incidence, or longer lasting periods of inconsolable or incessant crying, but more often than not these naturally occurring episodes are mistakenly attributed to the diagnosis. This can be more dangerous for infants with special needs because the fussiness or screaming carries and extra load of stress with a diagnosis. Parents need to be aware and be reminded that this is a stage that babies go through during that first year, often a result of the tremendous intellectual and physical growth children develop at this time. Their cries, and our responses, may be more intellectually stimulating than any gadget, toy or therapy ever developed.
Browse at your public library, local bookstore, or online retailer for information like:
The Period Of Purple Crying DVD
or
Colic Solved: The Essential Guide to Infant Reflux and the Care of Your Crying, Difficult-to- Soothe Baby
The Period of Purple Crying - What is it?
https://purplecrying.info/what-is-the-period-of-purple-crying.php
What Do We Know About Infant Sleep Problems?
https://purplecrying.info/sleeping.php
Information for Fathers
https://purplecrying.info/information-for-dads.php
Moody Kids: How to Respond to Pouting, Whining and Sulking
https://www.empoweringparents.com/child-pouting-sulking-and-whining.php
Newborns Sleeping Through the Night: A DANGEROUS Myth
https://www.youtube.com/watch?v=e2PfSaHwSco&feature=share
You Should Also Read:
Car Travel Meltdowns - Babies and Toddlers
Encouraging Fussy Babies and Sensitive Toddlers
Teaching Babies to Self Soothe When Crying


Related Articles
Editor's Picks Articles
Top Ten Articles
Previous Features
Site Map



Follow @DownSynAdvocacy
Tweet





Content copyright © 2021 by Pamela Wilson. All rights reserved.
This content was written by Pamela Wilson. If you wish to use this content in any manner, you need written permission. Contact Pamela Wilson for details.