Teaching Babies to Self Soothe When Crying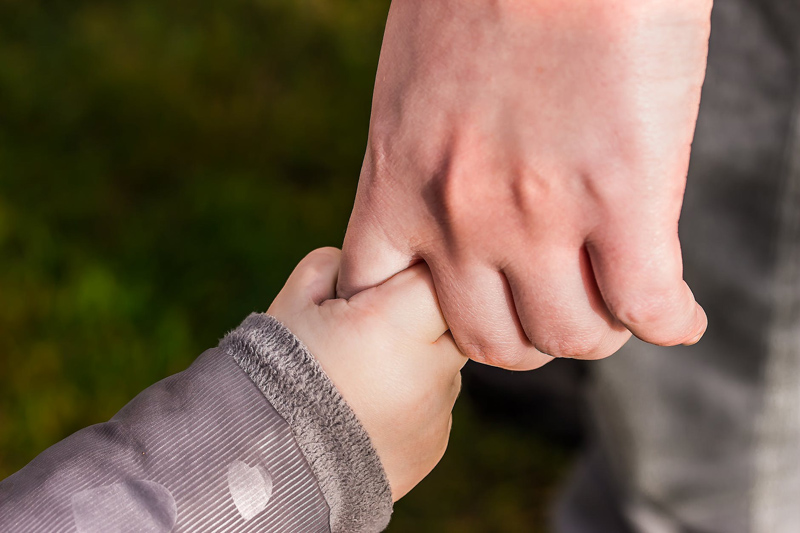 Most babies late to learn 'self-soothing' are not developmentally ready to take on that responsibility. Trying to teach an infant to self-soothe without being aware of what might be causing them physical discomfort or other distress is counterproductive to raising a resilient child. All human beings start out as babies. In the early days of parenting a newborn, many of us are taken by surprise by the frequency and intensity with which our babies let us know they need care and comfort.
Babies without a disability or diagnosis are expected to respond to our attention to their needs, even though some are naturally fussier or higher maintenance than their mainstream peers. When a certain amount of time passes, family, friends or parents themselves expect babies to be quieter, less demanding, and in general more convenient than they happen to be in their first few weeks of life. Babies have obvious variability in sensory awareness and sensitivity to pain or discomfort. While we all care about helping babies learn to soothe themselves, the concept of teaching them how to do it in a schedule more convenient for adults falls very heavily on infants with disabilities.
There is a great deal of expert opinion on how soon most babies will learn to 'self-soothe' when they are falling asleep. Parents who are sometimes desperate to return to a more normal sleep schedule themselves are vulnerable to second hand advice from others who are experts only by virtue of their experience with their own child or children, and especially published experts who have written books, articles or blogs about family issues. However, it is likely that no one is more expert about your child than you, especially if your baby was diagnosed at birth with an injury, developmental disability, or chronic health condition.
I tried to let my firstborn cry for three minutes before picking her up - advice from the most fashionable experts at the time. They recommended using a timepiece, so I tried it for several days, and never made it to 30 seconds. I mentioned my limited success to a wonderful La Leche League leader who shared with me that while she was recovering from an accident, she was unable to move or communicate for months. She said she could never forget how miserable she felt when she had to wait 'just a few minutes' for someone to tend to her. She told me never to apologize for picking up a crying baby; that it is their only way to communicate and also the way they learn that they have a place in the world. It is as if they are inventing the scientific principle of cause and effect.
If we pick our babies and they stop crying that is a blessing. It is amazingly distressing to care for a freshly diapered and fed newborn who can't stop crying when he or she is picked up, Of course they are always susceptible to the pain of gas, whether they need an old-fashioned gentle pat for burping or have intestinal distress. The La Leche League leader suggested gently pushing our babies' knees up to their tummies and then pulling their legs down a few times to help ease the gas out. Picking up an uncomfortable baby can help by changing positions, feeling the warmth of being held, and being physically distracted from their discomfort to ease the pain. Most newborns seem to enjoy being firmly wrapped in a light blanket in their first weeks.
Our LLL leader suggested completely undressing and redressing fussy babies because sometimes a thread can be caught between their toes, there can be a rough place in a seam, or something else may be unbearably uncomfortable that doesn't register with adults. Sometimes having 'growth spurts' can be causes discomfort. Some parents report that their fussy babies are comforted by the vibrations of riding in their carseat on short drives or by putting their carseat on a clothes dryer. Others quiet when they are carried outdoors.
Babies with disabilities are vulnerable to the same expert opinion on helping them 'self-soothe' by a certain age or stage. Some medical professionals and early intervention staff and therapists may assign a young baby a goal that is not realistic for their mainstream peers. They may also err in the opposite direction, with low expectations of some children to feel pain or express distress.
When my son was born, the books said that babies with Down syndrome sleep a lot and do not cry, so they had to be woken up every four hours to nurse. I set my alarm for weeks but he had never read that book and woke up at full volume every three hours. Of course he had an imperious big sister looking out for him, too - woe to me if it took a minute extra for me to make it to his crib. I had to be pretty quick with my answers if he was crying but not hungry, wet, or sick.
When he was a few weeks old, we attended a holiday party at the local early intervention center, and I brought him in to the changing room where staff were caring for older babies who were already enrolled. The person next to me assumed I was also staff and said something like "Those babies are not supposed to feel anything, but they seem more sensitive about wet diapers than regular kids." I immediately pictured babies in institutions who cried but were not tended to, who learned that there was no response to their distress, so they stopped trying. I had not rushed my daughter with 'self-soothing' and I certainly did not plan to 'teach' that to my son.
No two babies are alike, but some things I learned with my daughter worked with my son. Eventually they both moved along to 'self-soothing' when I would roll them into a new position and just leave my hand on him or her for warmth. Both seemed to like that better at a certain point than being woken up by me picking them up as as they were falling asleep fussily. Sometimes I would check on one or the other when hearing a noise and find one laughing in their sleep. I really wished I had ESP then.
Browse at your public library, local bookstore or online retailer for books like
Harvey Karp Happiest Baby
or
Bringing Up Bébé: One American Mother Discovers the Wisdom of French Parenting
Sleep Training: A Review of Research
https://www.drmomma.org/2009/12/sleep-training-review-of-research.html
Self Settling – What Really Happens When You Teach a Baby to Self Soothe to Sleep
https://sarahockwell-smith.com/2014/06/30/self-settling-what-really-happens-when-you-teach-a-baby-to-self-soothe-to-sleep/
Newborns Sleeping Through the Night: A DANGEROUS Myth
https://www.youtube.com/watch?v=e2PfSaHwSco&feature=share
Pinky McKay - Hush a Bye Baby – soothing the crying baby without 'crying it out'
https://www.imothering.com/talks/talks
Who the Heck First Thought Up the Cry it Out Approach? - Mothering
https://www.mothering.com/articles/who-the-heck-first-thought-up-the-cry-it-out-approach/
Who the Heck First Thought Up the Cry it Out Approach? PART II: Dr. Richard Ferber
https://www.mothering.com/articles/who-the-heck-first-thought-up-the-cry-it-out-approach-part-ii-dr-richard-ferber/
Learning to Self-Soothe and Surrender
https://www.onbeing.org/blog/learning-to-self-soothe-and-surrender/6775
Washington Post: How French Parents Are Superior
While Americans fret over modern parenthood, the French are raising happy, well-behaved children without all the anxiety. Pamela Druckerman on the Gallic secrets for avoiding
tantrums, teaching patience and saying 'non' with authority.
https://tinyurl.com/8xtyd6j
You Should Also Read:
Soothing Children's Fears
Pain Management for Children with Disabilities
Sleep Disorders and Children with Special Needs


Related Articles
Editor's Picks Articles
Top Ten Articles
Previous Features
Site Map



Follow @DownSynAdvocacy
Tweet





Content copyright © 2022 by Pamela Wilson. All rights reserved.
This content was written by Pamela Wilson. If you wish to use this content in any manner, you need written permission. Contact Pamela Wilson for details.