Christmas Miracle Without Money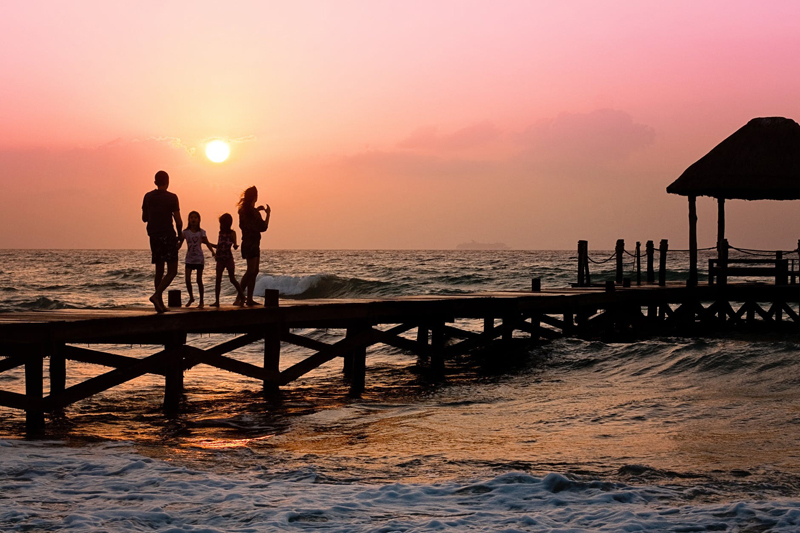 Christmas is coming again! I know you see it, smell it too, and hear the noisy jingling, tasting snow and candy and anticipation. We Latter-day Saints unite with other Christians around the world to anxiously approach December 25, marking the year's final month with celebration, singing, cocoa, and cuddles. We tear up several times through December as we tell each other the Christmas Story, and recall our Savior's life and sacrifice. We know He wasn't really born in December, but we embrace the tradition of designating that special day—this special month—to celebrate this solemn miracle birth. We cry in joy together and wrap our families in familiar traditions, anticipating.
I also know that many of us cry in sorrow throughout this breathless holiday month. Some fight despair or depression, succumbing to stress that creeps into the pure joy of the occasion. There are many reasons for "holiday blues," (what a benign, almost charming term for such deep sorrow.) The holidays remind some of us of loved ones we have lost. Sometimes we struggle with strained relationships with our extended families as so much emphasis on a perfect and harmonious family celebration surrounds us. Not a few of us are deeply lonely, wishing we had a group or a person to celebrate with. And sometimes we find ourselves feeling helpless, sorrowing because we long to share the traditions and memories we have of Christmas with our own children, wanting so much to wrap them tight in good cheer and cozy security, revealing Christmas morning magic under the tree. When we don't have the means to provide them any tangible gift, contrasted with their friends whose stockings overflow, we weep—a little, or a lot—and struggle for solace.
It is those of you in this last situation I feel a strong need to address. I have been in this position more than once. I know how you feel, and I am so sorry you are feeling it. We know, of course we know, with our whole hearts, that the gifts aren't the point. We know that remembering and honoring Jesus is what matters--opening our children's eyes and minds to a belief in Him, encouraging their testimonies. Even so, it is hard to explain to a child that he really doesn't need anything on Christmas morning. It gets even harder when we face the loss of Santa.
Not every family welcomes St. Nick into their homes; many families choose to celebrate Christmas without him, and still have warm and exciting family Christmases. I've felt a little desperate at times, and wondered myself if maybe I should never have whispered his name to my little ones in the first place. I did, though. Santa was one of the things I most looked forward to about becoming a mom. Santa, the embodiment of everything loving, good and benign in the universe--evidence to the small and believing among us that we are not all floating about in some basically hostile environment. Santa, if he's allowed to, will serve the Savior, personifying love, service, generosity and joy. Those of us who have made the decision to bring him to life for a few precious years may find ourselves in a true bind some Christmas when circumstances have made any gift purchased from a store impossible.
The children whose parents are in this jam almost certainly have some awareness of the family's financial struggles. They probably know the phrase "we can't afford it right now" very well. But how on earth do we explain that Santa, whose resources are well-known to be inexhaustible, can't bring them anything, when clearly he has the means to fill other children's stockings? I have felt this ache, knowing that once Santa is lost, he cannot be regained. In the same way that once a child has experienced hunger that goes unsatisfied overnight, she can never again not know that food doesn't automatically appear simply because she needs it. In the midst of all the circumstances that lead to these kinds of temporal struggles, we parents long to shield our children, to allow them to hold on to the sense of security and unquestioning awareness that parents can do everything, needs will always be met, and magic is carried by the sounds of jingle bells and twinkle lights.
I know this longing, and this sorrow. I wish I had a solution to offer that included some generous benefactor showing up at the last moment to leave bags of gifts on your doorstep. Should such a thing happen you'd certainly have to acknowledge it as what's known in warm-fuzzy TV movies in December as a CHRISTMAS MIRACLE. And I truly hope you do experience something along those lines. Whether or not this type of miracle occurs, however, the true miracle of Christmas can and will happen, if we allow it. If we seek it. No, if we seek Him.
It comes down to this: Jesus' whole mission was love. He came into this world through the humblest circumstances, to live a quiet and ordinary life until His final few years. He taught and served, and succored, giving freely, seeking neither power nor glory. What we celebrate by baking cookies and giving fancily-wrapped toys is the birth of one who has the capacity to give gifts beyond measure, unreservedly and without price. The miracle did not end with His birth in that stable. During His life of service He performed wonders, seemingly without tiring. The miracle did not end after the loaves and fishes were multiplied on that hillside. He went on to suffer all pain in Gethsemane, that He might save us, that we might not suffer. The miracle did not end in that garden. Nor did it end on that cruel cross when He finally gave up His mortal life. He went on to rise again, to ascend to The Father, and no, the miracle did NOT end with that empty tomb.
The miracle continues, as He continues to serve selflessly, tirelessly, and please don't forget—perfectly. He knows your children better than you do. He knows your pain, and I promise you—He cries each tear with you. He knows what you long to provide your little ones with, and amazingly, He loves each of them every bit as much as He loves you. This is a burden you must cast upon Him and allow Him to carry. Fear not, His burden is light. It will be ok.
Try these things:
Pray to Father, expressing gratitude for all you have, and sharing your sorrows, fears, and hopes for your children's experience this Christmas. Tell Him that while you know the gifts aren't what really matters, it feels like your heart is breaking when your little ones talk about what they'd like to get, or ask to sit on Santa's lap, and you know you cannot buy them anything. Ask Him to direct you in your holiday preparations. Ask for inspiration about what to say to them, how to teach them. He knows which words, activities, and available resources will best reach them. Allow the angel of His presence to cover and save you, succumbing to His peace, and move forward through December with purpose.



Make clear to your children that Jesus is the center of your family's celebration, and that this celebration is one of joy. If possible, allow each of them to choose a postcard-sized picture of Him, one that speaks specifically to the child in question. I have been fascinated over the years to see which image each of my sons chooses, and how they change from year to year. Every evening during family prayers have the children hold their pictures as you discuss some aspect of The Savior's life and mission. Emphasize His love, and brainstorm ways you as a family might follow His example.



In planning your family activities, look for opportunities to draw parallels between your family's life and the Savior's. Look for ways to serve, to provide for the needs of others, and to share. Express your gratitude aloud, often, and undertake each activity, however simple, with joy. Model this for your family, focusing on each and every thing you have and are able to do rather than what you lack. This opening of your heart and mind will allow the Spirit to communicate with you.



Choose a service project as a family, and allow the children to participate in the planning and execution. (Writing to missionaries or deployed military personnel is an inexpensive option.)



Search online for suggestions of DIY crafts, Christmas on a budget, Home made whatever, and make a list of doable projects. Search for local events and resources you might take advantage of to add to your celebration. Having asked Father for help, do all you can to seek out what is available and possible in your area.



Scour attic, basement, garage, and closets for anything you might use for a DIY craft with the kids. Allowing them make gifts for one another, even if they are simple salt dough ornaments, will also allow them to experience the fun and sweetness of the gifting conspiracy. Using what you have to make decorations for your home, even if you cannot afford a tree, shows joy and optimism, and will help create a special atmosphere.



During your supply search, scrounge up any odds and ends you might put together to use as gifts for the kids. Brand new superhero costumes you bought for a buck apiece the day after Halloween, handmade coloring books put together from pages you print online, the action figures you bought on clearance last year knowing there'd be a birthday party sometime that one of your little ones would be invited to. You might be amazed at what you actually come up with (unless you are one of those super-organized and clutter-free oddballs, in which case I say way to go!)



Make a list of your family's Christmas traditions and brainstorm ways of altering and honoring those that cost money. If you usually attend a local light show that charges admission, research the best neighborhood light displays in your area to drive through instead. If you usually buy each family member a special ornament, make them together this year. If you feel it is possible to do so without burdening them with your financial concerns, consider including the kiddoes in this process, allowing the family to act as a team to help shape and own this Christmas.



Increase your personal prayer and scripture study, not neglecting a single night. As you have asked for guidance, keep your mind and heart open, and act on whatever whisperings or inspiration He gives you. Trust Him. Lean on Him--He's got this, and you.
I know it is hard when you don't have the ability to buy a single thing for the ones you love more than anything else on earth. I hope my bullet points don't sound too overbearing or eye-rollingly naive. These steps have been my strategies for holiday survival. Some Christmases they are the only way I can get through December without breaking down. Good tidings of great joy. Comfort. Peace. Stillness. Wondering Awe. I need these for my family. I need to share with them this Christmas truth, this Christmas Miracle-- even more than Christmas Magic.
Maybe Toys for Tots will come through for you and provide at least something for your babies. Maybe Santa himself will choose your family to bless with a bag full of unexpected material gifts. I cannot promise what form your Christmas Miracle will take, or what your family Christmas will look like if you follow my suggestion and give this burden—no--
cast
this burden on the Lord. I do promise that this is a prayer that will be answered. I promise that your pleading for your children's hearts and minds, coupled with your diligence in seeking and following His specific guidance for your family
will
result in the sense of peace, grace, and wonder that honoring Our Savior inevitably brings, and, yes, Virgina, He
will
provide you with your own Christmas miracle—the exact one best suited for your family.
When every item carried by Sears, Wal-mart, and Deseret Book is beyond your reach, reach instead for the warmth of a stable, the light of a star. Feel the awe of a few shepherds, the wonder of a brand new mother, the birth of the one whose love is perfect, who will not leave you comfortless, and remember, please do remember--the Miracle is happening even still.
MERRY CHRISTMAS!
You Should Also Read:
Christmas Ornaments Tell Our Family's Story
Reflections On The Savior


Related Articles
Editor's Picks Articles
Top Ten Articles
Previous Features
Site Map





Content copyright © 2022 by Jamie Rose. All rights reserved.
This content was written by Jamie Rose. If you wish to use this content in any manner, you need written permission. Contact Jamie Rose for details.