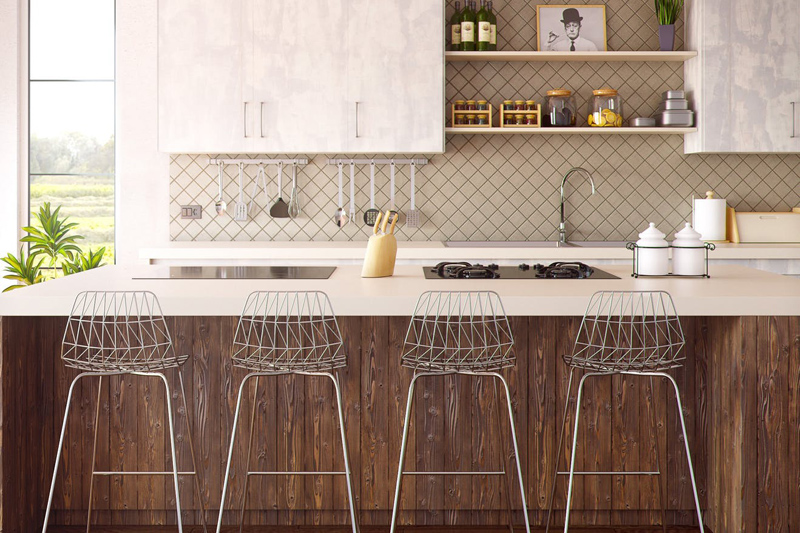 Index of Home Cooking Articles -
Links to previous Home Cooking articles.
Recipe Index -
An index of recipes from previous Home Cooking articles.
Home Cooking E-Books
Order a kabob recipes ebook, a crockpot recipes ebook or a dog treats recipe ebook.
Home Cooking E-Cards
Send a birthday greeting, email invitations to a party, send a holiday greeting or just say Hi...
with Home Cooking postcards!
Food in the News -
Get the lastest recalls and up-to-date news about food safety and food companies.
A Dictionary of Cooking Terms for the Home Cook
Descriptions and definitions of ingredients, equipment and techniques commonly used in recipes.
An Herb & Spice Chart
A Guide to Herbs and Spices for the Home Cook
Weights & Measures for Recipes -
Measuring correctly, can make a big difference the way a recipe turns out. Use these charts to help increase or decrease the size of a recipe.
English/Metric Conversions
Instantly convert centigrade to fahrenheit. Convert measurements in recipes from English to Metric or Metric to English
How Much? How Many?
How many crackers in the crust? How many bananas in the cake? Will one box of brown sugar be enough?
Emergency Substitutions -
When you´re out of an ingredient you need for a recipe, you might have other ingredients on hand that you can use as a substitute.

Successful Home Canning
An easy to follow guide with the basics you need to know for successful home cannning.

Grilling Times -
A chart of suggested grilling times for the most popular cuts of beef, pork and chicken.

Beef & Pork Roasting Charts -
A chart of suggested roasting times for the most popular cuts of beef, pork and ham.

Turkey Thawing & Roasting Charts

The Home Cooking Cookbook Corner -
Shop online for cookbooks... From the basics to regional and world cusine, you'll find them all here. Cookbooks make great gifts!

The Home Cooking Corner -
Find bargains on cookware, bakeware, and other kitchen essentials online. Check all the fun shopping links!!!

Recipe Index


Appetizer Recipes
assorted appetizers
dips & spreads, wings


Beverage Recipes
fruit drinks, ice teas
hot drinks, party beverages


Bread Recipes
quick breads, yeast breads
dinner rolls, muffin, biscuits


Breakfast Recipes
eggs, omelettes, quiche
pancakes, waffles, French toast


Cake & Frosting Recipes
cheesecake, layer cake, cupakes
coffee & pound cake, frostings


Candy, Nuts & Snack Recipes
caramels, fudge, chocolates
roasted nuts, popcorn


Cookie Recipes
roll-outs, drop & pressed cookies
brownies & bar cookies


Dessert Recipes
pudding & jello, crisps & cobblers
ice cream & other frozen desserts


Fish & Seafood Recipes
crab cakes, shrimp, scallops
other assorted seafood


Home Canning Recipes
jams, pickles, relish
applesauce, apple butter


Kabobs Recipes
beef, pork, chicken, seafood
fruit & veggie kabobs


Kitchen Gift & Craft Recipes
gift in a jar mixes
craft doughs, play dough


Meat Recipes
beef, pork, ham, veal, lamb
meatballs, meatloaf, venison


One-Dish Meal Recipes
casseroles & skillet meals
crockpot & slow cooker meals


Pet Treat Recipes
biscuits, training treats
birthday cake


Pie Recipes
basic pie crusts, crumb crusts
fruit pies, cream pies, pecan pies


Poultry Recipes
chicken, turkey
cornish hens, duckling


Salad Recipes
green salads and salad dressings
potato & pasta salad, fruit salads


Sandwich Recipes
cold or hot, burgers, barbecues
party subs, Coney Island hot dogs


Sauce,Topping & Stuffing Recipes
dippinng & cooking sauces, salsa
turkey stuffings, fry batters


Side Dish Recipes
potatoes, other vegetables
fritters, fruit, rice recipes


Smoothies Recipes
strawberry, cherry, banana
grape, melon, mixed fruit


Soup, Stew & Chowder Recipes
chicken soup, beef stew
clam chowder and more


Holiday Recipes
Home Cooking articles
with holiday recipes



You Should Also Read:My new Ebook - United Tastes - .99 cents only for a limited time. Grab your copy now!Visit my American Regional site for tasty recipes!

Related ArticlesEditor's Picks ArticlesTop Ten ArticlesPrevious FeaturesSite Map

Content copyright © 2022 by Sandy Moyer. All rights reserved.

This content was written by Sandy Moyer. If you wish to use this content in any manner, you need written permission.

Contact Allyson Elizabeth D´Angelo for details.