Bad Mother by Ayelet Waldman Review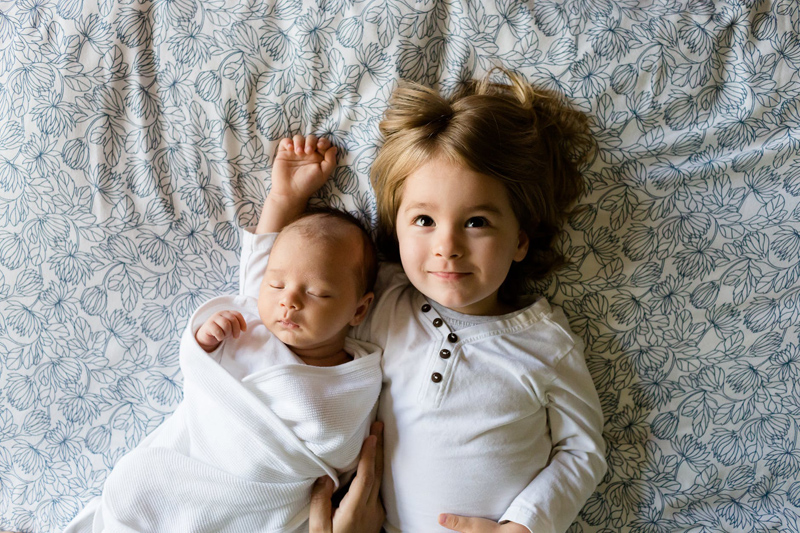 In Bad Mother, Ayelet Waldman has written an excellent exploration of the many ways in which mothers abuse themselves with stress over being a "good mother." Her contention is that "good motherhood" these days is a myth, an impossible image of perfection out of touch with the reality of everyday struggles with life and with our children.

Waldman highlights the many ways in which society, family and most ourselves put incredible pressure on mothers. I found her writing to be incredibly accessible and straightforward, and at the same time smart and thoughtful and funny – quite impressive.

The demographic for this book is definitely 30 and 40-somethings (there is a whole chapter of the effects of growing up under the "shadow" of Free to Be…You and Me). Waldman is addressing the children of a generation of working mothers, struggling with the tension of putting our own selves first, our children first, or trying to find the happy medium. She is speaking to mothers who grew up with the expectation of gender equality in income earning, housework and parenting all and struggling with a reality that is not always reflective of that teaching. She speaks to mothers on all sides of the decision to work outside the home, stay home with the kids, work from home, or some combination.

What I found surprising about this book is that even in areas where she and I differ, I can absolutely see and respect her perspective. The lactivists promoting breastfeeding, the "cult" of attachment parenting and the healthy and organic food movement are all groups in which I would place myself and which Waldman calls to task for villianizing mothers who differ. While I feel strongly about this issues, I would also absolutely agree with her observation (see my article on the BellaOnline Breastfeeding site, linked below, entitled "Are Breastfeeders Better Mothers?").

The breadth of the sort of "bad mother" possibilities she discovers are also interesting. There are the ones you'd expect -- the more obvious early childhood decisions – breast vs. bottle, attachment parenting, approach to school and homework, discipline in public and working or staying home. But she also explores modern motherhood and how we are affected and judged (from without and within) by such things as internet support groups and bad parenting in the media (for example, when Brittany Spears was photographed driving with her baby on her lap).

She addresses some of the most frightening aspects of motherhood -- the decisions and choices that keep us up nights – dealing with discussing sex and our own sexual histories with children, choosing to medicate or not for illnesses like ADHD, fighting with our spouse, deciding if and when to have more children, how relationships with in-laws impact our kids, when our own principles should be shelved so our kids can "fit in" and how we address race and homosexuality.

The two most heart wrenching discussions are about possibly the hardest "failings" a mother can face. Waldman shares her terror that she may discover in one of her children the genetic predisposition towards bipolar disorder that she inherited. And, maybe the hardest "bad mother" trespass from which to recover, the guilt over choosing to terminate a pregnancy for genetic disorder.

I found this book to be honest and true. It is not at all the "why can't we all just get along" plea I was expecting when I picked it up, but a challenging examination of what is means to be a "good mother" and the many ways we can "fail" in that aim despite our best intentions. Ultimately, we are only human, with human failings of our own and those who failed us (including, no doubt, our equally imperfect mothers) – and no matter how hard we try, our children will eventually find us out. And if that makes us bad mothers, then we will have to learn to live with that.

I would recommend this book to every mother out there today, with one caveat. This book is unapologetically liberal. The author is a Berkeley resident, pro-choice, pro-gay marriage, feminist, and I am assuming, Obama fan (she calls one chapter The Audacity of Hope!). While I found her able to look compellingly at both sides of an issue, especially abortion, if the liberal views on these issue upset you, you may not be able to get past Waldman's straightforward views on these topics to even get to the mothering angle.

I was delighted to find this book, and will be recommending it to the many other mothers I know who beat themselves up daily. If that's you too… check it out.



You Should Also Read:
Are Breastfeeders Better Mothers?
Confessions of a Judgmental Mother
When Did I Get Like This by Amy Wilson – Review


Related Articles
Editor's Picks Articles
Top Ten Articles
Previous Features
Site Map



Follow @bellanicki
Tweet





Content copyright © 2023 by Nicki Heskin. All rights reserved.
This content was written by Nicki Heskin. If you wish to use this content in any manner, you need written permission. Contact Nicki Heskin for details.