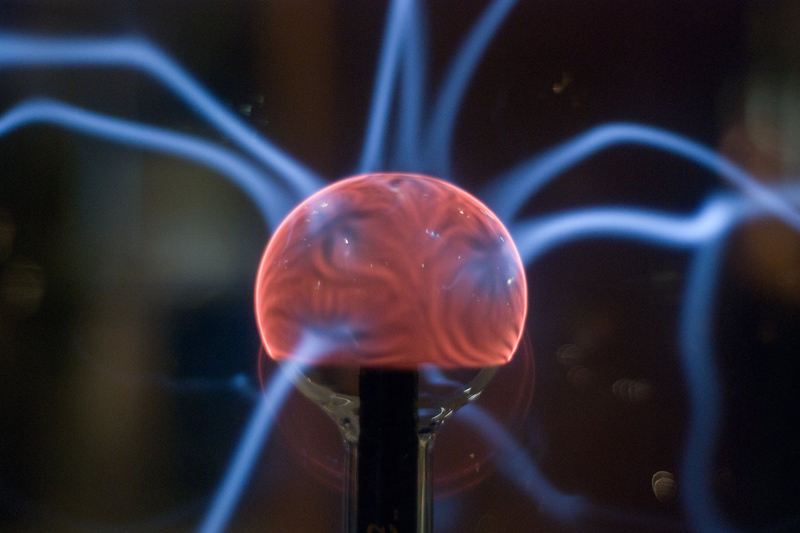 We've always had a soft spot in our hearts for the kind of SciFi TV that "Buck Rogers in the 25th Century" represents—cheesy, spandex-inspired, '70s-style adventure. Remember the episode where the entertainment at a formal awards ceremony was a group of people roller-discoing with lighted skates and hoses? Or the one where Wilma's (Erin Gray) ex-boyfriend turns out to be a guy whose head comes off? How about the episodes with a child genius played by Gary Coleman?

For these reasons and more, we're completely excited about November's release of the 50-disc DVD that features every episode of "Buck Rogers." The series lasted for about a season and a half starting in 1979, and was rerun in many markets (often paired with "Battlestar Galactica") for years after that.

If you're not familiar with the premise, which has existed in one form or another since the early part of last century (the first Buck Rogers movies aired in 1939), it's pretty simple—and classic. A pilot (Gil Gerard) ends up waking up 500 years after being sent out on a deep space probe, to discover that Earth has changed drastically. In the 1979 version, he's discovered by a group of aliens led by Princess Ardala (Pamela Hensley). The Draconians revived him in hopes of learning the safe path through the Earth's defense barrier, but Terran Space Patrol guides him in and he uses his 20th century ingenuity to help keep the Earth safe.

In the first season, the Draconians formed an important part of the storyline. Buck met his friends Twiki the droid, Wilma Deering, Dr. Huer (Tim O'Connor), and learned that Earth had been devastated by a war—and many of the ideas and things familiar to him have disappeared. He helped lead Earth's forces and encountered many adventures as the famous 500-year-old man. Highlights included "A Dream of Jennifer," guest-starring "Battlestar Galactica"'s Anne Lockhart as a woman who's agreed to lure Buck in by appearing as his old flame, "Space Vampire," in which Wilma is targeted by an alien creature that only Buck believes exists; "The Dorian Secret," which features a planet whose male population has been completely decimated; and "Escape from Wedded Bliss," in which Ardala demands Buck's hand in marriage in return for leaving New Chicago alone.

The best parts of season one usually featured the interaction between Buck and the wealthy, spoiled Princess, who found in Buck the strong, undiluted, primitive man that no longer existed in her world. Along with the kitschy vampire, amazon women, Vegas and space rocker episodes that the series did, this relationship gave "Buck" an identity that's a little silly and unsophisticated to us today—but still great retro fun.

Unfortunately, the second season of "Buck" was generally considered to be schlock. The setting was changed and several of the first-season characters disappeared—including the Draconians led by the always skimpily-dressed Ardala and Dr. Huer. Wilma Deering's character went from strong woman to eye candy, and her relationship with Buck—before charged with occasional sparks—became (suddenly) both platonic and dull. Buck and his friends go into space to search for survivors of Earth's disaster, meeting along the way a Hawkman (Thom Christopher) who joins their quest. This last season, which had been made possible by fan demand, started in January of 1981 and lasted until April. The episodes included "Journey to Oasis," reuniting Wilma with her ambassador lover (played by Mark Lenard—that's Spock's father Sarek to you Trekkies) and "Shgoratchx!"—an offensively bad episode in which Wilma is put in charge of seven dwarves who are the crew of an old spaceship. When they try to "off-think" her clothes, many viewers (including this one) decided "Buck Rogers" had "jumped the shark."

Despite its problems, though, the show was truly enjoyable, and the kitsch value is not to be underestimated. To those of us who sometimes get tired of the conspiracy, the gruesomeness, the unadulterated suspense of modern-day SciFi TV—which always has to have cliffhangers, and mystery, and horrors we can't see—it's a refreshing change. Go pick it up today at a store near you.



Related Articles
Editor's Picks Articles
Top Ten Articles
Previous Features
Site Map





Content copyright © 2021 by Helen Angela Lee. All rights reserved.
This content was written by Helen Angela Lee. If you wish to use this content in any manner, you need written permission. Contact Helen Angela Lee for details.