DVD Review - Battlestar Galactica: The Plan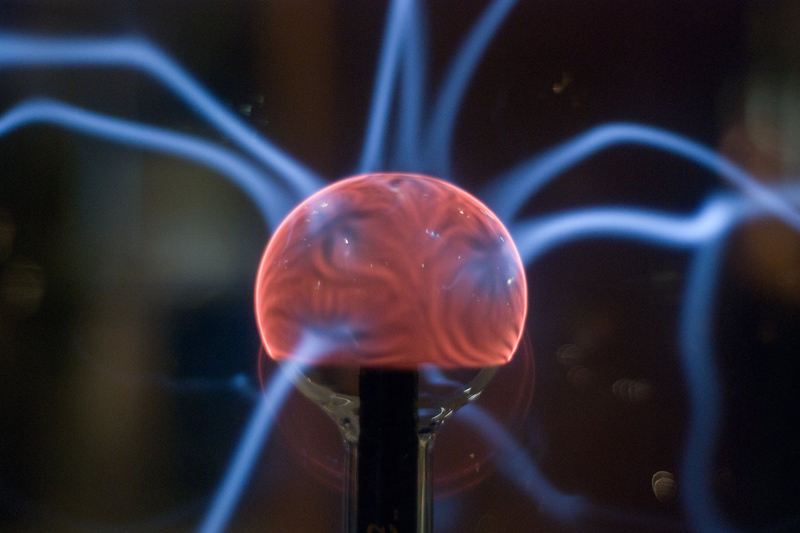 I'll start off by saying this--if you aren't familiar with the new "Battlestar Galactica," DO NOT try to get into it by watching "The Plan." This is a movie that will be pretty much incomprehensible to anyone who hasn't seen the show. In fact, it's confusing to those of us who've already seen it and know what happened.

As advertised, "The Plan" tells the story from the point of view of the Cylons. But rather than tell a truly cohesive, stand-alone tale, it actually rehashes certain events in the first two seasons complete with original footage from hallmark episodes like "Water" and "33." That's right, stuff you've seen before, if you're a fan.

Woven into the fabric of the original narrative is new footage and a couple of important, yet minor stories that do have a beginning and an end. Specifically, "The Plan" gives us more insight into two Cylon characters and introduces a couple of human ones. Number One, the Cylon first introduced as Brother Cavil (Dean Stockwell), is the main guy here--actually two copies, the one who acted as priest aboard the Galactica (not very well, I might add) and the one who ran with the Sam's resistance down on Caprica. These two Number Ones ultimately diverge in their thinking.

The second Cylon is the medic known as Simon (Rick Worthy), the Number Four who wasn't introduced in the series until "The Farm" episode (Season 2, Episode 5). Actually, this particular tale is about a copy of Simon, who worked aboard the Galactica along with his wife--the one new female character, who is saved from the Caprican devastation along with her daughter(conveniently from a previous marriage) and other humans. She is first seen asking where her husband is after alighting from the rescue shuttle aboard Galactica. The final human character is a young neglected boy who seeks the comfort and safety of Brother Cavil's domain aboard the Galactica. You can see where that's going.

The big idea of the "The Plan," as far as I can tell, is to explore the emotional conflicts within the Cylons about humans, and to look at the duality and cruelty of Number One himself. In that way, the mini-stories are welcome. I liked the tribulations of Number Four especially, and the way Number Eight's (that would be Boomer/Athena) inner turmoil was portrayed. And the one absolutely evil Cylon, Number One, was without a doubt given more depth and more character in this one. Exploring his malignant motivations and machinations is an interesting exercise.

In general, however, you see a lot less of the main Cylons than you'd expect--Ellen Tigh and Saul Tigh are barely there, D'Anna is mostly non-existent and Tory Foster is seen on Caprica before and just after the Cylon devastation but not at all afterwards. Thanks to old footage and new, you'll see many familiar faces, however, including dead crewmates, Baltar and several Sixes. But unless you've got your mythology down pat, you're going to be doing what I was doing--turning to your pals (my husband, in this case) and saying, "When did that happen? Which Six is that? Does that explain something I don't recall?"

Also, some of the scenes, new and old, seemed to confuse the theme rather than forward it; why even include images of Tory Foster on Caprica? Or show Ellen Tigh getting rescued? These scenes don't assist the narrative at all. They just show what some of the sleeper Cylons, who ultimately don't have any important role in this movie, were doing. Big deal.

The story that the producers wanted to tell here needed the benefit of original footage over the course of years in order to show, for example, Number Eight's ambivalence. All that backstory is a hard thing to integrate into a 90-minute movie. The thing is, there really is a lot of disconnect in the movie simply because it expects you to already know the narrative. For example, in one scene from the series Kara Thrace attacks a Cylon, runs out of the Farm and is rescued by Sam and others. If you haven't seen the second season you don't know why she's there, that she was captured, when she was captured, and what happened to her in captivity. Oh, there's some flash footage of her and Leoben, but there's no context for it. And since Kara is not really a major player in any of the stuff that's going on in "The Plan," the only tenuous reason to show that scene at all has to do with Sam and his ongoing interaction with Number One, which later leads to an important personal revelation for that particular copy.

One thing I did like was a glimpse of the landscape on the other colonies before the Cylon attack. One thing I'm not so sure I liked: nudity. Not that any of the main characters stripped down, although you do see a little more of Six in a scene with Number One (gross), but in the Galactica's equivalent of a locker room people walk around without any clothes on. I understand this is more "realistic," but given the fact that we've seen similar scenes in the show without nudity, it also seemed gratuitous. There's also a sex scene with a little more skin than you've ever seen in the series.

If you have seen "Battlestar Galactica" and have a good memory, there are moments where, knowing what you know, parts of the show make more sense than ever. And even if you don't remember everything, like me, you can still enjoy the stories of Number Four and Eight. Ultimately, though, this isn't a necessary part of the "Battlestar Galactica" mythology. It's a nice way to remember the good parts of the show, as long as you don't get confused. And the stand-alone tales it tells are worthy of your time. Technically we can't complain; the show is as seamless and impressive as ever. But we liked "Razor" better.

Now for the extras. This DVD is loaded with behind-the scenes featurettes about Edward James Olmos' turn as director of "The Plan," the Cylons, the original Cylon attack and the visual effects of "The Plan." It also includes commentary from Olmos and Executive Producer/Writer Jane Espenson, along with deleted scenes. These bits are nice, and include insightful commentary from the actors and creative talent. The Blu-Ray version of the DVD includes a "Battlestar Galactica" trivia game, along with exclusive downloadable content that's accessed through BD-LIVE.

"Battlestar Galactica: The Plan" is priced at $26.98 on DVD, but you'll shell out $39.98 for the Blu-Ray version. Discounts are available; check Amazon.com. The feature is 90 minutes long, and will be available at a store near you on October 27, 2009.

Battlestar Galactica: The Plan Dinner with the Admiral Contest

One lucky fan will be granted an opportunity to break bread with Edward James Olmos, who plays Adama and directed the new film. For details, visit www.ugo.com/battlestarcontest (click the links on this page).

Now, you'll need brain power for this one, because it'll ask you 10 questions about the show. And we're not talking multiple choice. We're talking essay questions here. And you have to answer as if you live in that universe. You'll be judged on your knowledge of the show, creativity in formulating the answers and clarity of thought in your presentation--it sounds kind of fun actually, and also time-consuming. I'm already considering what my call sign would be and why...good luck!





You Should Also Read:
Dinner with the Admiral Contest
Battlestar Wiki


Related Articles
Editor's Picks Articles
Top Ten Articles
Previous Features
Site Map





Content copyright © 2021 by Helen Angela Lee. All rights reserved.
This content was written by Helen Angela Lee. If you wish to use this content in any manner, you need written permission. Contact Helen Angela Lee for details.