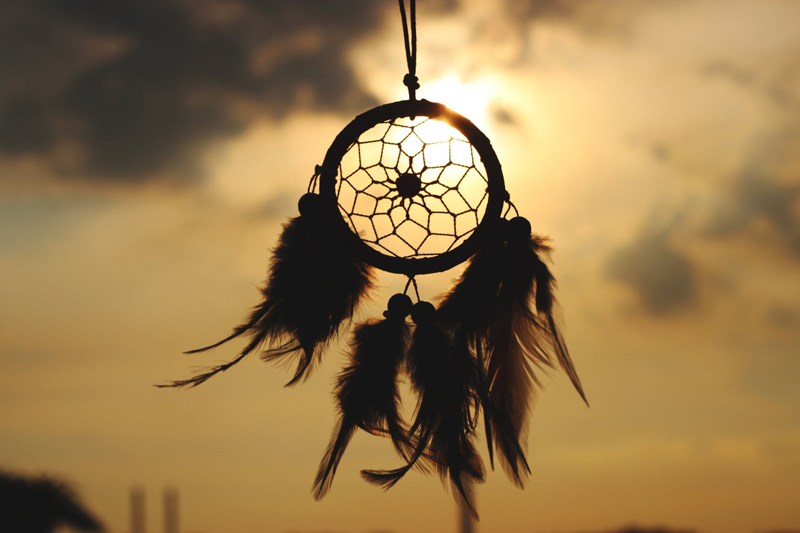 Whether we are pregnant, premenstrual or menopausal, most of us observe marked differences in the way we feel or behave when our hormones travel their natural cycles. We frequently experience fatigue, irritability along with physical symptoms of cramps, bloating, back pain or hot flashes. During pregnancy, many women report experiencing wild or frightening dreams.
A few years ago I had the opportunity to view a lecture on PBS by
Christiane Northrup, M.D.
, author of
Women's Bodies, Women's Wisdom
. Dr. Northrup has a strong belief in the mind/body/spirit connection to our health. She is a wonderful speaker. Public broadcasting stations feature her lectures a few times each year. If you ever have an opportunity to catch one, it will be time well spent.
Dr. Northrup spoke about the
Native American tribal custom
of sending the women to the
"moon lodge"
during menstruation or "moon time", separating them from the males in the tribe. For the Native American women, "moon time" was termed as such since there is a correlation between the natural cycles of the moon and menstruation. With her usual humor, Dr. Northrup said that while the men thought that they were "banishing" the women, the women were actually quite satisfied with this arrangement. Being with other women during a time when emotions seem to be at their high and having the support of the group was a comfort. In addition, the women spent time braiding each other's hair, learning from the grandmothers and discussing their dreams. They were on their own spiritual retreat and were not at all insulted at their temporary exile. They snickered: "We don't have to cook, we don't have to clean, we don't have to deal with you......." The women emerged from the lodge rested, renewed and empowered.
Dr. Northrup further said that "hormones are the Divine's way of getting our attention." The "veil" between our conscious minds and the spiritual world thins, and we are more open to receiving spiritual wisdom and guidance. Our intuitive abilities are heightened, and we are better able to receive these messages with more clarity and power.
In her lectures and books, Dr. Northrup has also mentioned that many women become markedly more intuitive after the onset of menopause. In her essay
Crone Genesis
, author Z Budapest writes:
Here in Cronehood the air is thinner, the sparks are more visible, and the dreams are deeper.
If possible, review your dream journal and note whether there is an increase or change in your dreams during your hormonal cycles. Begin to pay attention to this, and take full advantage of this time to connect with your inner wisdom and guidance given through your dreams. If you have physical symptoms, honor them as well. They are also trying to get your attention, so take good care of you!
May all your dreams come true!
---
Parthena Black is a professional social worker and ordained minister with experience in tarot and runes. For private spiritual counseling and intuitive readings via e-mail, please visit her at
oymygoddess.com
.
---

---
---
You Should Also Read:
Women's Moontime: A Call To Power
Native Americans and Dreams
Dream Catcher History


Related Articles
Editor's Picks Articles
Top Ten Articles
Previous Features
Site Map





Content copyright © 2021 by Parthena Black. All rights reserved.
This content was written by Parthena Black. If you wish to use this content in any manner, you need written permission. Contact Lori Chidori Phillips for details.