Asthma Associated with Development of IBD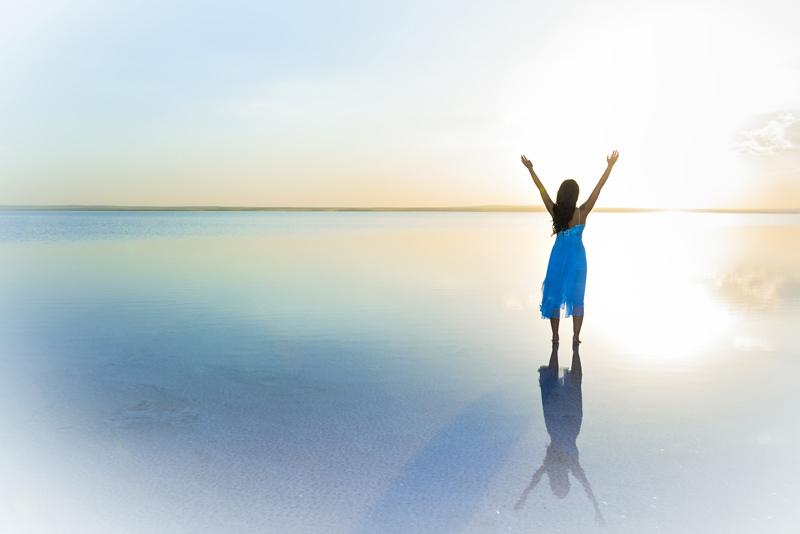 A recent study shows that people with asthma may have a higher risk of later developing IBD (Inflammatory Bowel Disease). Today we'll take a look at IBD—what it is, the symptoms associated with IBD, a new study on asthma and IBD, and how IBD may be tied to asthma.

What is IBD?
IBD (Inflammatory Bowel Disease) is a group of disorders that cause chronic inflammation of the digestive tract. All forms of IBD are autoimmune diseases, where the body's own immune system attacks the digestive system. The most common forms of IBD are Crohn's disease and ulcerative colitis. IBD is often painful and may even become life-threatening in some people.

IBD Statistics
According to the CDC (Centers for Disease Control), about 1.3% of U.S. adults (3 million) were diagnosed with IBD in 2015 (either Crohn's disease or ulcerative colitis). UC (ulcerative colitis) is more common in men, while CD (Crohn's disease) is more common in women. In addition, IBD most often occurs in Caucasians and those of Ashkenazic Jewish descent, when compared to other racial and ethnic groups.

Inflammatory Bowel Disease Symptoms & Diagnosis
The main symptoms of IBD are abdominal pain, vomiting, diarrhea, rectal bleeding, severe intestinal cramps or muscle spasms in the pelvic area and weight loss. Additional symptoms and signs include problems with defecation, anemia and fever.

IBD can also be associated with other diseases and conditions, such as arthritis, deep vein thrombosis, non-thyroidal illness syndrome (NTIS), primary sclerosing cholangitis and more.

Diagnosis is made by your doctor taking a medical history, asking about bowel movements and a physical exam. Additional tests may be needed, including flexible sigmoidoscopy and colonoscopy (where a small biopsy may be taken), among others.

Study Associates Asthma and Later Development of IBD
A recent study performed by M. Ellen Kuenzig et al took a look at asthma and the possible later development of IBD in some asthmatics. The study focused on Crohn's disease (CD) and ulcerative colitis (UC), as these are the most common forms of IBD. They examined health databases from Alberta, Canada and looked for patients who had either UC or CD and for a group of control patients who didn't have IBD.

According to the American Gastroenterological Association, 14.5% and 12.8% of individuals with CD and UC in the study, respectively, had a diagnosis of asthma prior to the diagnosis of IBD, compared with 9% of the control group. In addition, age didn't play a role in the development of Crohn's disease, meaning it could develop at any time after the asthma diagnosis.

However, ulcerative colitis was most often seen in patients who had either been diagnosed with asthma by age 16 or younger, or in asthmatics that were diagnosed at 40 years or older. It's interesting that the study did not show an increased risk of UC diagnosis between the ages of 17 and 40 years.

How are Asthma and IBD Tied?
Instances of asthma and IBD are increasing in developed countries, and are also becoming problems in developing parts of the world. The exact causes of IBD and asthma are not understood; however, they do have some issues in common.

Both diseases have genetic and environmental components, and both are caused by inflammation. Asthma and IBD are also more common in kids who weren't breastfed and exposed to antibiotics as infants. Not only that, both conditions have been associated with defects in the epithelial tissue (layer of cells) that covers the lungs and digestive systems.

What Does this Mean for Asthma Patients?
Not all asthma patients will go on to develop IBD; however, it's helpful to know that IBD can be a problem for some asthmatics. If you and/or your child have asthma, it's a good idea to watch for symptoms of IBD (please see above) that are chronic.

If you think you're having IBD symptoms, then contact your doctor as soon as possible. Early diagnosis of IBD can keep the condition from worsening over time and help you to have better quality of life overall when symptoms are treated and controlled.


You Should Also Read:
Breastfeeding and Asthma
Adult Onset Asthma
Asthma and Pain


Related Articles
Editor's Picks Articles
Top Ten Articles
Previous Features
Site Map



Follow @SherryAsthma
Tweet





Content copyright © 2022 by Sherry Vacik. All rights reserved.
This content was written by Sherry Vacik. If you wish to use this content in any manner, you need written permission. Contact Sherry Vacik for details.