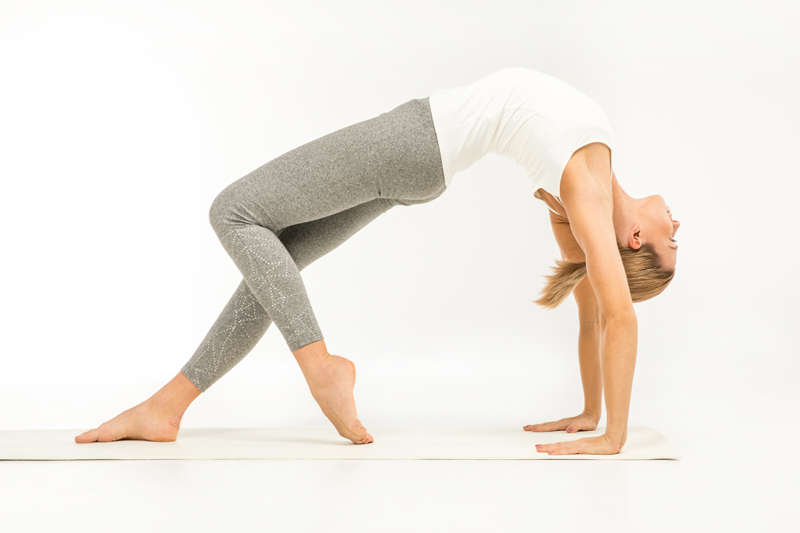 Bellur Krishnamachar Sundararaja Iyengar was born on the 14th of December, 1918; he died ninety-six years later. Known by his initials, he Is widely considered to be one of the people most responsible for the world-wide dissemination of both yoga philosophy and of hatha yoga as a physical discipline. If you've practiced yoga within the last fifty years, whether or not you've attempted Iyengar's eponymous style, your practice has been influenced by his ideas.

In the year of Iyengar's birth, the Spanish Influenza pandemic swept the globe, ultimately responsible for many deaths. Iyengar caught the disease, but did not die; however, he was left with a weakened immune system and a general lack of strength. In his youth, he suffered from malaria, typhoid fever, and tuberculosis; he was also malnourished and prone to sickness.

In an effort to strengthen the child, Iyengar's parents sent him to nearby Mysore to study yoga with his brother-in-law, the great Krishnamacharya. Iyengar was not a star pupil, and at first Krishnamacharya believed BKS to be incapable of becoming proficient. However, the boy persevered, and within three years was able to teach. In 1937, he was sent to Pune, India, where he remained for a great many years.

For almost two decades, Iyengar labored away, teaching the discipline to others and practicing on his own. During this time, he noticed that while a few select people were naturally able to achieve correct alignment in asana, others were limited by their particular anatomy. Iyengar began to experiment with ways of teaching the naturally stiff, those with limbs that were longer or shorter than the average, and those with postural issues. In order to work with this latter group, Iyengar pioneered the use of props: straps, bolsters, blankets, and blocks.

Aside from teaching the great mystic Krishnamurti, Iyengar labored in relative obscurity during this time. However, in 1952, he began to work with the violinist Yehudi Menuhin, who suffered from repetitive stress injuries and stiffness after years of practicing the violin. Iyengar's advice proved to be critical for the continuation of Menuhin's career, and in return the musician helped to popularize Iyengar and his work.

The Western world was at this time becoming fascinated with the wisdom of the East, and Iyengar was part of the reason. In 1952, he traveled to the United States for the first time, teaching yoga in Ann Arbor, Michigan. He would travel around the world for almost seventy years, bringing his style of yoga across the globe.

In 1966, Iyengar published the seminal text Light on Yoga, with a prologue authored by Menuhin. This work has become a classic text on asana; it contains instructions for a number of poses as well as suggestions for how to practice. It became an international bestseller; Iyengar followed up with Light on Pranayama in 1981. He would eventually publish eleven books on the subject, as well as author a number of public talks and lectures.

Although Iyengar officially retired from yoga teaching in 1984, he continued to travel the world sharing yoga with the masses. Those who trained with him developed his teachings into an eponymous yoga style, known for its rigorous training schedule and attention to slow, steady learning. Today, one can become a Registered Yoga Teacher with Yoga Alliance after completing 200 hours of study; in contrast, becoming a Certified Iyengar Yoga Teacher takes a minimum of four years of uninterrupted work. Beyond alignment and the use of props, the style emphasizes vinyasa karma, or 'wise progression' from one pose to the next.

In 2004, BKS Iyengar was named one of the world's "100 Most Influential People" by Time magazine. He would continue to interact with the yoga world until his death in 2014 at age ninety-six.

You Should Also Read:
Dharma Mitra
Indra Devi
One Yoga, Many Styles


Related Articles
Editor's Picks Articles
Top Ten Articles
Previous Features
Site Map





Content copyright © 2022 by Korie Beth Brown. All rights reserved.
This content was written by Korie Beth Brown. If you wish to use this content in any manner, you need written permission. Contact Korie Beth Brown for details.