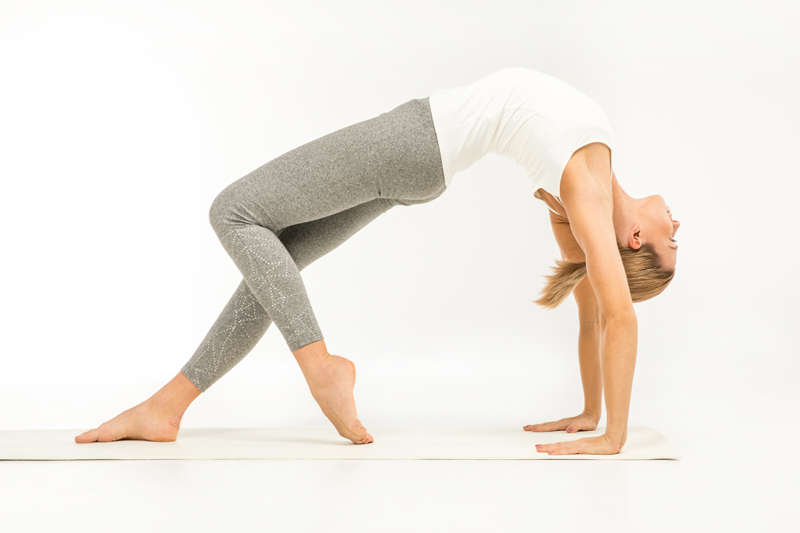 Why do we age? Scientists don?t as yet fully know for sure, but researchers are making every effort to find out. One key factor seems to be the degeneration of our central and peripheral nervous systems. Scientists have found that, in illnesses such as Alzheimer?s and depression, there is a decrease in chemicals which help to maintain neurons, the building blocks of the CNS and PNS. Does yoga help to maintain these chemicals, known as neurotrophins? Scientific research suggests that this is indeed the case.

One 2017 study (bibliographic information is listed below) attempted to measure the levels of one neurotrophin known as brain-derived neurotrophic factor or BDNF. This substance is a protein found in the human body that helps to protect neurons as well as contribute to their healthy inception and growth. Called ?Yoga, Meditation, and Mind-Body Health,? this study followed participants at a three-month yoga and meditation retreat. During the study, the scientists took both saliva and blood samples in order to measure the levels of BDNF in the body. By the end of the retreat, the researchers noted a measurable increase in BDNF, as well as a decrease in anxiety and depression markers reported by the participants.

What does this mean? Since BDNF protects neurons, it?s important for continued neurogenesis and neuroplasticity. The first is the creation and expansion of nervous tissue; the second is the ability of neurons to both form and change connections to other neurons. Without these key abilities, the nervous system works less efficiently, which contributes to the slowing that we associate with aging. In addition, the increase in BDNF noted by the study suggests that the activities at the retreat, chiefly yoga and meditation, can help prevent degenerative diseases such as Alzheimer?s.

As the scientists note at the end of the report, this is only one study. The results, however, suggest the need for further research, including attempts to replicate the findings observed by these scientists. The authors of this study also suggest that further inquiry be made in order to define the specific effects of asana, meditation, and diets followed by participants in these activities.

Scientific research is built on small building blocks, and it?s important to understand that science works to describe and measure observations made by researchers. While this study looks at one small piece of biological functioning, it?s important to recognize the connection that?s being made between yogic practice and changes in the way the body works. For many of us in the yogic community, research like this is confirmation of what we?ve already experienced, but for those new to yoga, these findings suggest that yoga can take an important part in promoting a long and healthy life.
For further research:

Cahn, B. Rael; Goodman, Matthew S.; Peterson, Christine; Maturi, Raj; and Mills, Paul J. ?Yoga, Meditation, and Mind-Body Health: Increased BDNF, Cortisol Awakening Response, and Altered Inflammatory Marker Expression After a Three Month Yoga and Meditation Retreat.? Human Neuroscience, 26 June 2017. https://www.frontiersin.org/articles/10.3389/fnhum.2017.00315/full

Disclaimer: I am not associated with the scientists mentioned or with the journal Human Neuroscience . The synopsis and implications reflect my own opinion.

You Should Also Read:
Review of Yoga for Healthy Aging
The Science of Yoga Book Review


Related Articles
Editor's Picks Articles
Top Ten Articles
Previous Features
Site Map





Content copyright © 2022 by Korie Beth Brown. All rights reserved.
This content was written by Korie Beth Brown. If you wish to use this content in any manner, you need written permission. Contact Korie Beth Brown for details.