Tapas, the Niyama of Discipline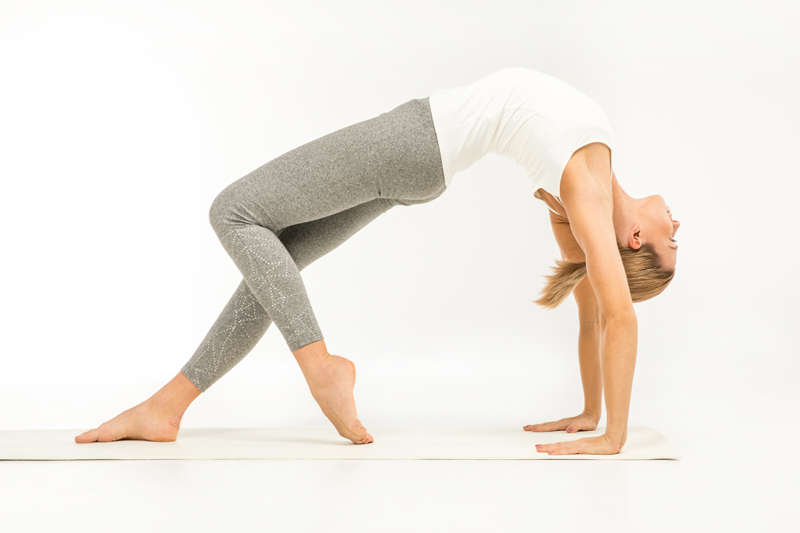 At the beginning, a yoga practice is relatively easy. We go to class, we experience various asanas, and we enjoy ourselves. We find ourselves becoming more limber and more relaxed. We may not have greater protection against the ?slings and arrows of outrageous misfortune?, but, unlike Hamlet, we are better prepared to roll with the punches. As time goes by, we even become more proficient at moving beyond the clich?s of modern life!

Ah, that we could permanently live in the pink cloud of the early days. Our lives continue, however, and events begin to interfere with our practice. We may miss a class or two, or we may begin to question the importance of this work compared to other athletic endeavors. Maybe Pilates would give us a better profile? perhaps running would further enhance our cardiovascular fitness?conceivably we should lift weights instead? At this point, people either drift away or find a measure of discipline that enables them to move further into our exploration of yoga.

As it turns out, this discipline is one of the niyamas, or yogic precepts iterated by Patanjali in his Eight-Fold Path. Called tapas in Sanskrit, this principle is imaged as the fire that keeps us going. The word has been variously translated as ?austerity? or ?passion? in addition to ?discipline?, but perhaps a better way to look at it is as a form of cultivated repetition.

Anything worth doing is worth doing more than once. Nothing about life is permanent, but we can repeat actions until they become second nature. We can train ourselves into specific actions and ways of thinking that previously have been impossible to attain. When we are stretchy and can move into Urdva Dhanurasana, or Upward Bow, with ease, we come to class. When we are stiff and Dandasana, or ?L? Pose, is painful, we come to class. When life is wonderful, we practice; when life sucks, we do the same. In this way, we accrue the small daily moments that create muscle memory, train the vagus nerve to relax, and give us a path back towards ourselves. Repetition creates union ? the amalgamation of the body and mind, of our daily selves with our true self. Even if just for a short time, we experience this coming together repeatedly, and eventually we learn that it?s there for us even when it?s out of immediate reach.

The idea of discipline is scary for most of us, but it doesn?t have to be. Rather than make a grand, sweeping declaration of change, simply go to the mat and see what?s there today. Repeat this again, and again, and again. Eventually, it becomes part of our lives, something that we do for no other reason but that it?s what we do. We find ourselves acting like disciplined people, enjoying a trait we always thought was beyond us.

Like so much of yoga, tapas is simple but not easy. To be disciplined, we repeat what we want to cultivate. We are then sometimes surprised by the results. And even if we aren?t, we come back to the mat. It?s clich?, but outworn phrases were once new ? and it?s up to us to continue to imbue them with meaning.

You Should Also Read:
The Eight Limbs of Yoga
Yogas Chitta Vritti Nirodha


Related Articles
Editor's Picks Articles
Top Ten Articles
Previous Features
Site Map





Content copyright © 2023 by Korie Beth Brown. All rights reserved.
This content was written by Korie Beth Brown. If you wish to use this content in any manner, you need written permission. Contact Korie Beth Brown for details.