How Strenuous Should Our Practice Be?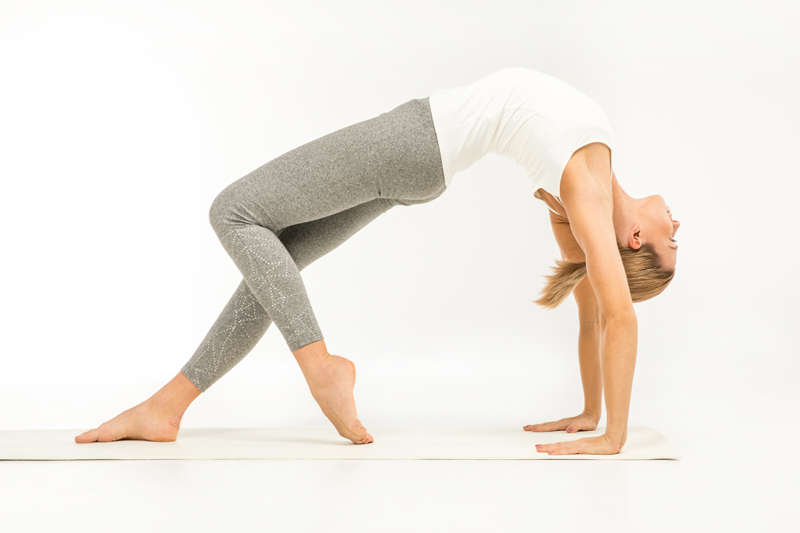 People come before poses. In other words, various asanas should be practiced to fit our bodies rather than the other way around. Trying to push too hard too fast can (and usually does!) lead to injury. Newcomers -- and veterans who forget -- should remember this fact, and practice safely and sanely.

Yoga teacher Erich Schiffman has spoken about ?playing one?s edge.? This can be described as finding that area between being overly cautious and excessively forceful. The former keeps us from improving, but the latter causes hurt to the body we are ostensibly tending. Granted, there?s a certain amount of trial and error involved in finding these edges, but it?s important to remember that self-care always comes first.

We have physical ?edges?, but we also have mental and spiritual edges as well. If we?re working so hard that our breath becomes ragged, have we ceased to pay attention? Or are we focused on what others are doing rather than where we are in the moment?

Beginners should always try to work with a good teacher. He or she will be able to demonstrate asanas, vinyasas, and pranayama so that they are easy to follow. In addition, s/he will be able to modify poses for those having trouble, as well as explain alignment tips clearly. In this way, those with less experience will be able to move through the class safely and sanely, and hopefully focus on the combination of movement and breath that makes practice so different.

Bodies vary. Some of us have shorter arms or legs, or tight hamstrings. Some of us have scar tissue that limits our movement. Some of us start practicing yoga later in life. Trying to force our bodies into shapes doesn?t take any of this into account. But does it really matter whether or not we can push into full Hanumasana, or the ?splits?? If we spend our entire lives working on Kakasana, or Crow, preparation, but never get our legs off the floor, does this make us lesser yogis? If we can?t lift one arm after cancer surgery, should we bewail this or be grateful that we?re alive to practice at all?

Minds and spirits also diverge. For some of us, staying out of comparisons is a mental workout. Others work on pushing past fear. Still others need to focus on loving ourselves. At the beginning of class, do we take the time to think about where we are on all levels, rather than just on the physical?

Yoga is more than gymnastics. Our aim should be not on imitating what others are doing, but on working with our current selves. How does the pose feel, and where is the sensation? How is the breath while moving in, holding, and exiting? At the end of the class, how are our bodies during savasana? Our breath? Our minds?

One of the most important lessons that we learn in yoga involves being here in the now. Some days, the body will feel stiffer. On other days, we?ll be able to move further into a pose. The wisdom lies in recognizing where we are on any given day and working with it rather than pushing ourselves farther than is wise.

You Should Also Read:
Sukha-Sthira-Asanam


Related Articles
Editor's Picks Articles
Top Ten Articles
Previous Features
Site Map





Content copyright © 2023 by Korie Beth Brown. All rights reserved.
This content was written by Korie Beth Brown. If you wish to use this content in any manner, you need written permission. Contact Korie Beth Brown for details.