Winter, Ayurveda, and Yoga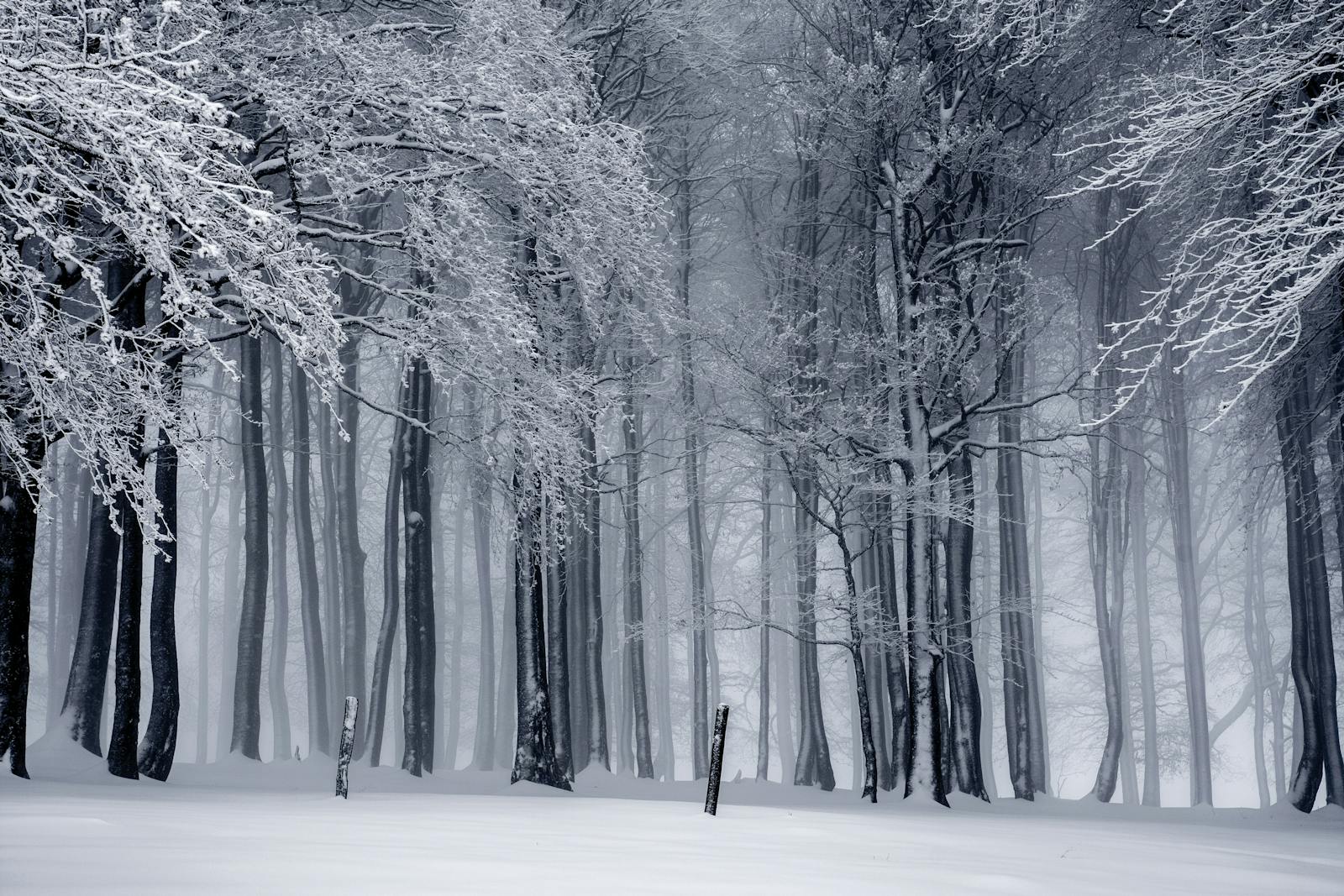 In the northern hemisphere, we are firmly into the winter season. The temperatures have dropped, and daylight seems fragile. While days are getting longer, they are still much shorter than the nights, which seem very dark indeed. Many of us fight the inclination to become couch potatoes; others eat or sleep more to maintain or generate heat. Depression is a common side effect of the shortened daylight hours. How do we balance the demands of our everyday lives with the needs of the season?

Fall and winter are considered vata in character. To prevent an imbalance of this dosha, we need to eat warm foods, conserve our body temperatures, and rest. How do we do that in our fast-paced, fevered world?
One idea might be to change up one's yoga practice to reflect the needs of the season. This is an interesting problem, as many of us need motion keep our brains balanced. Perhaps a yinyasa practice (a session that starts with active poses and then moves into Yin positions) can help? Conversely, we may need to push ourselves with more active asana rather than less, but to pacify vata we can move more slowly and hold challenging positions longer. Or perhaps we can increase our home practice using streaming services, thereby activating some of our time at home? Modifying a yoga practice can be done in a variety of ways; it might be worth it to experiment and see what different styles do for our minds during this season.

Surprisingly, it is often easier to get dehydrated in the cold weather, as we associate water with cooling. Many of us only know coffee and hot tea as warm drinks, which means that we may be taking in more caffeine, which is a diuretic. Herb teas and tisanes are great ways to stay warm and keep moisture in our bodies. Stews and soups are great meals, as they contain moisture and help to keep us warm. This is a great season to focus on our cooking techniques, whether that means batch cooking for the week ahead or gourmet recipes to keep our minds engaged.

Because of the cold, we tend to gravitate towards bed or couch, places with blankets and comfort. This is a natural inclination, but we don't need to let our minds atrophy in the process. Instead of spending even more time in front of the telly or computer, why not study something interesting? In Iceland, there is a winter tradition called Jolabokaflod, or Christmas Book Flood. People buy books and read them as they snuggle up. Why don't we adapt this to our winters, however mild or harsh they may be, and choose something edifying to read or study while we rest ourselves for the coming changes? This could also be a great time to practice a foreign language or musical instrument, or to join friends at a comedy club. All of these suggestions will help us to avoid isolation and connect with ideas and people as we make our way to the coming equinox.

You Should Also Read:
Research on Yoga and Creativity
Streaming Video Sites for Home Practice
A Sequence for Learning Seated Twists


Related Articles
Editor's Picks Articles
Top Ten Articles
Previous Features
Site Map





Content copyright © 2022 by Korie Beth Brown. All rights reserved.
This content was written by Korie Beth Brown. If you wish to use this content in any manner, you need written permission. Contact Korie Beth Brown for details.