Research on Yoga and Creativity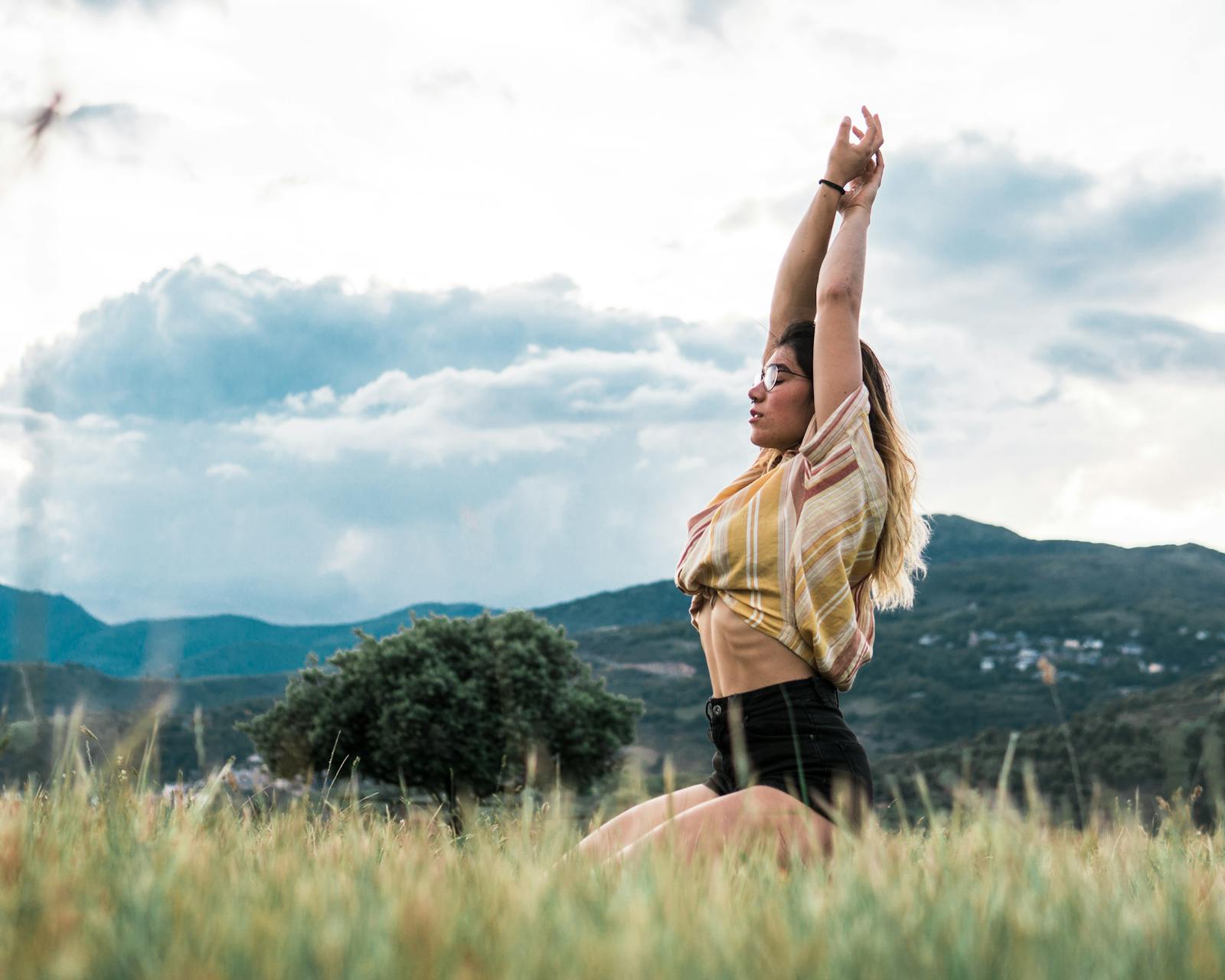 It is widely believed that asana and meditation are important tools that can help an artist find his or her vision. It is, however, difficult to accurately calculate the creative impulse. Of late, however, science increasingly points to a non-dualistic world where blurry lines are becoming the norm. Quantum physics, for example, now sees light as both a particle and a wave. Might creativity be similarly understood as arising from both brain anatomy and mental traits?

In 2007, scientist Roy Horan posited that yogic philosophy is as important as empirical study in understanding the development of intelligence and creativity. Intelligence and creativity is fluid, Horan argued. Each encompasses a balance between dispassion and discretion, understood by the ancient yogic philosophers as vairagya and viveka respectively. These forces work in tandem mental states, intrinsic personal values, and the outer environment. Traditional scientific study, which isolates discrete behaviors, is of limited value in explaining such diffuse combinations. Instead, it makes more sense to rely on a type of map which suggests various dimensions of the experience.

Over the past decade, this map has been expanded to describe personality traits important to the creative process. Using the acronym OCEAN, the model discusses five main factors that can positively or negatively impact the ability to create:

1) Openness to experience, or the ability to entertain new ideas;
2) Conscientiousness, or the capability to work through concepts;
3) Extroversion, or the skill of socialization;
4) Agreeableness, or one's aptitude for working with others;
5) Neuroticism, or the capacity for emotional stability.

While scientists have moved in the direction of describing the model rather than exploring the connection between yoga and creativity, it is important to note that the OCEAN traits incorporate much of traditional yogic philosophy. Patanjali detailed five yamas, or moral prohibitions, in skillful socialization and working with others. His five niyamas, or qualities to develop, include personal discipline, acceptance, and self-study. His Yoga Sutras explicitly state the aphorism Sukha Sthira Asanam, which translates to steadiness and comfort. Furthermore, the focus on training the mind allows for new experiences and ideas.

Yoga has long been associated with artistic pursuit. Violinist Yehudi Menuhin studied with B.K.S. Iyengar; the musician credited yoga practice with his virtuoso skills. More recently, yogis Stephen Cope and Sat Bir Khalsa worked with students at the famed Tanglewood Music Center, finding that meditation and asana helped the musicians to move away from perfection and focus on the experience. Is this merely anecdotal evidence? Of late, scientific explanation appears to help explain these findings.

Disclaimer: I am not associated with any of these authors. This review is a synthesis of my personal research.

Ackerman, Courtney. "Big Five Personality Traits; The OCEAN Model Explained." Positive Psychology Program, June 2017. Available online at https://positivepsychologyprogram.com/big-five-personality-theory/

Horan, Roy. "The Relationship Between Creativity and Intelligence: A combined Yogic-Scientific Approach." Creativity Research Journal, 2007. Published online at https://www.tandfonline.com/doi/abs/10.1080/10400410701397230.

Macklin, Karen. "Awaken Your Inner Artist: Yoga and Creativity." Yoga International. Available online at https://yogainternational.com/article/view/awaken-your-inner-artist-yoga-creativity.

You Should Also Read:
Sukha-Sthira-Asanam
Review of The Great Work of Your Life
Yoga Journal and Yoga International


Related Articles
Editor's Picks Articles
Top Ten Articles
Previous Features
Site Map





Content copyright © 2022 by Korie Beth Brown. All rights reserved.
This content was written by Korie Beth Brown. If you wish to use this content in any manner, you need written permission. Contact Korie Beth Brown for details.