Spring, Ayurveda, and Yoga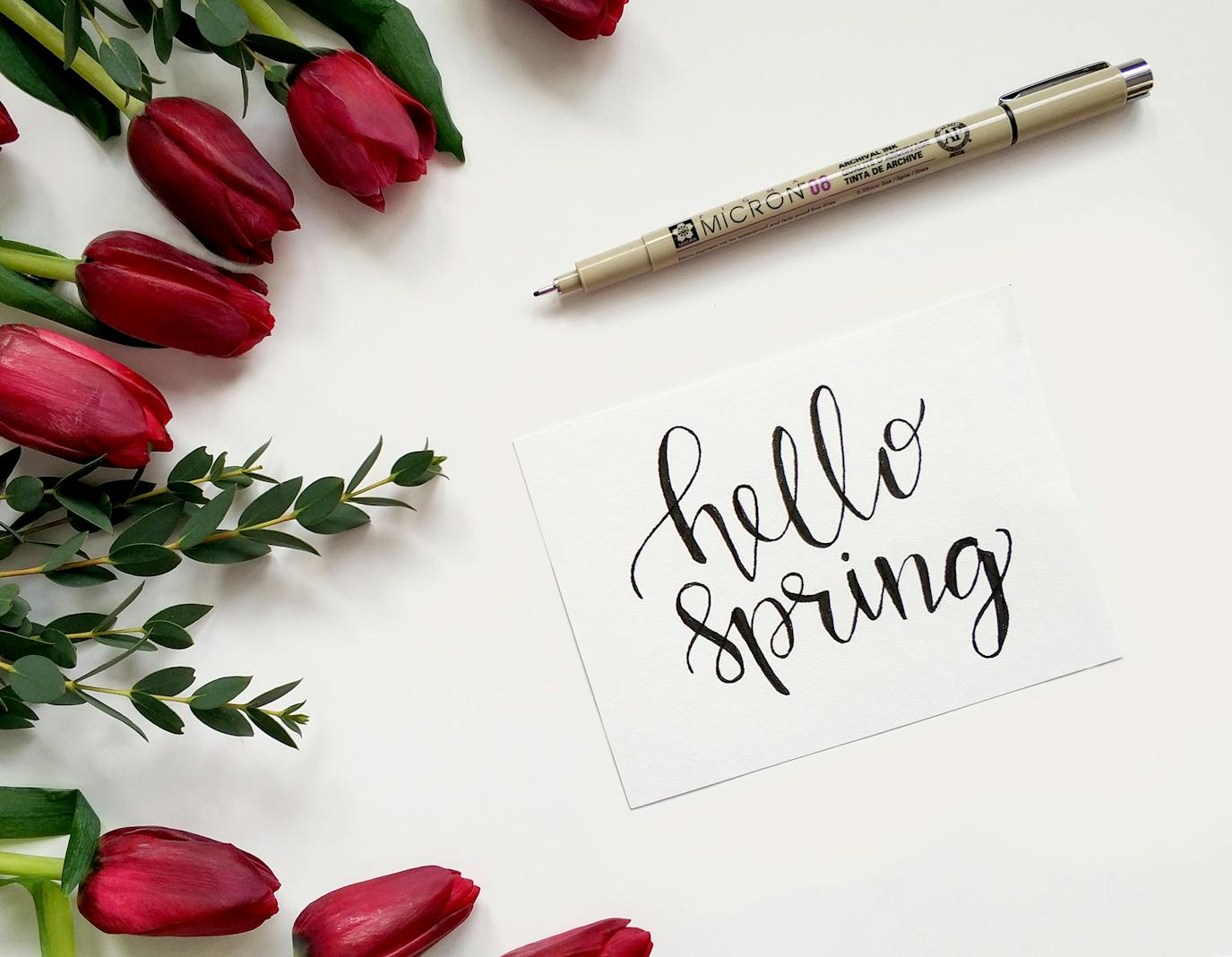 In the Northern Hemisphere, spring has sprung! It's warmer, lighter, and, in many areas, rainier. Some areas are finding themselves entering "mud season", while other areas, like my home state of California, are looking at unsettled weather that moves between "atmospheric rivers" of heavy precipitation balancing out drought conditions. In Ayurvedic terms, we have entered kapha season, the time of allergies, asthma, and respiratory congestion. This is also a time when we are confronted by the evidence of potential winter weight gain. How can we use Ayurvedic and yogic teachings to allow ourselves to enjoy the changing weather in good health?

To begin with, this is the time to look for "lighter" recipes. By this, I mean easy to digest, gentle foods that don't weigh us down, literally or figuratively. Astringent, bitter, and pungent tastes are helpful in combating the season's tendency towards heaviness. Cooked greens, lightly sautéed with onions, are an ideal side dish, as they are tasty and nutritious; consider adding them to your weekly rotation. Citrus fruits are also helpful, and they can add both flavor and vitamins to cooked meals. You'll want to move away from the idea of soups and stews, towards the idea of simple dishes, lovingly prepared. Eggs, which are associated with spring in many of the world's traditions, are also appropriate. Spinach frittata, anyone?

How can we change up our yoga practice? It's time to ramp up the intensity! This is a good time to think about various vinyasas that will help to raise the level of heat in the body and combat the kapha tendency toward sluggishness. Surya Namaskar, or Sun Salutations, are of course the basis of all connecting sequences. At home, consider using any variation on a daily basis to keep the body moving. In the studio, you'll likely feel the need to up your game as well. Perhaps it's time to work on Urdhva Mukha Svanasana, or Upward Dog, or to try jumping from Adho Mukha Svanasana, or Downward Dog, to Uttanasana, or Standing Forward Fold. Of course, always move at your own pace and listen to your body, and add heat slowly to avoid strain or injury.

Other forms of exercise can also help with the seasonal transition. Running and/or other cardiovascular exercise is great. Not feeling it? How about incorporating a twenty to thirty minute walk into your day? This will get you outside and witnessing the new growth and interesting cloud formations. Being in touch with nature is important. Perhaps you might try taking your yoga practice outside as well?

Of course, spending time in the great outdoors will expose you to potential allergens. A neti pot will help you to wash out your nasal passages and keep them clear. If you choose to incorporate neti into your life, be sure to use filtered water, to bring it to body temperature, and to add the correct amount of salt. You're trying to irrigate the nose with a tear-like liquid.

Above all, enjoy the new season, and have fun incorporating Ayurvedic and yogic wisdom into your life!

Disclaimer: I am not a medical professional, and this article should not be used in lieu of consulting a doctor. Always use complementary medicine in adjunct with professional medical care.


You Should Also Read:
Traditional Chinese Medicine and Yin Yoga
What is Ayurveda?


Related Articles
Editor's Picks Articles
Top Ten Articles
Previous Features
Site Map





Content copyright © 2022 by Korie Beth Brown. All rights reserved.
This content was written by Korie Beth Brown. If you wish to use this content in any manner, you need written permission. Contact Korie Beth Brown for details.