Asana, Patanjali, and Coronavirus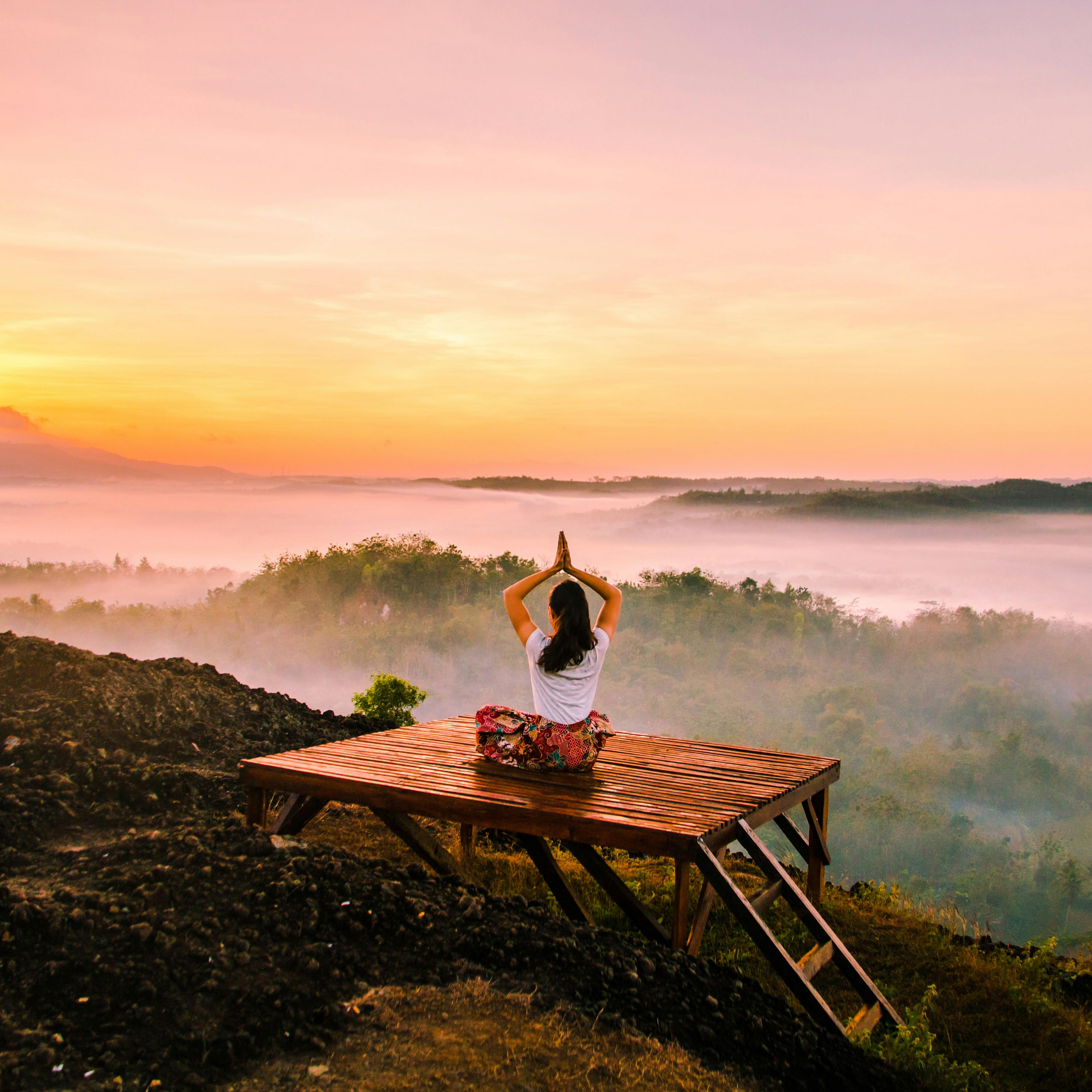 Classes are cancelled, restaurants closing. Social Distancing has become a catchphrase; listening to or reading the news has become a surefire way to set one's heart racing. What's a yogi/ni to do in the age of Coronavirus?

For one thing, start or continue with a home practice. For another, remember the wisdom in the Yoga Sutras and be of good cheer! This too shall pass, and if we all work together we can mitigate a potential disaster. Let's begin by remembering the purpose of yoga.

Yoga chitta vritti nirodha. Yoga's purpose is to still the fluctuations of the mind so that one can experience reality. Let's sit with that for a moment. Reality tells us that we are here, right now, at this moment. We are not caught in the rubble of the past, nor are we doomed to potential ruination in the future. Wherever we are as we read these words, in whatever situation, we need to remember that peace is still there, waiting for us to reach out.

Patanjali actually defines the working of the mind in Yoga Sutra 1.6: primana viparyaya vikalpa nidra smrityaya. In English right knowledge, misconception, fictitious perception, sleep, and memory . Think about this one as well: how much of our thinking at the moment is based on delusions and pretense? Our actions develop from the thoughts in our minds; thus, it is our duty to examine our ideas in the light of what we know is true.

It can be difficult to raise ourselves out of a pity or anxiety party, but movement brings us back into the body. Start small – perhaps a few Half Sun Salutations or some warmups? Maybe follow that with some standing poses to activate the Warrior within? Then some seated stretches accompanied with extended exhales?

Another idea: this is a great time to check out any or all of the yoga channels on the Internet. Find a class and follow along! Perhaps follow this with a recorded meditation. Following the wisdom of a teacher other than ourselves is a form of surrender, a way to acknowledge that we don't have all the answers.

If yoga has helped us in the past to live our lives differently, both on and off the mat, then we know that it will help us to do the same in this time of turmoil. Everyone knows that a home practice is important, but Patanjali tells us why in the first few sentences of the Sutras. In practicing the Eight-Fold Path, we re-train our brains and bodies, pulling ourselves out of falsehood and into truth.

Wondering how to spend all the extra time suddenly available? Get out a yoga mat or meditation cushion. Read or re-read the Yoga Sutras or any other beloved spiritual tome. In this moment, we are all Arjuna from the Bhagavad Gita, afraid to go to war but called to do so regardless. Continuing with our yoga practice as we self-quarantine is a way to fight, and also an expression of the hope we all desperately need at this time. Namaste!

You Should Also Read:
Monkeys, Crows, and the Maharishi
Yoga citta vritti nirodha
Streaming Video Sites for Home Practice


Related Articles
Editor's Picks Articles
Top Ten Articles
Previous Features
Site Map





Content copyright © 2022 by Korie Beth Brown. All rights reserved.
This content was written by Korie Beth Brown. If you wish to use this content in any manner, you need written permission. Contact Korie Beth Brown for details.