Parighasana, or Gate Pose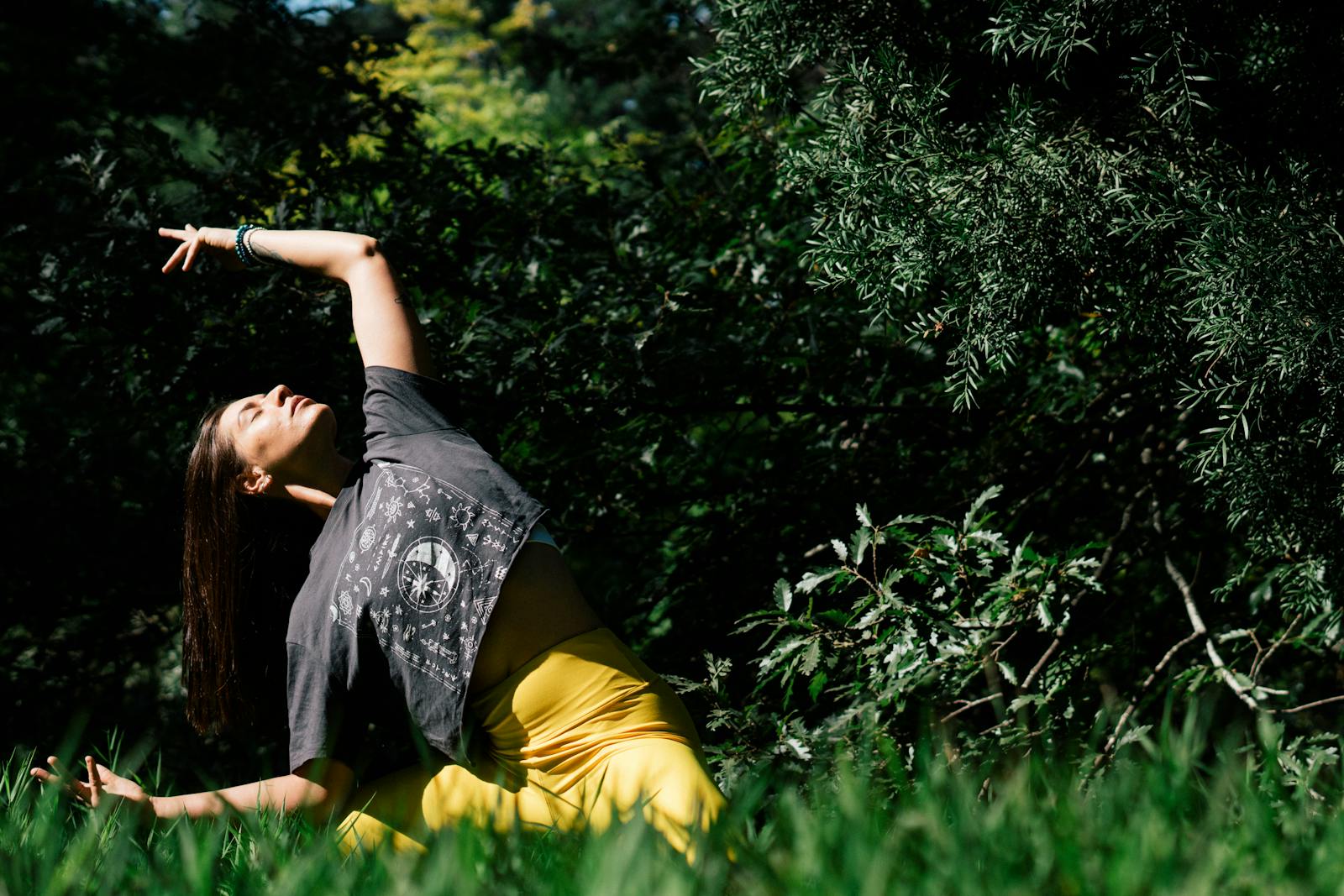 As a movement modality, yoga is unique in that it seeks to work the entire body, both individually and in tandem. Each muscle group can be worked from a number of starting points: standing, kneeling, lying on one's front or back. Parighasana, or Gate Pose, is related to a standing or supine side bend, but taken instead from a kneeling position; as such, it is somewhat more difficult and works the body in a different way.

Parighasana works the intercostal muscles, those connected to the rib cage. When we walk or sit, these help to keep us balanced; they also enable us to breathe. People with asthma or COPD thus have exaggeratedly strong intercostals which are often stiff from overuse; during cold and flu season, all of us often suffer from rigidity in this area. When we take this pose, we are helping ourselves to breathe more fully; those of us who live with anxiety or depression will find this pose an aid to changing the breath in pursuit of improving their mood.

To take Parighasana, come to your knees on the mat. You might find it helpful to give yourself extra padding: consider folding your mat to create double thickness under the tender patella or knee cap. Straighten your body so that you are in Tadasana from the thighs to the top of the head, and take a moment to notice your balance in this position. From here, bring your weight to the right knee and stretch your left leg out to the side. It helps to imagine that your body is being pressed between two panes of glass, one in front and one behind you. Your upright torso is bisected at the hip by the outstretched leg, which forms an angle facing the ground. Work with your balance here before moving on.

When you are ready, bring your hands to your hips. On an inhale, stretch the torso up; on an exhale, bend the body in the direction of the outstretched leg. Your right hand can stay on your hip, or it can move up the rib cage to encourage greater stretching. If you desire and have the motion available to you, stretch your entire right arm out to the side, plugging the shoulder joint into the socket before bringing the arm up and over your head, towards the stretched leg. Choose the arm modification that works best for your body at this time; you might want to move in and out of the stretch dynamically, both with your torso and your arm, before coming into a static position.

Integrate your breath with the movements; when holding Parighasana, note the effect that the pose has on your inhale and exhale. Take a few moments here before coming out of the pose, returning to Tadasana on your knees, and repeating the pose on the other side of the body.

You Should Also Read:
Arm Modifications in Asana
Yoga for Respiratory Issues


Related Articles
Editor's Picks Articles
Top Ten Articles
Previous Features
Site Map





Content copyright © 2022 by Korie Beth Brown. All rights reserved.
This content was written by Korie Beth Brown. If you wish to use this content in any manner, you need written permission. Contact Korie Beth Brown for details.