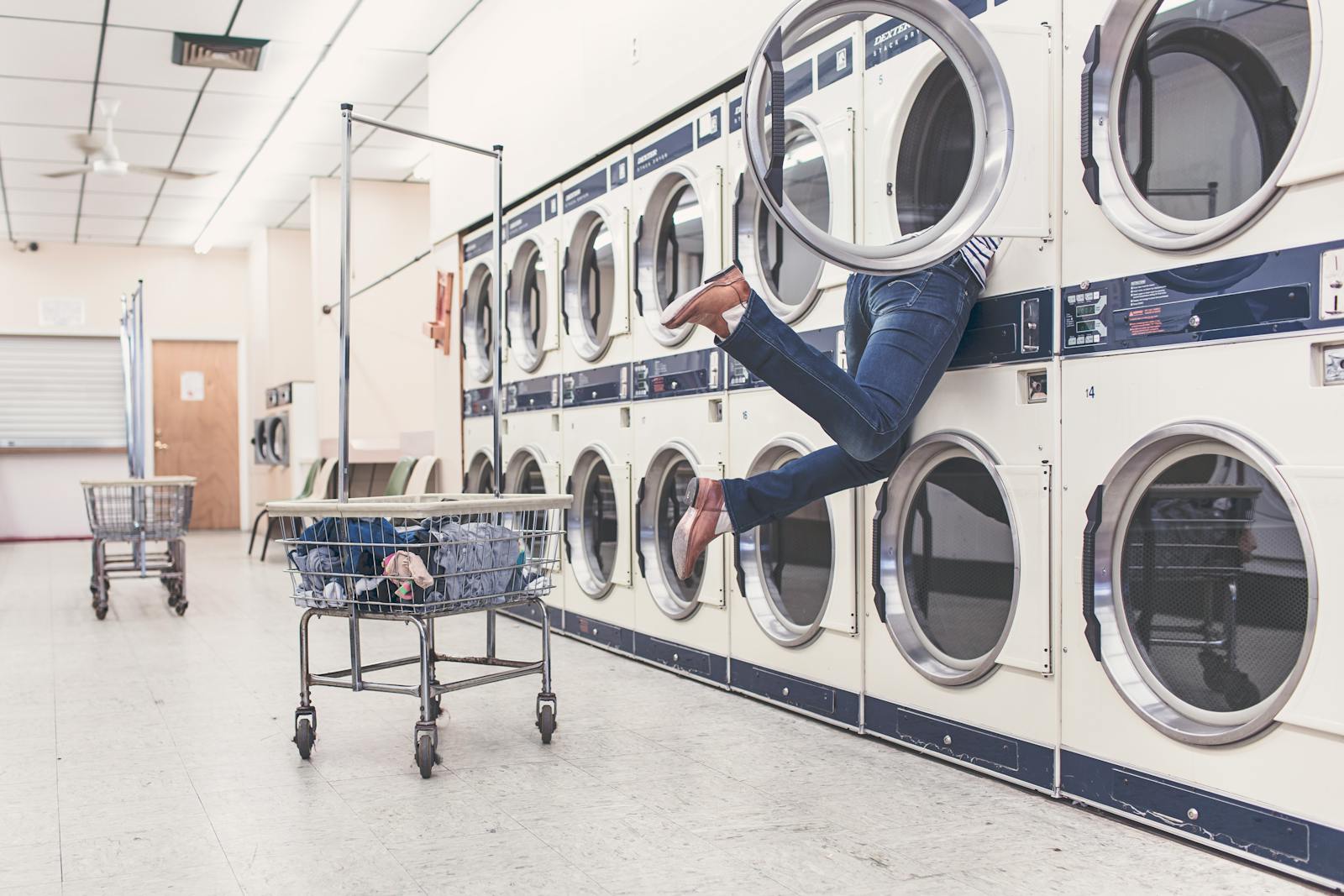 Recently, I've begun to think about the connection between self-care and the teachings of yoga. What I've found is that, done with intention, chores become another way of healing my psyche and helping me to better respond to the stressors in my life. Strangely enough, the chore that seems to help me the most is the act of doing laundry.

I used to hate washing my clothes. I never seemed to have enough quarters; I ruined too many shirts by washing them with others that bled color. When we bought our own washing machine and dryer, the quarter problem resolved itself; however, I found myself having to go up and down the stairs many times, carrying a heavy-ish laundry basket. The job was tedious; it kept me tethered to the house; it interrupted my concentration with its time commitments. Like many people, I hated doing the laundry and frankly tried to get my husband to do it whenever possible.

COVID-19 changed much of that. Since I was at home anyways, laundry gave me something to do. Turns out that "tedium" is as "tedium" does; laundry isn't boring when it allows you to recharge by interacting with beautiful clothes. Since I'm not shopping, I enjoy taking the time to appreciate what I already own, and to take care of it.

Beyond COVID, however, I've begun to think about the Eight-Fold Path of Laundry, if you will. Obviously, I'm not doing asana; while I could of course focus on my breath as I sort and fold, I haven't done this yet. However, in terms of not harming myself and my husband, laundry allows us to sleep on clean sheets rather than to itch. There's an ahimsa aspect to all kinds of self-care; we just have to figure out what it is. If I'm going to be honest, doing the laundry is a way to express my commitment to my marriage; it's also a way of not stealing my husband's free time. When I think of it this way, washing my and my husband's clothing and bedding becomes a way for me to act on the principles of satya, asteya, and brahmicharya. Because I am being focusing on what I have not coveting what I don't, I'm also practicing a bit of aparigraha, or non-coveting.

Doing the laundry thus allows me a weekly meditation on the way I live the yamas. What's also interesting is the way in which it provides me with a path to the niyamas. It does take some tapas, or discipline, to attack the chore on a weekly basis, and it does help me to access saucha in terms of keeping my clothing clean. The action of doing the laundry provides me with an immediate connection to my current level of santosha, or contentment, which then can plunge me into svadyaya, or self-study. Ishvara Pranidhana, or attuning myself to the Divine? I just have to remember the sanctity of my husband and myself, and to care for our clothing in a way that doesn't harm the environment or the people on this earth.

I haven't yet gotten to the point of using laundry as a form of concentration or meditation, but the actions involved can help point me in those directions. One day I will get there; for now, I'm happy to realize that I have a different reasons for interacting with this chore I used to hate. Doing the laundry allows me to live my yoga in a very concrete way. Am I reaching when I connect this task to the yamas and niyamas? Perhaps, if you say so. Inside my soul, I appreciate any form of thinking, fanciful or otherwise, that helps me to connect the mundane to the sacred.

You Should Also Read:
Gratitude Journals and Meditation
A Simple At-Home Restorative Sequence


Related Articles
Editor's Picks Articles
Top Ten Articles
Previous Features
Site Map





Content copyright © 2022 by Korie Beth Brown. All rights reserved.
This content was written by Korie Beth Brown. If you wish to use this content in any manner, you need written permission. Contact Korie Beth Brown for details.