Yoga Nidra, Seated Meditation, and Anxiety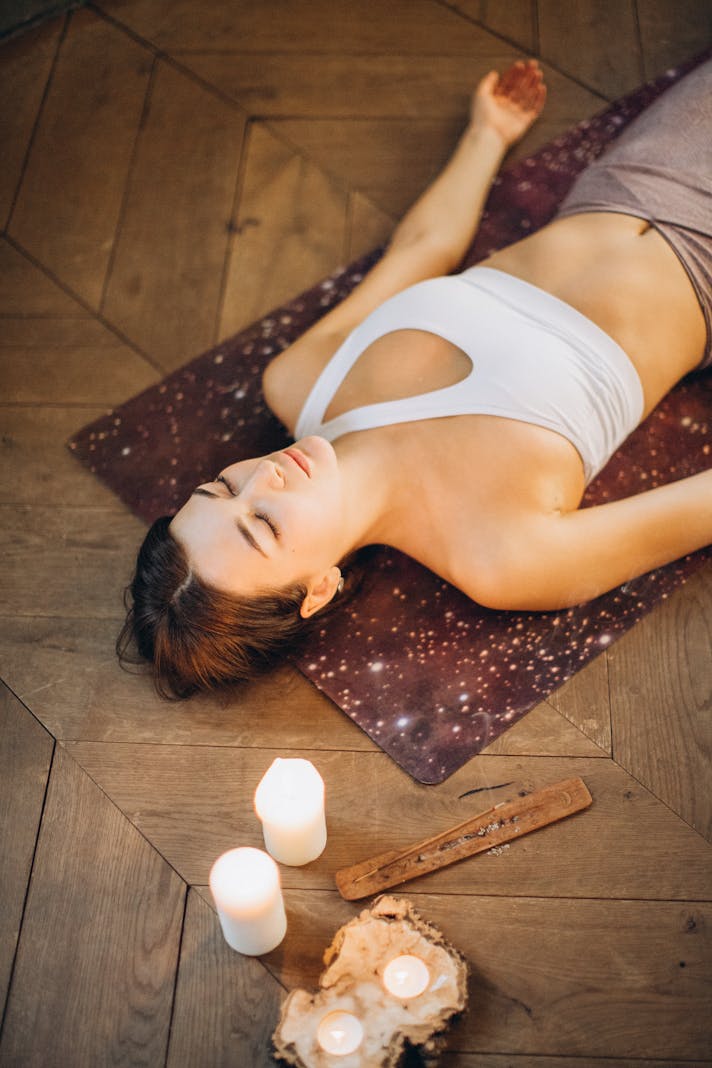 Yoga has been touted as a complementary therapy in the treatment of anxiety and depression, but does the scientific community uphold popular belief? A study reported in the Sept-Dec 2018 issue of International Journal of Yoga, or IJOY, says yes. This peer reviewed study looked at college professors, their experiences with anxiety, and the efficacy of various practices. At the end of the day, the study showed that yoga does indeed help.

The article begins with a surprising statistic – one in every four people, worldwide, will be diagnosed with a mood disorder at some time in life. This doesn't take into account the unspecified number of individuals who experience anxiety or depression but don't make it to the doctor's office. These numbers are staggering and horrifying – it appears that very few of us are on sound psychological footing. Clearly, changes in our daily lives are needed; according to this article, the addition of yoga can help.

The study looked specifically at two yogic practices. The first is Yoga Nidra, otherwise known as yogic sleep. This powerful relaxation and meditation technique, derived from ancient Tantra practices, was first codified for the Western world by Swami Satyananda of the Bihar School of yoga in 1976. It combines progressive relaxation with visualization to produce a brain state somewhere between wakefulness and complete slumber. When practicing Yoga Nidra, one also progressively performs three or four of Patanjali's Eight Limbs of Yoga. By first entering into pratyahara, or sense withdrawal, one then uses the Yoga Nidra technique to attain dharana, or concentration, and then dhyana, or absorption of the mind into the meditation. From here, it's possible for an individual to experience samadhi, or bliss, as a result of the practice.

The other yogic technique that the IJOY study researched was that of seated meditation, specifically techniques promoted by Jon Kabat-Zinn and his Mindfulness Based Stress Reduction Program. Here, the participant seats him- or herself, relaxes the body, and concentrates on the here and now by focusing on the breath. It's a simple meditation that can be done nearly anywhere by anyone at any time. More portable than Yoga Nidra, it's a great complement to that practice as well.

The study looked at these two techniques separately, setting up three groups. The control group carried on with daily life as usual. The second group practiced Yoga Nidra; the third, meditation. Participants were all college professors; teaching is known to be a high-stress occupation, and the study intended to statistically, or mathematically, show any differences between the three groups.

The results? The seated meditation group showed an improvement in anxiety as compared to the control group, but less of a change than the Yoga Nidra group, which demonstrated a definite improvement in anxiety levels for the participants. What caused these differences? No one is quite sure yet, but it's possible that the Yoga Nidra protocol, which guides individuals into a specific series of relaxation and concentration points, offers a more formalized entrance into different brain waves. Seated meditation, while easier to access, perhaps varies more widely in the levels of relaxation and concentration achieved. Could there be other reasons for the difference? Of course.

For further reading, one can find the full description of the study at https://www.ncbi.nlm.nih.gov/pmc/articles/PMC6134749/.

Disclaimer: I am not affiliated with the National Institute of Health or with the International Journal of Yoga. I researched this article using the Internet.

You Should Also Read:
Demystifying Meditation
Savasana


Related Articles
Editor's Picks Articles
Top Ten Articles
Previous Features
Site Map





Content copyright © 2022 by Korie Beth Brown. All rights reserved.
This content was written by Korie Beth Brown. If you wish to use this content in any manner, you need written permission. Contact Korie Beth Brown for details.