Iterations and Variations of Surya Namaskar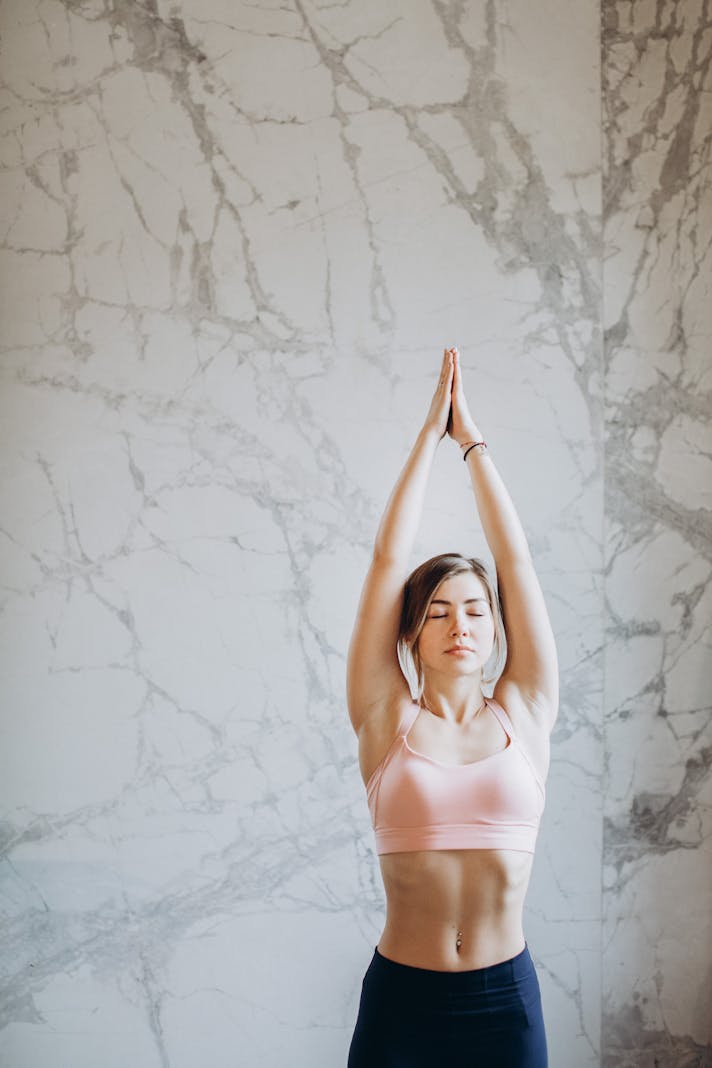 Nowadays, most yoga classes are vinyasa based. In other words, each pose is connected through the clever use of Surya Namaskar, or Sun Salutations. We take a pose and then flow through Adho Mukha Svanasana, or Down Dog and the rest of the sequence. It feels good, and it helps to give our yoga practice both movement and perhaps a bit of cardio activity.

But what if Downward Dog isn't in your toolbox for some reason? Perhaps you've had breast cancer and deal with scar tissue that limits the use of one or both arms. Perhaps you have a medical condition that prevents lowering your head below your knees. Does this mean that you can't do yoga?

No. Not at all. Yoga is a tool for people. It's not the other way around. When the pose doesn't fit the human, we simply change the pose so that it does. Modified Surya Namaskar is a case in point.

If you're in a vinyasa class and need an alternate way of moving, trying using the "hands and knees" position instead of Down Dog. Your upper arms and thighs should be perpendicular to the ground if possible, positioning your torso so that it is parallel to the ground. When the class moves into Bhujangasana, or Cobra Pose, take Bitilasana instead. When the class moves to Down Dog, move through Marjaryasana, or Cat, to Balasana, or Child's Pose.

Another alternative: go to Balasana and rest while the rest of the class takes the vinyasa. As a courtesy to the instructor, you should inform him/her/them of your plan before class starts, but don't be afraid to advocate for yourself! You're in class to heal, so do what works for your body.

A third option is to take your entire Surya Namaskar while standing. From Uttanasana, move to a wall and place your hands on it, keeping your arms perpendicular to your body. Flow into your Cow or Cobra before lowering your hands down the wall and stepping your feet back. You will then be in a modified Down Dog, with your legs straight and your arms and torso bending forward from the hips. Come up when ready and then step back to access Uttanasana again.

If you find yourself bleary-eyed at work, why not try Surya Namaskar while seated? Place your feet firmly on the ground before inhaling and bringing your arms overhead. Bend forward into a seated Uttanasana, draping your torso over your thighs. Come up into your backbend/chest opener and then roll your back into a Cat position. Come forward into Uttasanasana again to take a few breaths, and then roll your body back up.

All of these are ways to make Surya Namaskar your own. Remember that the original point of asana was to ready the body for seated meditation. Yoga today has become synonymous with athletics, but your practice doesn't have to follow that path. Rather than use yoga to mourn the body you wish you had, why not use it to celebrate what is here at the present moment?

You Should Also Read:
Why Use Sanskrit?
Monkeys, Crows, and the Maharishi
Sun Salutations


Related Articles
Editor's Picks Articles
Top Ten Articles
Previous Features
Site Map





Content copyright © 2022 by Korie Beth Brown. All rights reserved.
This content was written by Korie Beth Brown. If you wish to use this content in any manner, you need written permission. Contact Korie Beth Brown for details.