Morning Pages as Meditation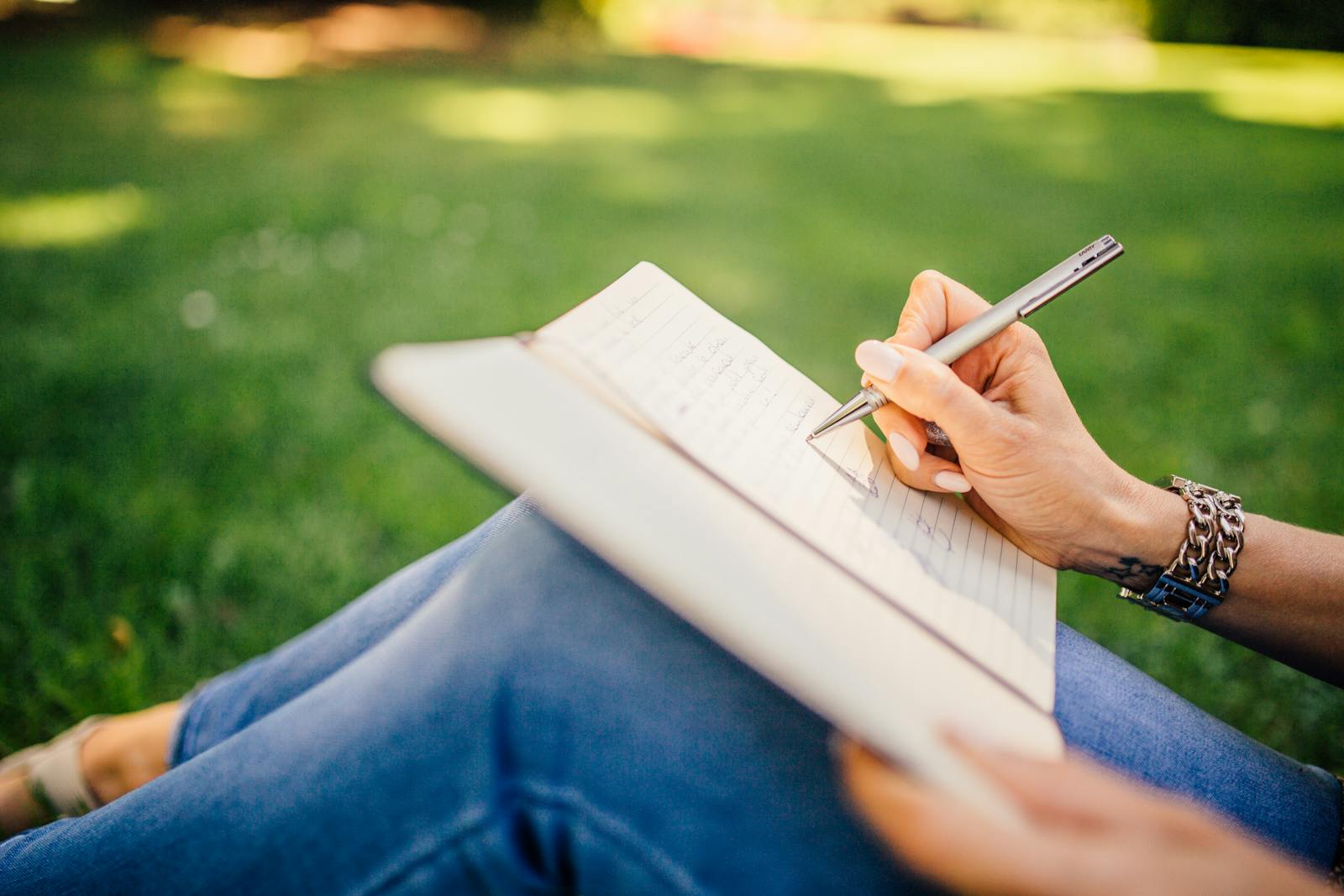 Popularized by Julia Cameron of The Artist's Way fame, the technique known as "morning pages" complements and enhances a meditation practice; for some, it may become the primary method of meditation. Yogis will appreciate the procedure as an entrée into svadyaya, or self-study, as well.

The central concept behind morning pages is simple. Get up, take a seat, grab paper and pen or pencil, and script out three pages of anything. That's right, anything. Some days your mind might be fixated on a problem, with your writing very focused and linear; at other times, you might find yourself transcribing your stream of consciousness inner dialogue. You might create a gratitude list; you might find yourself reviewing a dream or a favorite childhood memory. Anything goes in morning pages – the point is to allow yourself to talk to yourself and see what conversation occurs.

The magical part of morning pages is the opportunity for svadyaya, or self-study. As the days go by and you amass page after page, you have information on your dreams, your goals, your thoughts, and your issues. You can track habits in your morning pages; you can be honest about difficult relationships and negative character traits that you try to hide from the world.

In committing to writing, day after day, you get to know yourself on a deeper level, taking the time to look at your positive and negative qualities. I did not realize the extent of my tendency to gossip until I saw it written down in colored ink. I also had no idea of how much I value my relationships, or how easy it is for me to lose track of personal goals because I love to help other people. The good, the bad, and the quirky all show up; I think of myself as verbal and musical, but my pages tell me that I thrill to color, pattern, and shape. Some days my pages work mostly as a place to practice calligraphy; on other days, the letters are crooked and rushed as I struggle to get negative feelings out of my gut and onto the paper.

Morning pages can also be used as a form of meditation. This is a private place where affirmations can cover a page, bringing visions into concrete form. Repeated writing of a sentence or phrase becomes a kind of dharana, or focused concentration; for many people, this is by far the easiest way to enter pratyahara, or sense withdrawal. Perhaps you write out affirmations, focusing on what you would like to bring into your life by repeating sentences over and over. Or you commit a mantra to memory by chanting as your hand slides across the page, forming the letters of each word. Interested in learning the Sanskrit letters as well? Here's a place to practice.

Some of us love to gussy up the practice with pretty notebooks and colored pens, but that's a personal decision. At heart, morning pages are very simple: find some foolscap. Pick up a writing implement. Start writing. Keep going until there are three pages of words. That's it – but, as is true of so much in the spiritual life, the simplicity belies the treasures discovered by the practice.

You Should Also Read:
Lokah Samasthah Sukhino Bhavantu
Yoga and Stress Relief
Take Your Practice Outside!


Related Articles
Editor's Picks Articles
Top Ten Articles
Previous Features
Site Map





Content copyright © 2022 by Korie Beth Brown. All rights reserved.
This content was written by Korie Beth Brown. If you wish to use this content in any manner, you need written permission. Contact Korie Beth Brown for details.