Pratyahara (Sense Withdrawal)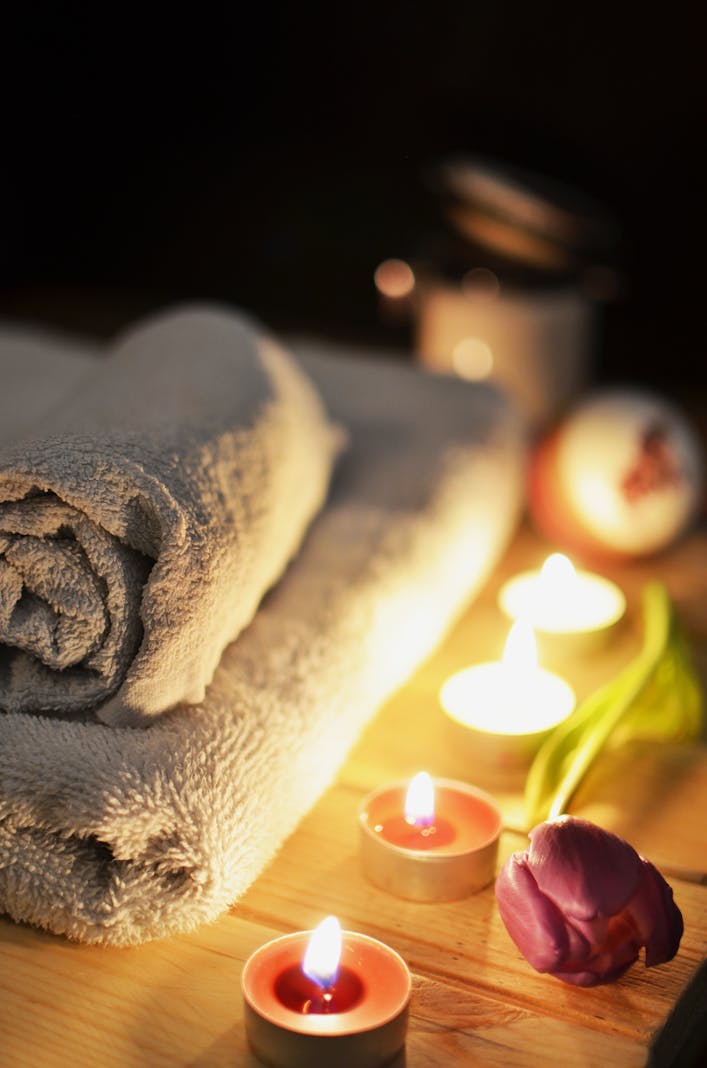 When Patanjali wrote the Yoga Sutras, he specified eight different courses of action that are necessary to bring the individual into a state of "union." Whether that means connecting to the Divine or simply having the tools necessary to live a life of principle, it's very clear that the original conception of yoga was to bring about more than a 'yoga booty.' Today, many people forget that yoga is more than just movement; even those who practice both asana and pranayama, or postures and breathwork, sometimes lose track of the greater picture. Pratyahara, or "sense withdrawal" is the fifth of Patanjali's limbs, one that is of the utmost importance.

In Sanskrit, the prefix prati means "against;" the word ahara means "food." Puting those two together metaphorically means understanding the importance of periodic withdrawals from perception, or the idea of taking rest periods from the constant barrage of the senses. As we saw in 2020, it's only when we remove ourself from daily life that we can start to think about what was working and what wasn't; for many of us, COVID lockdowns were an enforced time of pratyahara on a macro level. Most of us need to do this on a regular basis; this of course is the rationale for meditation practice.

Many people think of MEDITATION as if it were written in bold, all capitals, as shutting down the mind and seamlessly merging with whatever-it-is. Patanjali was wiser than that; he realized that it's generally difficult if not impossible to go from one hundred miles per hour to a complete stop. His Eight-Fold Path doesn't require MEDITATION as a sudden ability; in complete contrast, it demonstrates the need to take one step at a time. We begin by learning how to stop and retreat.

For many of us, pratyahara involves sitting down and making the commitment to go inward. There are many ways to do this. For example, many of us begin by simply attending asana classes regularly. From there, we become interested in the more esoteric parts of the practice, such as mantra or what's called 'meditation on the breath."

Think about both of the above examples. In each case, a person simply withdraws from the world. Whether by sitting, walking, or some other way, one acknowledges the need for a break. That's the first step.

In order to activate pratyahara, one then chooses something on which to focus. If I am meditating on ambient sounds, I'm not looking around or conversing; I'm limiting my consciousness to what I hear. If I'm using a mantra, I'm dropping myself into the words to the exclusion of the other experiences available to me at the time. If I'm focused on the breath, I'm slowing down enough to experience my diaphragm, lungs, throat. If I'm walking, I'm giving my attention to the movement rather than anything else. In all of these cases, I'm withdrawing from the world as I know it and allowing myself to experience another world, this one inside myself.

In certain traditions, pratyahara is done in a prescribed way: perhaps one uses a particular seated position and closes the eyes. Other schools are more lenient in how one practices pratyahara,. In all cases, however, the intent is the same – if we want to learn meditation, we begin by consciously choosing to 'drop out' of the world for an amount of time. From here, meditation and subsequent union becomes possible.

You Should Also Read:
Eight Limbs of Yoga
Equal Breathing, or Sama Vritti
Beyond the Basics for Newcomers


Related Articles
Editor's Picks Articles
Top Ten Articles
Previous Features
Site Map





Content copyright © 2022 by Korie Beth Brown. All rights reserved.
This content was written by Korie Beth Brown. If you wish to use this content in any manner, you need written permission. Contact Korie Beth Brown for details.