Beyond the Basics for Newcomers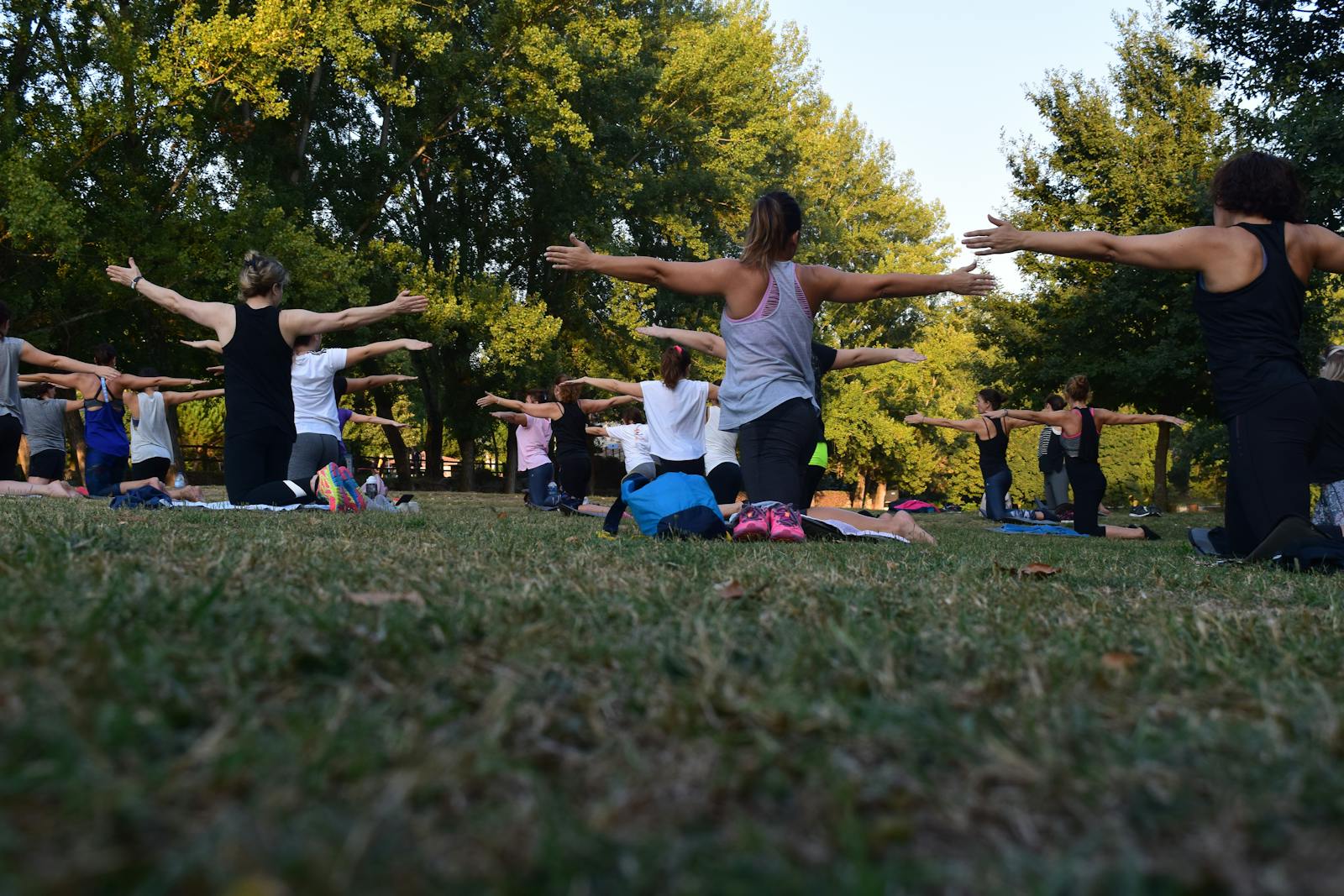 The first few yoga classes are always so invigorating. Whether you are at a studio, a gym, or in your own home, everything seems shiny and new. The pink cloud can last for a long time for some people, but eventually everyone learns the basic poses and has some form of yoga in their routine. What next?

If you've begun your yoga journey at home using videos, this may be the time to seek out a live class. Conversely, if you've been taking classes at a gym or studio, this may be the time to work on a home practice. Everyone needs some form of each – there are lessons that can only be learned on a personal level, and there are others that commence when we are in a group. One or the other may feel extremely intimidating, but that's a clue to its importance.

Start by taking stock of what you already know and where you are interested in going. For many people, this may be the time to find a book that puts yoga into perspective. T.K.V. Desikachar's The Heart of Yoga is an all-around primer that includes a translation of the Yoga Sutras as well as chapters on the various limbs of the discipline. Anne Cushman's Moving Into Meditation teaches exactly what the title promises. Judith Hanson Lasater's Relax and Renew remains the best written introduction to Restorative Yoga practice. Any or all of these books could provide a personal curriculum for the better part of a year.

Beyond books, there are great periodicals centered on the yoga community. Both Yoga Journal and are worth checking out; each sometimes has print compilations of articles on a particular subject as well. The former is printed monthly, while the latter is focused on Internet offerings. After perusing both, you will know which one works better for your interests.

Many, many studios now offer intensives and multi-day classes on various aspects of yoga. Some people find that a yoga teacher training is a next step; for others, a shorter set of classes or a retreat might be the answer. I recommend taking at least one afternoon-length class before considering a teacher training; this will allow you to gauge if you are ready for an extended length of practice. It takes mental as well as physical ability to engage in three or more consecutive days of intensive asana, discussion, and meditation, and weekend trainings sandwiched between full-time work weeks can be exhausting.

Perhaps you have an interest in a complementary discipline such as Ayurveda, mantra, or kirtan. If so, this might be the time to pursue local events. Is there a Meetup in your area, or some other kind of gathering? Conventions are great ways to enhance your knowledge while allowing breathing space between events. Again, both Yoga Journal and Yoga International are great resources to find upcoming programs.

For More Information:

Cushman, Anne. Moving Into Meditation: a 12-Week Mindfulness Program for Yoga Practitioners. Shambala, 2014. ISBN: 978-1611800982

Desikachar, T.K.V. Inner Traditions, 1999. ISBN: 978-0892817641

Lasater, Judith. Relax and Renew: Restful Yoga for Stressful Times. Rodmell Press, 2005. ISBN: 978-1930485297

Yoga International, yogainternational.com

Yoga Journal, yogajournal.com

Disclaimer: I am not affiliated with any of these authors or websites. I have purchased these products with my own funds.


You Should Also Read:
Starting a Home Practice
Yoga Journal and Yoga International
Studio Classes Are Worth It!


Related Articles
Editor's Picks Articles
Top Ten Articles
Previous Features
Site Map





Content copyright © 2022 by Korie Beth Brown. All rights reserved.
This content was written by Korie Beth Brown. If you wish to use this content in any manner, you need written permission. Contact Korie Beth Brown for details.