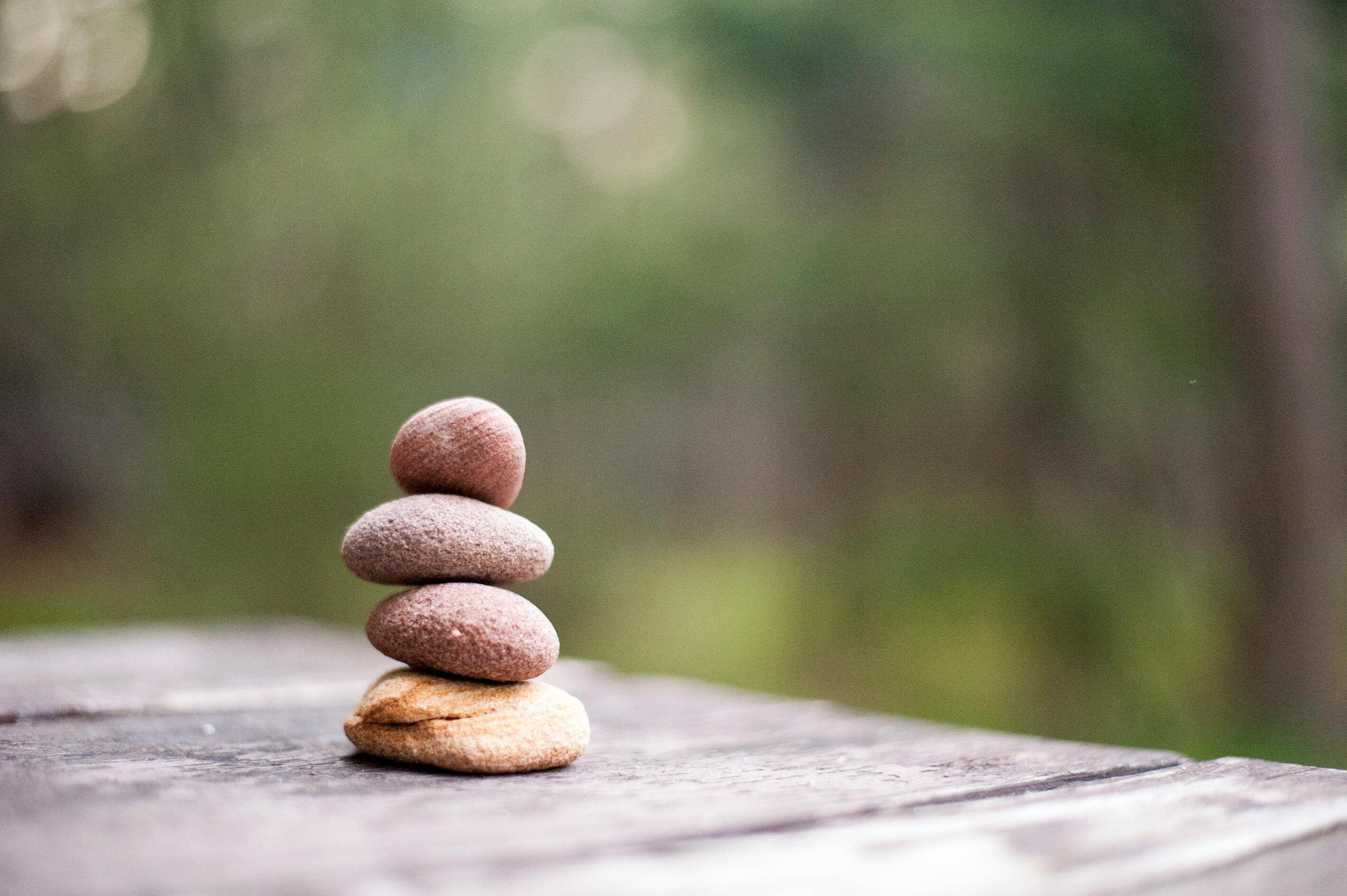 Patanjali's Eight-Fold Path delineates a clear and consistent route for the individual who desires an expanded consciousness. Beginning with precepts for living (or yamas andniyamas), the yogi/ni then uses the body in asana and pranayama to ready it for meditation. When ready to "taking the one seat," or commit to going inward, the individual takes a steady posture and pulls back from the outside world, a process known as pratyahara. S/he then practices concentration, or dharana in readiness for entrance into the state of dhyana, or absorption into the realm where there is no separation between the observer and the observed. When we talk about the word "yoga" meaning "union", this is one of the end results we hope for.

Like a yawn, dhyana occurs spontaneously. It happens when we involve ourselves in an activity and forget about anything else. Perhaps you've experienced this state when you watch an engaging movie, or when you create art. In meditation, this state occurs as we practice concentration. Our singular focus, perhaps a mantra or our breath, engages us to the point that we forget that we are sitting and practicing; in effect, we become our breath or mantra. This absorption brings us samadhi, or bliss. In spiritual terms, we experience the ultimate connection with the world and all it encompasses; in psychological terms, we pull ourselves out of our own self-obsession.

Interestingly enough, the AA model of relieving addiction plays with this idea, albeit in a secular manner. In 12-Step programs, substance abuse is considered the end result of a mind that believes itself all-important. Members are taught that there is a power greater than themselves, and more importantly that the individual is not that power. Changing behavior means realizing that one isn't the center of the universe but rather a part of it; giving service and actively connecting with others actively re-connects the person to the rest of the world.

Within the yogic framework of the world, dhyana and samadhi are both goals and experiences. Yogi/nis experience difficulties in their lives when they attempt to live "out of whack" with the rest of the world, and the realization that things are confused, out of tune, or in disrepair is the impetus that often draws us to the practice of yoga. We find comfort in asana and in pranayama because these tools help us to experience the concept of linkage. When we join our breath to our movements, both work together to help calm down the mind. When we then work on our mind so that it can better help the body and breath, we find ourselves experiencing a place where everything works together.

There are those who find dhyana easy to achieve; however, most of us struggle to avoid the endless busyness and escapism that seems so similar but yet falls so short. In the same way, most of us experience dhyana only in short bursts before becoming aware of our experience – with this awareness comes a separation that breaks us away from the merger. These quick encounters, however, are important, as they show us that it's possible to live without separation.

You Should Also Read:
Some Thoughts on Om
Using a Mantra


Related Articles
Editor's Picks Articles
Top Ten Articles
Previous Features
Site Map





Content copyright © 2022 by Korie Beth Brown. All rights reserved.
This content was written by Korie Beth Brown. If you wish to use this content in any manner, you need written permission. Contact Korie Beth Brown for details.