Yoga and the COVID Vaccine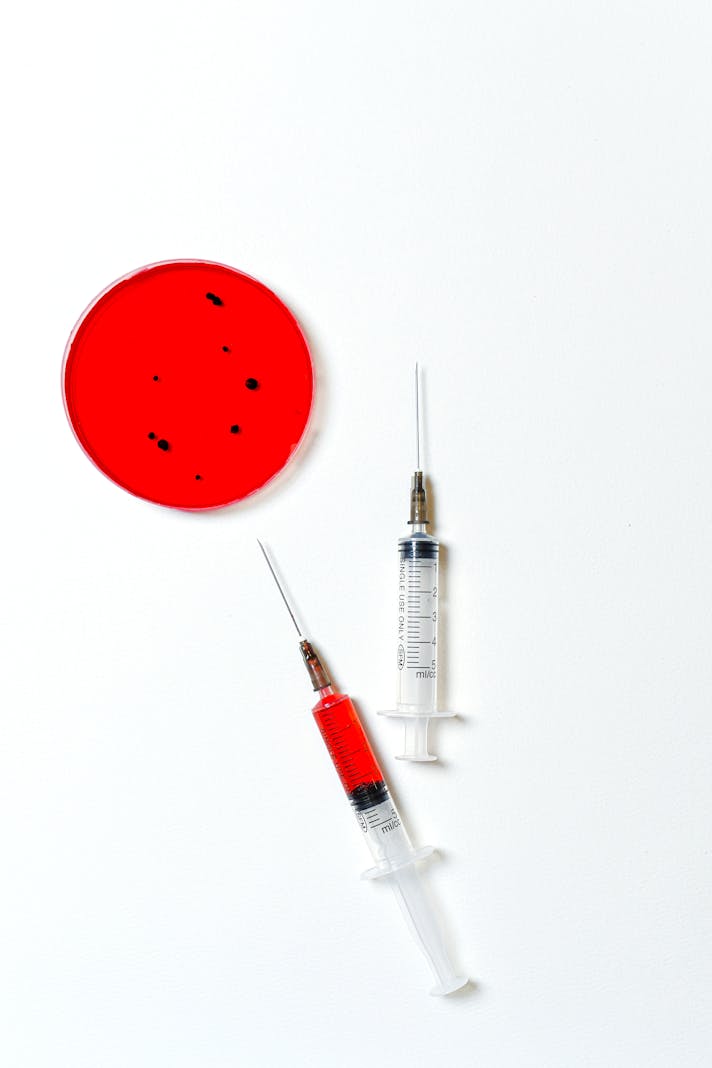 On July 14, 2021, journalist Wolf Terry, published an article on the Yoga Journal website that called the act of getting vaccinated against COVID-19 an undertaking of ahimsa, or kindness. The resultant backlash has been both swift and powerful; many people have expressed outrage at perceived 'judgmentalism,' and an abandonment of the principles of natural health espoused by yoga. In addition, some have even accused the writer and magazine of 'selling out to Big Pharma.'

How this will be resolved remains to be seen. As a yoga teacher who works with immuno-comprised individuals, it's hard for me to understand the other side of the equation. When lockdown commenced, I restricted my movements and wore a mask, understanding that this was for the benefit of all. I've taught yoga through Zoom for the last year, missing the social context of teaching but committed to doing what I knew was best for my students. When the vaccinations became available, I waited so that those who couldn't isolate were protected before making an appointment for my own shot – I was very conscious of not wanting to be 'that woman,' the person only concerned for herself. By the middle of April, however, I was fully vaccinated, looking forward to the development of herd immunity and the return to a 'normal' life.

I have friends who have not been vaccinated because they see the shot as intrusive. I understand that it's scary to put something not fully understood into one's body, and I know that many of these people are intelligent and thoughtful. However, I also believe in science. The vaccine was not suddenly invented in 2020; it was the result of work on viruses that's been ongoing for the better part of a decade. I don't have a science background, but I have confidence in the public figures that do, and when they say that the vaccine is safe, I believe them. It is certainly safer than a cytokine storm -- and yes, I had to look up the phrase 'cytokine storm' to understand why the virus puts people in the hospital requiring intubation. I may have issues from the virus down the road, but I will in all probability be alive to deal with those issues.

I find myself extremely uncomfortable with the idea that 'complementary' medicine is the be-all and end-all of what human beings need. In the past, "Big Medicine" didn't exist, and eighty percent of babies were dead before their fifth birthday. The last hundred and fifty years has given us an explosion of knowledge about the human body and how it works, and personally I'll take conventional cancer treatment over light therapy if that's what's needed. Modalities of 'natural' healing can certainly reduce stress and inflammation; they are definitely important for the maintenance of everyday vigor. However, they are called 'complementary' specifically because they work best in tandem with the scientific process.

When I hear about yoga studios not allowing the vaccinated to attend class because they may 'shed' the vaccine, I certainly hope that these are isolated cases. Likewise, when I read that there is an abundance of vaccine that people are refusing, I fear for the well-being of my community. I teach yoga to cancer patients, and I have seen the value of asana and meditation; at the same time, I have seen these brave individuals going through chemotherapy, surgery, and radiation in addition to their personal practices. I am honored to work with these warriors, and I want to protect them from a vicious virus that can be easily controlled through the use of science.

As-yet unvaxxed friends, I urge you to re-consider. For the sake of those who can't get vaccinated, for the good of those who can't isolate, and for the prevention of variants, please roll up your sleeves.
You Should Also Read:
Ahimsa Revisited
Harvard Medical School Guide to Yoga Review
Off the Mat, Into the World


Related Articles
Editor's Picks Articles
Top Ten Articles
Previous Features
Site Map





Content copyright © 2022 by Korie Beth Brown. All rights reserved.
This content was written by Korie Beth Brown. If you wish to use this content in any manner, you need written permission. Contact Korie Beth Brown for details.