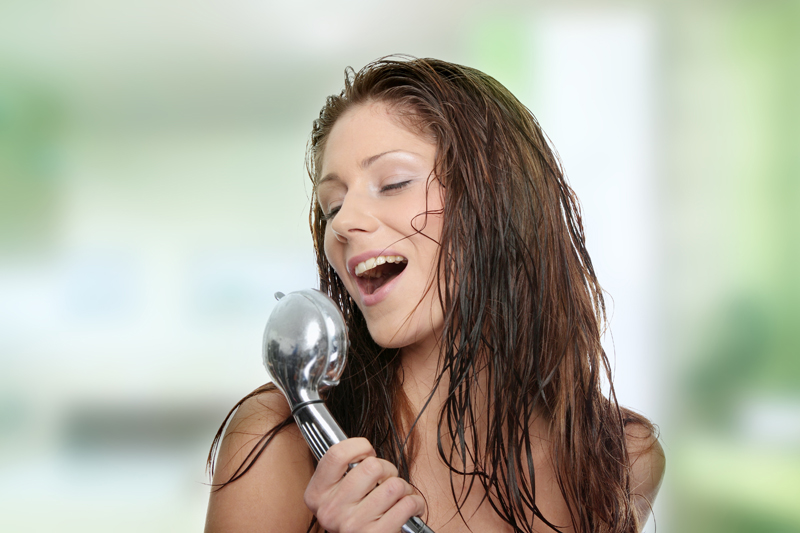 There are few things more distracting and upsetting for a musician than stage fright. Nerves can get the best of us under various conditions and for various reasons. Previously flawless performances can be undercut at a moment's notice if you don't handle emotional upsets when you least expect them.
Dale Carnegie, in his book "How to Stop Worrying and Start Living," gives some great advice about living in water-tight compartments. He refers to ocean-going ships that have many compartments, all of which are water-tight, so that if flooding occurs in one area it never affects other areas.
The idea is to, when necessary, wall off other areas that might be bothering you and focus completely, and only, on what's in front of you at the time. That advice has helped more than a few people. But there are times when you may need extra help. Enter flower essences.
Flower essences are similar to homeopathic remedies, but they are most helpful for emotions that get out of balance. The first time I came across them was years ago when I studied the Bach Flower Essences. Dr. Edward Bach was a British physician who believed that a lot of physical ailments are caused from emotional upheavals. So he sold a successful London practice and went of the Wales to collect dew from plants.
Because he was looking for emotional remedies, he thought that when the sun shines on a plant, some small part of the plant's energy is captured in the dew. And since hardly any physical part of the plant would be in the dew, he thought perhaps it would affect a person emotionally.
Bach discovered 38 remedies for 38 different emotions, and many other flower essence companies have also been formed from his research. Of particular importance for musicians is an essence called Rescue Remedy. I have heard that in some areas, ambulance drivers carry this remedy for patients that are in shock. I have personally seen its marvelous effects in that type of situation.
The same remedy is also effective for any shock or trauma, and you can often take two drops of the stock bottle remedy in an ounce of water and just sip on it from time to time. It seems to be a wonderful help for stage fright too.
There are many other essence companies as well, and you can find them online. Because there are other types of fear that may be associated with stage fright you may wish to hone in on more specific remedies, but generally speaking Rescue Remedy has been very effective.
All the best,
Allan,
Bellaonline's Musician Editor
Allan's Bach Flower Music on CDbaby:
Music to heal emotions & boost your creativity
You Should Also Read:
Performance Anxiety


Related Articles
Editor's Picks Articles
Top Ten Articles
Previous Features
Site Map





Content copyright © 2022 by Allan Harris. All rights reserved.
This content was written by Allan Harris. If you wish to use this content in any manner, you need written permission. Contact Sabira Woolley for details.